Alzheimer's Society and University of Oxford are encouraging people without dementia to play memory games on their smartphones to be a GameChanger.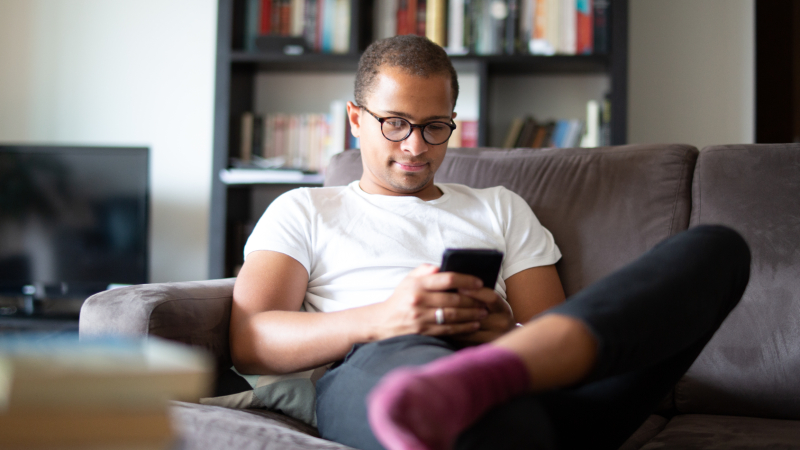 Smartphones have built-in sensors that recognise how the device is used. Many of us use a smartphone every day. These small, handheld devices can collect an amazing amount of information.
There are sensors built into smartphones that can capture small differences in speech, memory and thinking. How we interact with the touchscreen and move the phone around can help to build a picture of how the brain works. Alongside the University of Oxford, Alzheimer's Society has launched a new project called GameChanger. This aims to advance dementia research through the use of technology.
The GameChanger research team have developed a smartphone application, or 'app'. It contains a collection of memory and thinking games that test specific parts of the brain. It is these parts of memory and thinking that are thought to be affected during the early stages of Alzheimer's disease. Before we can spot the early signs of dementia, we need to understand the healthy brain.
That's where GameChanger can help. In the short term, we need as many people as possible to download the app and play the games. From the data, dementia researchers can see what average performance is like. This will eventually help them see the early changes in the brains of people with dementia, and develop new treatments.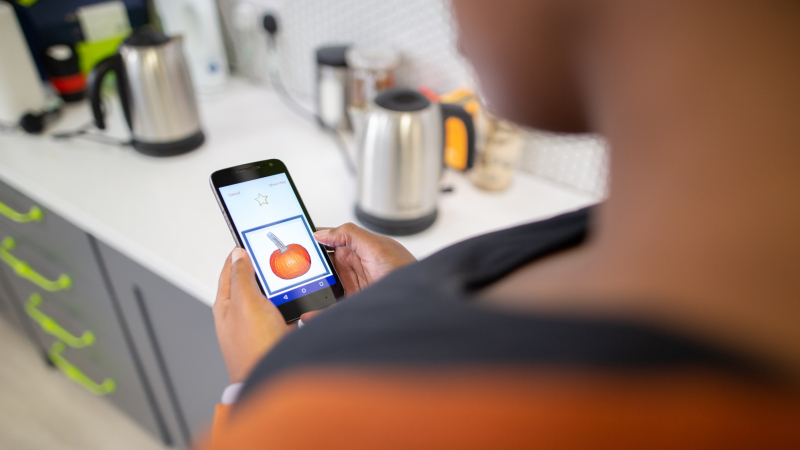 GameChanger has free, fun smartphone games that allow people to support dementia research from the comfort of their home.
Dr Claire Lancaster from the University of Oxford is part of the research team leading the GameChanger project.
Claire explains what the project means for people affected by dementia and why it's a breakthrough for dementia researchers:
'There is a real movement towards the use of technology in dementia research. GameChanger is the first project of its kind. This smartphone technology could give future doctors a more accurate way to measure changes to our memory and thinking.
We need to understand the healthy brain and how it changes before we can spot the early signs of dementia. We know the early signs of dementia can appear up to 15 years before a diagnosis. At the moment, doctors use outdated tests to check memory and thinking. Take part in GameChanger for five minutes a day for a month to help advance dementia research. In the future, GameChanger will shed light on the changes in thinking and memory that are caused by the very earliest stages of dementia.
Researchers will be able to compare these aged-related changes in the healthy brain, which we will see through the GameChanger project, with the changes we see in people who have early stage Alzheimer's disease. GameChanger is a simple and fun way to support dementia research. You don't even have to get out of bed to play your part! All it takes to play is five minutes every day for a month. It really could revolutionise dementia research!'
Actor Kevin Whately, whose mother had Alzheimer's disease, is supporting GameChanger.
It's fun, it's easy, you can do it at home and you're helping research enormously. If we can recruit a huge number of people, it will speed up the whole process of understanding what causes this awful disease and hopefully find a cure.'
Get involved
We need people who do not have dementia to play free games on their smartphone for five minutes a day for one month. Have a query about GameChanger? Take a look at the Frequently Asked Questions.