Alzheimer's Society ambassador Michael Parkinson comments on our Fix Dementia Care campaign and the findings of our report.
It was heart-breaking and shocking to hear the news last week that so many people with dementia are not being treated with the dignity and respect they deserve when being cared for at home.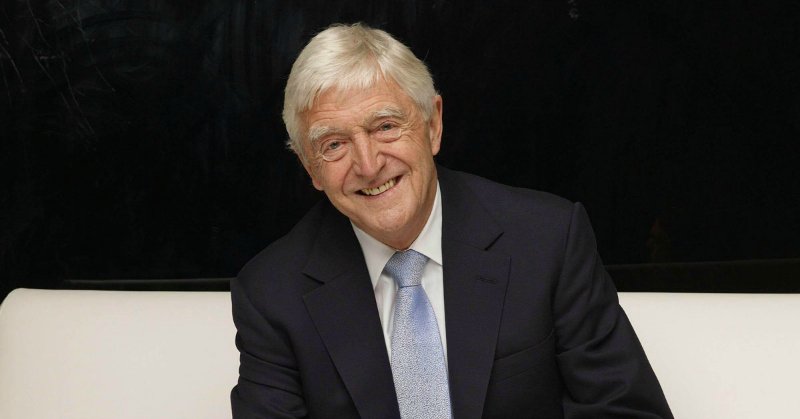 More than 400,000 people with the condition are believed to receive homecare - yet many are spending the day in soiled clothing, going without food or water, or ending up in costly hospital or care home admissions when they could have stayed at home for longer. Much of it happens behind closed doors, without public attention or scrutiny. This is not how it should be.
Alzheimer's Society Fix Dementia Care campaign has exposed a vicious cycle where a lack of dementia training for homecare workers results in intolerable stress for people with dementia, families and carers - and for the homecare workers themselves.
Caring for vulnerable people with dementia is challenging and it requires patience, skill and training. It beggars belief that homecare for dementia is clearly not being taken seriously. Alzheimer's Society investigation found more than one in three homecare workers have no dementia training and the majority do not receive dementia training that is accredited.
Yet there is serious appetite for more training. In fact, 43% of homecare workers have asked for further dementia training, but alarmingly in more than half of those cases this was turned down.
Homecare workers hands are effectively tied behind their backs – denied the information and support they need to do their jobs properly, they cannot deliver good care in the time constraints they are working under. Unthinkably, it is comparable to a police officer not knowing the law, a Spanish teacher who doesn't speak Spanish, or a taxi driver who can't drive.
Alzheimer's Society is asking the Government to make dementia homecare a priority. Well-trained homecare workers really could transform dementia care in this country, supporting people to live independently and in their own homes for longer. It is the difference between seeing a properly trained and competent carer making an often confused and disturbed person relaxed and happy, and someone without that competence making life intolerable for people who sometimes don't know who or where they are. I know because I have witnessed such discrepancy.
With an ageing population and over one million people predicted to have dementia by 2021, good care needs to be common place. We need the money to give all homecare workers the training and understanding they need and crave to make a difference on a daily basis.
It's unimaginable to think of spending your retirement years languishing at home, living an undignified existence where you are no longer seen as the person you once were.
For the grandparents, mothers, fathers and friends affected by dementia who have the right to remain living well at home, sign the Alzheimer's Society petition and call on the Government to fix a broken homecare system.