Elize Byrne McCullough from Alzheimer's Society Policy and Campaigns team, discusses our new It's all about Rights campaign in Northern Ireland.
While politicians in Northern Ireland struggle over the terms on which a new Executive in Stormont might be set up, nothing is standing still for the people affected by dementia.
The key issues which make a difference for them are outlined in our new campaign - It's all about Rights.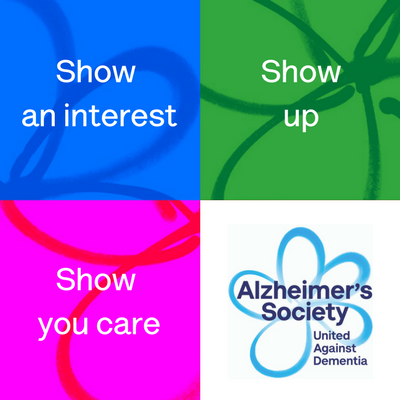 What is our It's all about Rights campaign?
Increasing diagnosis rates so that all Health Trusts are on a par with Belfast at 75%, require strategic actions and appropriate resources. So too, does the provision of dementia-skilled care and support that keeps a person well and independent for longer.
But, there are also things that can transform the lives of people affected by dementia that are firmly within the personal grasp of every adult in Northern Ireland, and that could benefit everyone affected by dementia right now.
So, we are not waiting for politicians to show the way - we are showing them. We're pressing everyone in Northern Ireland to think and act differently and to stand with people with dementia in a meaningful way. This kind of activism is something so easy and natural to us that we could underestimate its true power.
How can you stand with people affected by dementia?
We are asking people with friends or a family member with dementia to:
Show an interest: learn more about dementia so you understand how dementia can affect a person and ways to support them
Show up: make contact and be prepared to listen and 'be there' for your friend, in different ways that suit them
Show you care: do things with your friend, that they enjoy and at their pace.
These three actions challenge us to reject popular misconceptions about dementia that could so easily lead us to do nothing.
So let's not withdraw from a friend with dementia because of fear or lack of understanding. Let's not detach ourselves from a family member as a result of our own discomfort around the change in a person's capacity. Let's not isolate people affected by dementia more than the condition itself can ever do. We have significant personal power - let's exercise it.
In the weeks and maybe months ahead, we can help realise the rights of people with dementia and show the way to elected representatives. Politicians' responsibility, should they chose to accept it, is to lead, to legislate and to implement good governance in the interests of all it citizens - and that includes more than 20,000 people with dementia living in NI.