Caring for a person with dementia can be very rewarding, but it also brings many challenges. Coping with changes as dementia progresses can take its toll. You may find that most of your time is spent focusing on caring and keeping on top of responsibilities.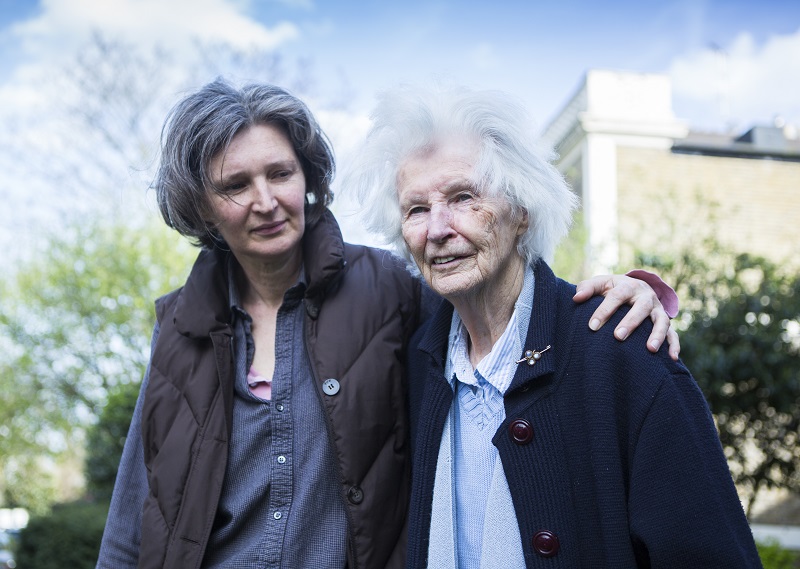 ​
It's normal to experience resentment, guilt, isolation, stress and other difficult emotions. This doesn't mean that you're a bad person; it just means that you are human.
Making time for yourself may feel selfish, but it's important to remember that your needs matter too. Looking after yourself, both physically and mentally, will mean that you're better able to look after someone else. This can be anything from going for a walk, eating well, and revisiting a hobby or activity that you enjoy.
Online support for carers
On Talking Point, our online support community, there are forums for carers dealing with various stages of dementia. There is also a members' only area for people to discuss particularly difficult feelings.
Here's what some of our members have shared with the community about self-care:
'If you can't recharge your batteries and do some things you enjoy, there is a real danger that you will become isolated, worn out and miserable.'
'Dementia shouldn't mean that you are glued to your loved one 24/7, but it does mean that if you don't take care of you there is little chance you can take care of them.'
'You should never refuse any offer of help, even if you don't think you want or need it.'
'In a plane emergency we're always told to put our own air masks on first, then put on the ones of our dependants. If we can't breathe, we can't help them. Our natural instinct would be to help them first, but if we're not healthy we are of no use to the people we care for.'
It can be helpful to talk to other carers, to discuss your experiences and share practical tips. Sometimes, it helps to simply to have a place where you can let off steam after a tough day.
Not only can this alleviate feelings of guilt or stress, it can also help you to feel less alone in what you're going through.
Unite against dementia