72-year old Rosalind has been an Alzheimer's Society volunteer for more than 20 years. This year, Rosalind took the plunge with a forget-me-not tattoo in memory of her late mum.
It was on my mum's 80th birthday that I noticed a difference in her. I instinctively knew it was dementia. My mum did not recognise a member of the family; someone she knew well and someone she saw a lot of.
I got in touch with social services and they came to see my mum and assessed her.
When asked where she lives, my mum replied, "Here, of course!" This made me smile as despite the dementia, my mum still had spirit.
I went along to all of my mum's appointments. I was with her when she got the diagnosis.
Then the work started. We had to 'granny proof' not just my parent's home but my home as well.
Taking the key out of the bathroom door lock was essential. We didn't want her to lock herself in the bathroom again!
My mum managed to live well at home for about 18 months, but then it became too much for my dad.
I had to make the tough decision and move her into a care home. I would visit regularly and take my mum out for walks.
She'd love it when we bumped into children, always loving to say hello and find out what they were up to.
She continued to take pride in her grandchildren and her great grandchildren.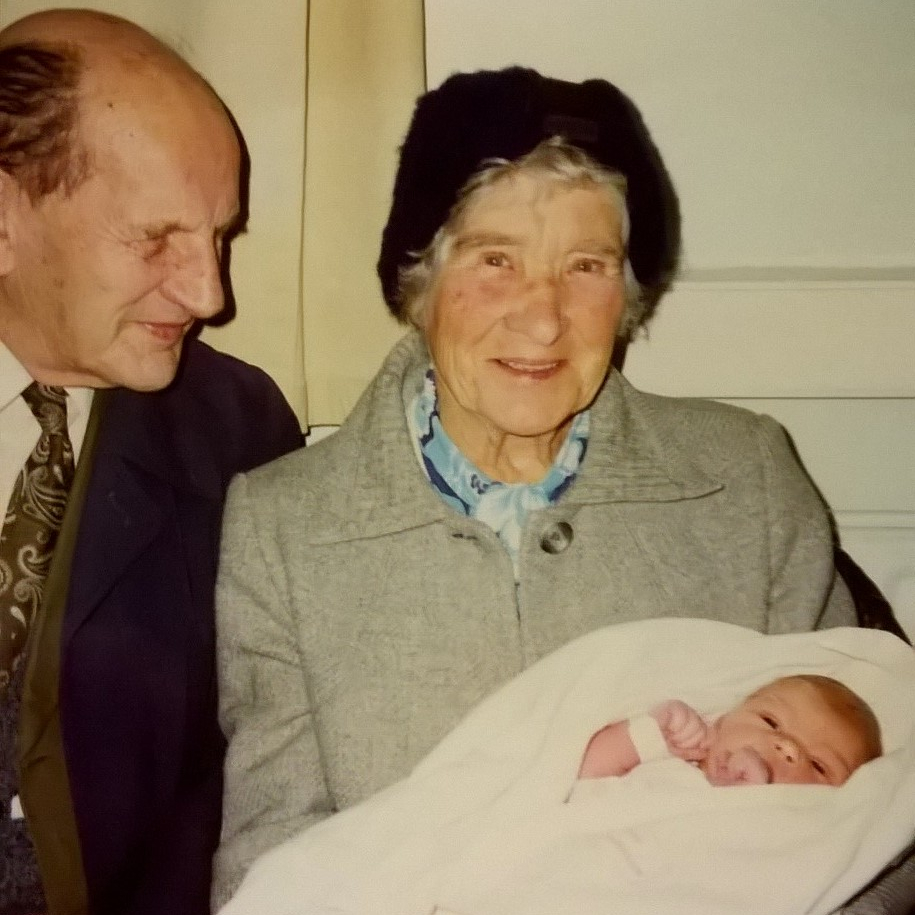 Helping in the community
After my mum passed away in 1996, I decided to become a volunteer for Alzheimer's Society at my local Worthing Branch.
I have been helping out at events such as collections, fetes, fayres ever since. I've also organised many of my own events. I enjoy both fundraising and raising awareness.
I visit the dementia unit at the local nursing home. I bring along my pet therapy boxer dog, Brandy. I love seeing the faces of the people on the dementia unit when they see her.
I also take my great-granddaughter, who is three and a half, along to visit as well. We spend time with the residents drawing and painting.
I feel it is important for young children to understand about dementia and Alzheimer's disease.
New tattoo
So why a tattoo and why wait so long? I admit I am not good with pain!
It wasn't until I met my local tattoo artist, who promised it wouldn't hurt that much, that I decided to take the plunge.
I got the tattoo. And now I'm a cool grandma!
Will you join the thousands of Alzheimer's Society volunteers already taking on dementia? Find a volunteering opportunity in your local area.
Find a role