Our new Centres of Excellence will revolutionise dementia care research. Hear how from Colin Capper, Head of Research Development at Alzheimer's Society.
Today, we announce our biggest-ever single investment in dementia care research.
Our research grants of up to £2 million each will enable expert researchers to create 'Centres of Excellence' that focus on key priority areas within dementia care research. This is as well as boosting the number of researchers working in the dementia care field.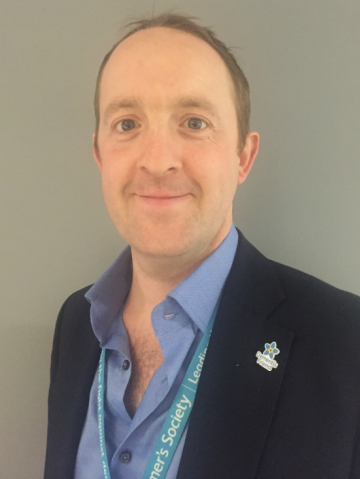 Our Head of Research Development, Colin Capper
The importance of dementia care research
When we think of people doing dementia research, we tend to picture a person in a white coat leaning over a complicated-looking piece of equipment, working to understand the underlying causes of the condition or testing potential new drugs.
Whilst this sort of research is vital, we also need to make sure that people who are affected by dementia today are receiving the highest standard of care.
We do this by conducting care-based research, which involves gathering and generating evidence about what works well, what doesn't and how we can overcome barriers to translating research into improved care and support.
Alzheimer's Society recognises the importance of care research and its potential to benefit the 850,000 people living with dementia today and their families and carers. We're the leading charity funder of dementia care research, with a third of all our research funding focusing on this area.
However, given the number of people living with dementia and the many well-documented problems with providing a good standard of care, we realise that we can do more.
This is why we're laying the foundations for building networks of internationally recognised researchers in dementia care in the UK. We're making major investments that will contribute a great deal towards improving care and support for people affected by dementia.
Asking the experts
There are many areas of dementia care that need to be addressed and, in order to build a focused dementia care research programme; we must understand which areas are in most need of attention.
That's why we asked the people that know the most about which areas of research should be given the highest priority – people affected by dementia, their carers and the staff and volunteers at Alzheimer's Society that work with them on a daily basis.
We built on the James Lind Alliance dementia care research priority setting exercise conducted in 2010. Over a three month period, we consulted with these experts to identify key priority areas to be addressed by the Centres of Excellence. We then asked dementia care researchers across the UK to submit proposals for funding that addressed these areas. Each centre could apply for a maximum of £2 million, to be invested over 5 years.
This is the most we have ever invested in a single care research programme in our nearly 40-year history.
The priority areas that were identified are:
Support after a diagnosis
Improving quality of life
Helping people to remain independent at home
Care in advanced dementia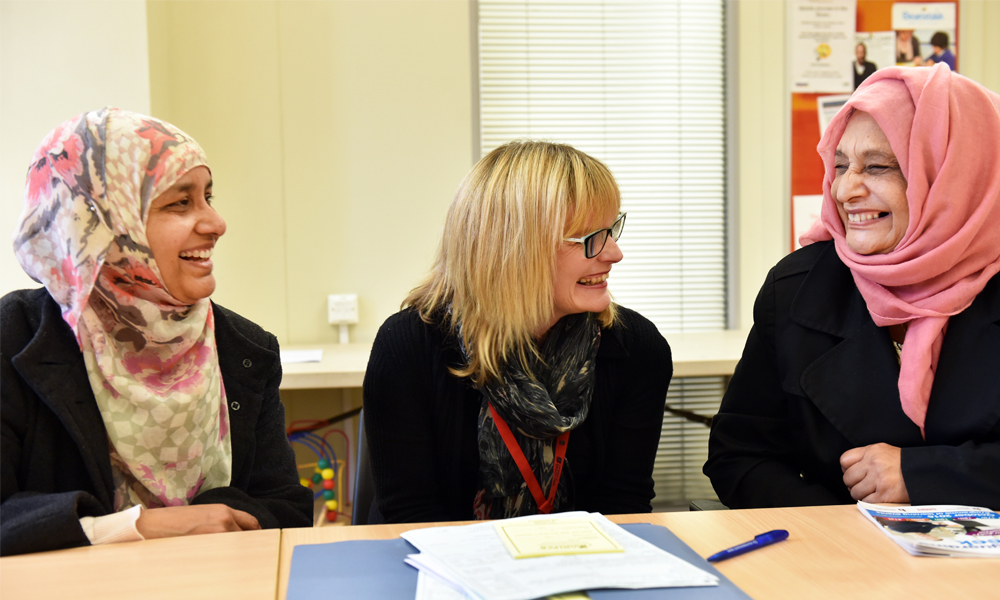 Investing in care
After a lengthy and rigorous selection process, we're delighted to announce that we're able to establish three new Centres of Excellence across the UK.
Professor Linda Clare from the University of Exeter will continue expanding the existing IDEAL study, which aims to find out what factors determine quality of life and how to best help people live well with dementia. This includes adding the experiences of people from Black and Minority Ethnic backgrounds and people in the advanced stages of dementia.
Our second Centre of Excellence will be established at the University of Newcastle. Professor Louise Robinson will lead an expert team to understand how to help people receive better support after a diagnosis. They will examine whether receiving the support through 'primary care' routes such as GPs or community services will improve the support people receive. They believe this approach could reduce the so-called 'postcode lottery,' where access to support through secondary care services such as memory clinics can vary depending on where a person lives.
University College London will also be a site of a Centre of Excellence. Led by Dr Claudia Cooper, this work will understand how to improve independence at home by training and preparing family carers and professional care workers who make home visits to provide better care for the person affected.
Improving care for people with dementia
We're excited at the potential that each of these Centres of Excellence hold for improving care and hope to establish further Centres over the coming years.
These Centres are an excellent example of how being united against dementia, and listening to those affected, can bring about real and lasting change through high-quality, world-leading research
Join Dementia Research is a UK-based service that allows people to register their interest in taking part in dementia research.
Join now