Eliz Byrne McCullough, our Policy and Public Affairs Officer in Northern Ireland, announces the release of a new report by the Department of Health. Find out how it could lead to the long-awaited change people affected by dementia want to see.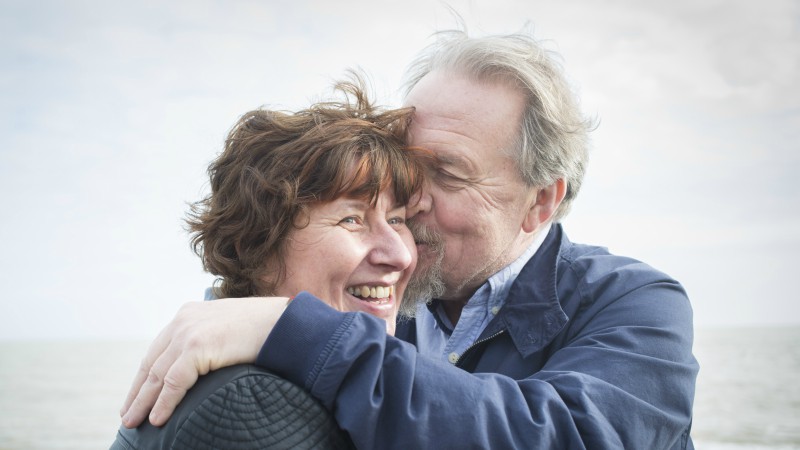 In Northern Ireland, there are 20,400 people with dementia. They and many thousands of family carers have been demanding reform of adult care and support for some time. Alongside our allies in the sector, we have been pressing for change for decades and Power to People may represent glimpse of light on the horizon.
With few treatments available for people with dementia and no cure in sight, social care is critical. Sometimes, it's the only support available to people after diagnosis. This means that social care is undeniably a dementia issue.
Power to People – a conversation started?
Power to People is a report published in December 2017 by the Department of Health in Northern Ireland. The report contains 16 proposals to reform adult care and support for people with dementia.
The Expert Advisory Panel took evidence to frame the report, from people's experiences of social care and support services.
The Panel includes professional practitioners in the field of social care and service providers.
The report sets out to encourage public discussion. It focuses on how best to facilitate and fund the diverse care and support on which thousands of people with dementia and other conditions rely.
Power to People emphasises the need for public understanding and appreciation of the value of social care. It takes a rights-based approach, putting those who need care at the hub of decisions. It calls for access to support that can avert health crises and can sustain well-being and independence for longer.
Crucially, people with dementia should be seen as rights-bearers. They must receive quality care and support that meets their needs from diagnosis to the end of life.
How this affects people here and now
Recent prevalence figures estimate there may be an average of 1,135 people with dementia in each parliamentary constituency in Northern Ireland. Each one of those numbers is a person dealing with the complex and challenging effects of their condition on their everyday life.
Families and carers are supporting people with dementia as best they can with negligible services or information. There are also many cases where the person with dementia has no close family or friends to help support them, where social care has failed.
In the absence of a devolved Assembly, the public debate and decisions around reform still need to happen. They can create the change people affected by dementia desperately need. In the coming months we'll be speaking to people affected by dementia, MLAs and key decision makers.
Social care across the devolved nations
Across all nations in the UK, Alzheimer's Society is campaigning to improve care and support for people affected by dementia. In England, social care policy is set at Westminster, in Wales, Northern Ireland and Scotland, policy is set by devolved Government.
Our campaigning work sets out to influence social care policy. It strives to bring the voices of people affected by dementia to the forefront of political decision makers.
Our Turning Up the Volume report in 2016 uncovered the impact of inadequate social care for people affected by dementia across the UK.
Join our campaigning work to hear more about how you can make a difference where you live.