Rachel Hutchings, Policy Officer at Alzheimer's Society, discusses how the Policing and Crime Act affects people with dementia under Deprivation of Liberty Safeguard (DoLS) authorisations.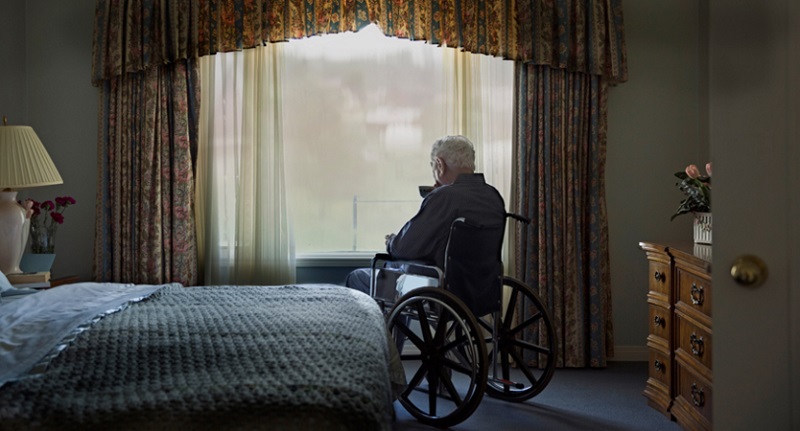 Some years ago our team took a phone call. It was from the daughter of a lady with dementia. Her mum had just died in the care home where she lived. She had died peacefully, of natural causes and the home had done everything they could to make her comfortable. But then the coroner was called and had to conduct an inquest into her death, and the family did not understand why. It upset all of them, meaning they couldn't put their mum to rest and made them question everything about the care that she had received.
Why was an inquest called? Because this lady, like many thousands of people with dementia who live in care homes, was under a Deprivation of Liberty Safeguard (DoLS) authorisation, and everyone under a DoLS authorisation, until today, had to have an inquest, regardless of the circumstances of their death.
On Tuesday 31 January, the Policing and Crime Act became law. A key part of this Act for people affected by dementia is section 178, which comes into force today (Monday 3 April 2017). This says that as of today, there is no longer an automatic duty for a coroner to carry out an inquest if a person dies while under a DoLS authorisation.
Background
The law says that there is a duty for a coroner to conduct an investigation where they suspect that the person died a violent or unnatural death, the cause of death is unknown, or they died while in state detention.
DoLS are designed to protect people who lack mental capacity, including those with dementia, living in care homes or in hospital, from being deprived of their liberty. When they work effectively, the system can prevent potentially abusive practices like restraint and sedation, as it safeguards against use of restrictive measures where it is not in the best interests of the person with dementia and where there are other less restrictive options available.
Due to the development of the DoLS system, a person who died whilst under a DoLS (so in a care home or in a hospital) was considered to have died while in state detention and so was subject to an automatic inquest.
What was the problem for people with dementia?
Many people with dementia were affected by this situation – over half the people under DoLS authorisations have dementia.
The need for an inquest was causing a huge amount of emotional distress to families. It meant that during a very challenging and difficult time they were made to question everything they had previously thought about the care their loved one received and had to delay funeral arrangements. This was made worse by the fact that many people were not told about the need for an inquest in a sensitive way. We heard of cases where police in uniforms turned up at the care home as though a crime had been committed, which was very upsetting for staff and families.
This situation was also having an impact on research. Brains donated for dementia research are a way to address the shortage of brain tissue, which is vital for research into the causes and treatment of dementia. Ideally, after a person dies, their brain should be donated within 24 hours to make sure it can be used. Because an inquest means there is often a delay in the body being released, the person's brain could not be used for research. Along with Alzheimer's Research UK and the Association of Medical Research Charities, we wrote a letter to the Chief Coroner highlighting the scale of the problem and providing specific examples of how it was affecting the timely donation of brains for research.
The new law
The Policing and Crime Act gave us a significant opportunity to make a difference on this very important issue. Alzheimer's Society gathered evidence of how this issue was affecting people with dementia. We worked with MPs while the Bill was going through Parliament to make sure they were aware of the experiences of people with dementia and their families, and how they could change it.
Many of the MPs involved in the debates on the Act had experience of these issues in their own constituencies and had been directly contacted by people who had been affected. Some shared stories of people who had faced significant trauma because of the delays in issuing deaths certificates, which had meant families couldn't organise a funeral.
We hope this change will make a huge difference in improving the experience of families of people with dementia who have passed away.
The coroner will still have a duty to investigate any death where the cause of death is unknown or where there are concerns that the cause of death was unnatural or violent, including where there is any concern about the care given having contributed to the person's death. The new law does not prevent any investigation into the death of a person who died under a DoLS – but from now on there will not be a duty for an automatic investigation. Anyone with concerns about a person's death can contact the coroner directly.
An inquest will still be required if the person died under a DoLS authorisation before Monday 3 April 2017, and families can still get in touch with the coroner if they have any concern about the deaths of a person with dementia.