Alzheimer's Society are calling for an end to reassessment for Personal Independence Payments (PIP) for people affected by dementia.
For some time now we have called for an end to reassessment for Personal Independence Payments (PIP) for people affected by dementia. PIP claims are reviewed periodically, this is both wasteful for the system and distressing for the individual. We want to see an acknowledgement that dementia is a degenerative condition - the situation does not improve with time.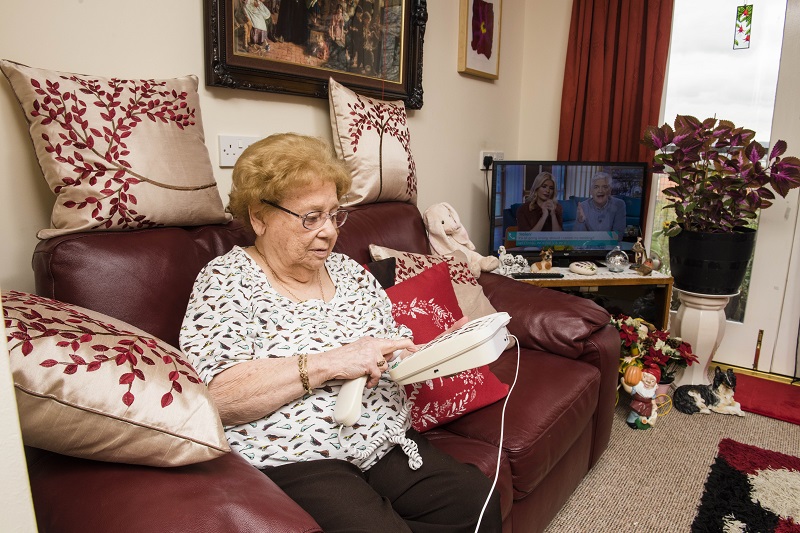 ​
Recognising dementia as a degenerative condition
We encourage people with dementia to live independently and offer support to enable them to live a full life. However, this often requires a huge amount of effort from the individual. Short periods of improvement do not mean that someone's condition has stopped having a major impact on their life. An individual can do many things to live well, the fact remains that dementia is a degenerative condition.
PIP is not paid because someone has a specific condition, disability or diagnosis, but because of the impact it has on their life. Some people it seems are penalised for doing all they can to manage that impact and to minimise it where possible.
What does a PIP assessment involve?
The PIP assessment looks at 12 day-to-day activities, such as preparing a meal, dressing and mobility (for example, planning and following journeys independently). The number of points scored in each of these 12 'descriptors' determines whether you are eligible.
The Department for Work and Pensions look at the individual's initial claim form, assessment evidence and reports from the face-to-face assessment. For people living with dementia this can present real problems.
Urgent need for a better understanding of dementia
We heard from a person living with dementia who became distressed in her face to face assessment and requested a break feeling overwhelmed and intimidated. The assessor told the woman to 'pull herself together and get on with it'. Another woman was told 'I don't believe you have dementia'. These are examples of a failure on the part of some assessors to make appropriate provision for people who need extra support in the assessment.
The people carrying out face to face assessments on behalf of the DWP to inform the DWP Decision Makers (DM) are the Independent Assessment Service (formally ATOS). We believe both the assessors and the DMs need a much better understanding of how dementia affects people's lives.
Improving the quality of assessments
For some time now, Alzheimer's Society has been keen to work with the Independent Assessment Service (formerly ATOS) to use information we provided about the types of dementia that affect younger people, and how those people might present at an assessment, and have offered to work in partnership with them.
Now, with issues around dementia and the PIP assessment receiving public attention, they have approached us to discuss ways in which we can contribute to their training programme for assessors, including providing specialist information about the many ways dementia can affect someone's life. This is a positive step, and we will work hard to ensure this leads to real improvement.
Advice on taking a PIP assessment for a person with dementia
If possible take someone with you to the assessment for support, and to discuss what it was like afterwards. It helps to provide as much supporting evidence as you can instead of relying only on the form and assessment.
Ask people involved in your care who understand the condition's impact on your daily life, such as healthcare professionals, to contribute. Explain that you need this information to support a claim for PIP. Ask for a letter explaining how dementia affects your day-to-day life in particular, not just general information about the condition. This doesn't need to be recent, just from within the last two years and still relevant. It is worth checking whether the professional will charge you a fee for this.
Further information
CAB and Age UK can support people with a PIP applications and wider benefits checks.
You can also contact our National Dementia Helpline for support or advice about dementia.