On the 40th anniversary of Alzheimer's Society, the organisation's co-founder, Morella Kayman, reflects on the difficulty of her husband's dementia diagnosis, and her motivation to help others going through similar experiences.
When I first met Lawrence, he was just a lovely, lovely guy.
He'd been in the Royal Air Force and he asked me after a very short while, would I be his girl? (Which I gather was, 'would I marry him?'). Which I did, and we had the good fortune of having a lovely daughter, Mandy, two years later.
We were going to be an ordinary family, just enjoying life. But it wasn't like that.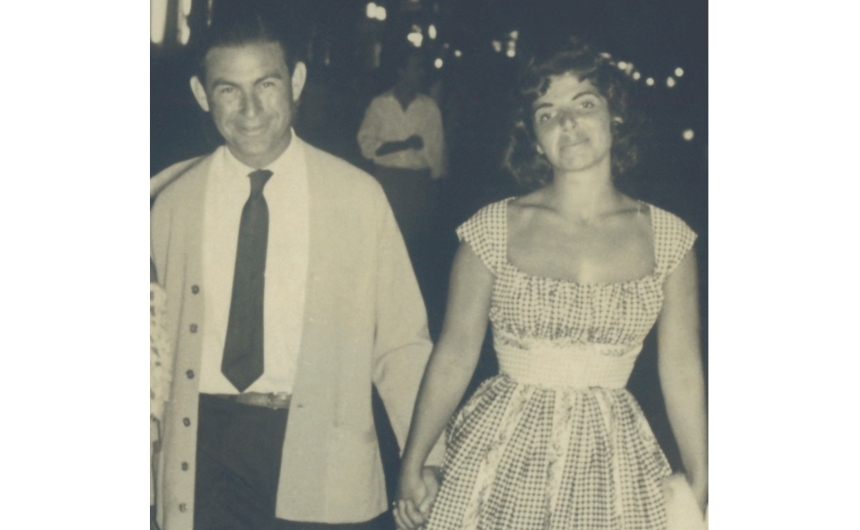 ​
Lawrence's diagnosis
In 1969, ten years before Alzheimer's Society was founded, Lawrence was acting strangely.
He would make a cup of tea - but it wasn't a cup of tea, it was a cup of rice; he would put the teapot in the fridge. He kept repeating himself and became very forgetful.
The doctor didn't believe me when I described Lawrence's symptoms.
He actually said, 'I think you're the one with the problem'. That really threw me. The whole experience was just terrible – it was just ignorance.
It took a few agonising years to finally get answers. In the end I had to get a friend to explain Lawrence's behaviour to the doctor, as I felt I wasn't being taken seriously.
He arranged for Lawrence to see a neurologist, who explained that he had pre-senile dementia, as it was known in those days.
And that was that. There was very little that could be done. At that time, dementia was something that was swept under the carpet. Nobody wanted to talk about it.
He was in his 40s at that time. I was in my 30s.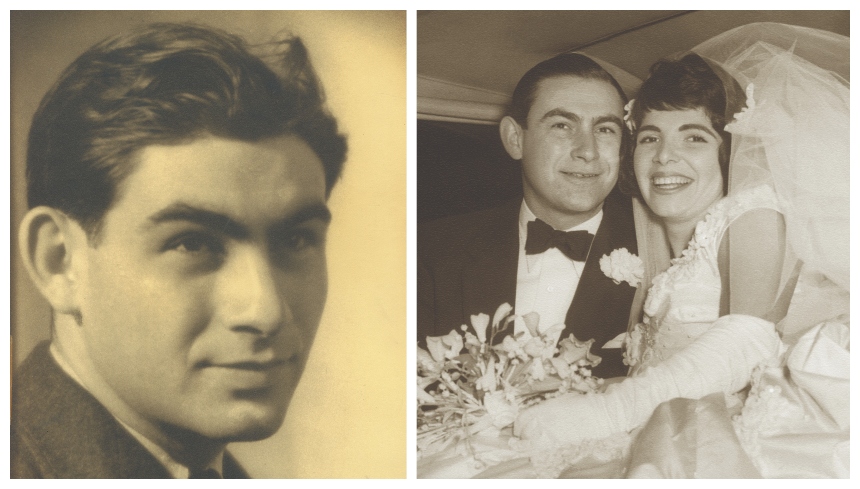 ​
Lawrence's care
We watched Lawrence's irreversible decline over the next few years. I felt so alone. It was affecting my business and our daughter Mandy's schooling.
Ten years later, a place was found for Lawrence where he was cared for to the best of their ability. There was nowhere else that would take someone as young as he was.
I wanted to help others struggling with the same or similar experiences. I wanted to make sure other people would not go through what I had gone through.
How Alzheimer's Society began
I wrote to all the newspapers, and some of them printed the letter.
It was headlined 'The Sad, Quiet Epidemic' and it told the story of Lawrence and what we were going through and what I wanted to do – set something up to help others, and that there should be more awareness.
We got hundreds and hundreds of replies. That was amazing. Some sent money and some were desperate for help.
One letter was from a lady whose husband had just died. She'd joined up with one or two others who'd gone through what I'd gone through, and they'd managed to get the Alzheimer's Disease Society registered as a charity. She wrote saying, 'We need you. Will you join up with us?'
We officially began on 6 November 1979. The office at that time was my second bedroom in my flat in Hampstead, and that was how we started – from small beginnings huddled round a kitchen table to where we are today!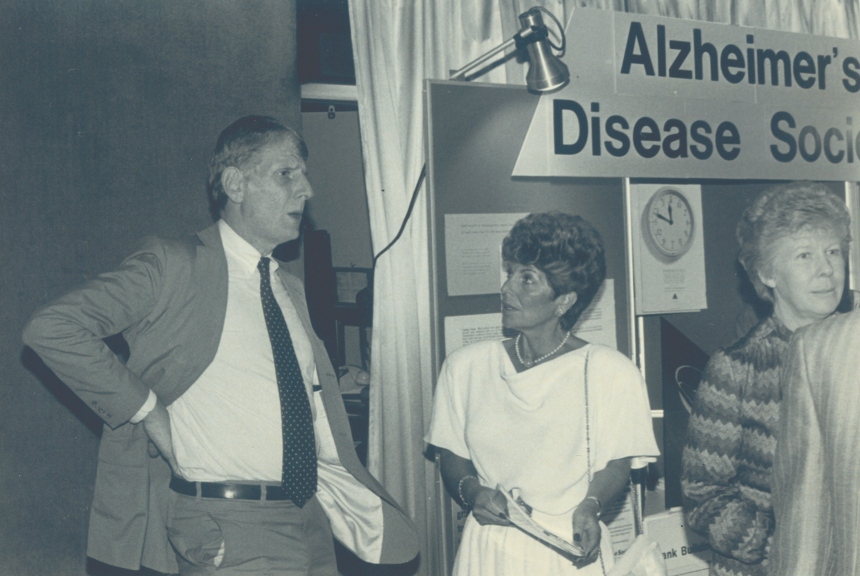 ​
Looking to the future
Now, when I see so many people working so hard for Alzheimer's Society, I don't know whether to laugh or cry. It's not funny, it's just wonderful to see so many people now doing the work I did.
I only wish there had been this kind of support when I needed it most to care for Lawrence.
I'm pleased and proud of all the work Alzheimer's Society has done to challenge and change the conversation on dementia. But even 40 years on, there's still lot of ignorance.
Until people are actually involved, unless there is a family member with dementia, they can't know and they're not really that interested.
I know that if we unite against dementia together, a cure could be just around the corner. That means a better future for us all – ourselves, our families and our children for years to come.
Morella's dementia research appeal
40 years and no cure yet. We need your help now more than ever.
Donate today