Daisy Robson, Youth Engagement Officer at Alzheimer's Society, looks back over the first year of 'A Million Hands' partnership with The Scouts Association.
A Million Hands, 50, 000 Scouts, 9, 000 Dementia Friends – I never could have anticipated how much has been achieved in a year!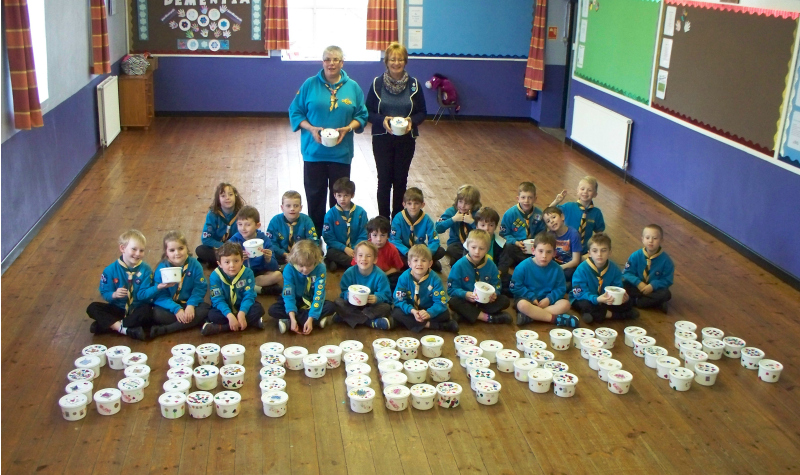 When people think of Alzheimer's Society, they don't often think of teenagers digging sensory gardens, children singing "Oh, I do like to be beside the seaside!" or young adults leading activity sessions on dementia for their younger peers…but the 'A Million Hands' programme is just one of many ways that we are making a dementia-friendly generation!
What is A Million Hands?
'A Million Hands' is a partnership between The Scouts Association and five charity partners – including Alzheimer's Society – to enable young people to take social action on issues that they care about.
Young people and dementia awareness
During a rigorous Dragons Den-style pitching process, a group of Scouts selected issues and supporting charities for the Scouts to focus their efforts on for the next four years: dementia; disability; mental health; and water and sanitation. A recent survey by Alzheimer's Society showed that almost one in three young people know someone affected by dementia. The Scouts Association has members from aged 5 (Beavers) right up to their Network volunteers at 25. 'A Million Hands' is challenging the way that society thinks about young people, as well as the way that young people think about people living with dementia!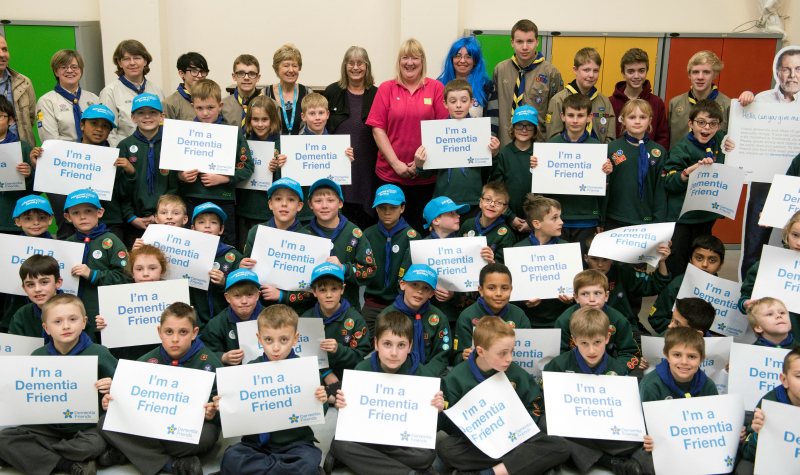 The programme launched in October last year, during Scouts Community Week. There is a dedicated website for Scouting groups who want to get involved. From there they can download a resource pack full of activities to run in their weekly meetings. One of my favourite parts of the partnership has been the challenge of how to turn dementia awareness into really engaging and interactive activities! As a result, we now have activities like treasure hunts, assault courses and geotagging, as well as more traditional arts-and-crafts or drama-based activities. It's been fantastic hearing from groups about how much fun they have had learning about dementia!
Dementia Friends
We ask Scouts of all ages to become Dementia Friends as part of their 'A Million Hands' projects – so far nearly 10, 000 of them have taken us up on the offer! This is no mean feat and is entirely driven by our fantastic Dementia Friends Champion volunteers, who have been reaching out to their local Scouting groups and running Information Sessions for both the children and adult leaders, as part of their efforts to make dementia-friendly communities throughout the UK. There have been some unexpected outcomes as well – like Carole Dudley, the Blacklands Scout leader who changed her career as a result of being so inspired by the Dementia Friends Information Session run for her Scout group (and later became a Champion herself!).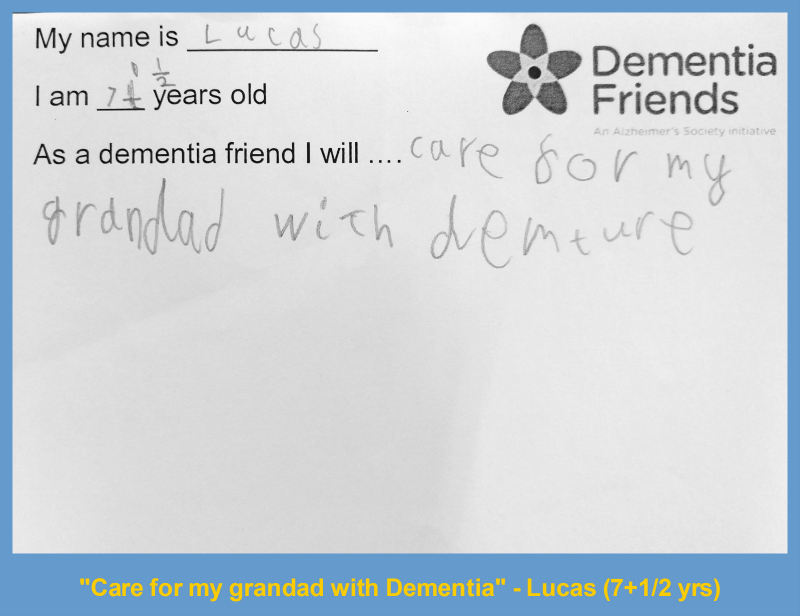 Scouts take action on dementia
Throughout the year we have also had a number of groups take action on dementia in their community:
Groups attended Alzheimer's Society Memory Cafes.
Cubs performed music and sung along with Singing for the Brain groups.
Scouts visited care homes and ran reminiscence activities using memory boxes they assembled, as well as bird-watching with residents.
Scout groups held awareness-raising stalls, created sensory gardens and spent time getting to know people affected by dementia whilst painting nails, reading newspapers and playing games.
One Cub even gave up his Christmas Day to help make lunch for a group of local people who would've otherwise been isolated.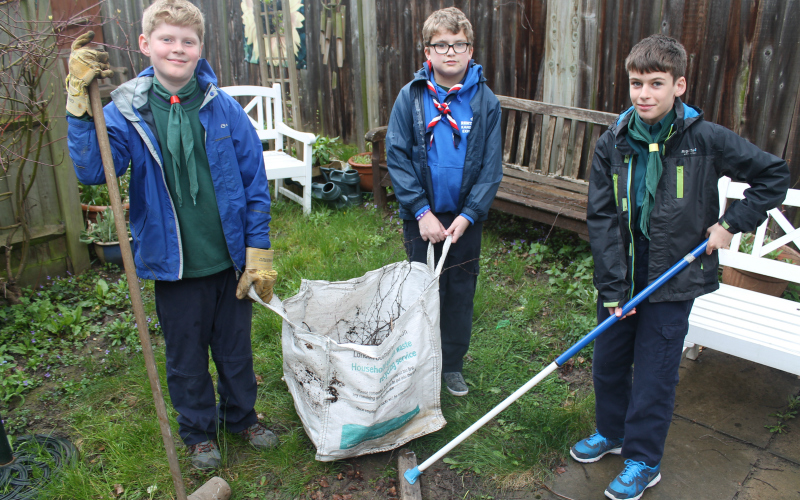 My personal favourite is the Witney Buttercross group who held a 'Bring a granny to Beavers' night, where their grannies helped them to sew a badge onto their uniforms and they learned how to make them a cup of tea in return!
I am struck by the creativity, energy and enthusiasm to which young people have responded to the issue of dementia. It's been a truly inspiring project to be part of over the last year and I can't wait to see how the next three years, plus A Million of those Scouting Hands, help us to achieve a dementia-friendly generation!