In this month's 'Life with Ma', Dilly wonders whether Ma's full-on life stops her dementia from progressing too quickly.
Dilly's story continues...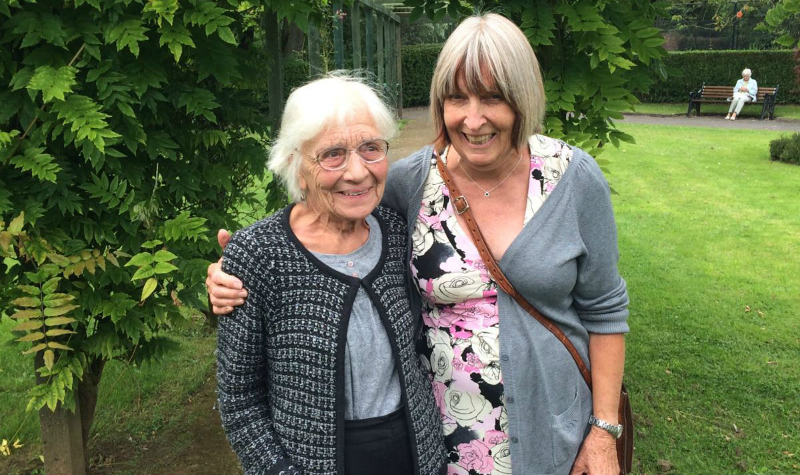 ​
I'm wondering whether Ma's fairly full-on life does prevent her dementia from progressing too fast? That and the donepezil, of course.
A recent wedding has certainly kept her on her toes – starting with an all-night journey with the Northern branch of the family, arriving at the venue at 7am.
Being surrounded by familiar people helps her to keep grounded in what must be a confusing place. Her way of dealing with it was not to venture too far unless required.
As ever though, she seems to thrive on chatting away with wedding guests she's never met before – though maybe she feels she has? Her social skills remain intact.
She had a part to play at the wedding, but as ever things come as a complete surprise to her. Many months back when the wedding was being planned, she suddenly recited the first few lines of The owl and the pussycat, having learnt the poem as a child. This was our cue to include her reading in the ceremony.
Suddenly asked to recite in front of a hundred guests, she was a bit shocked but read out the whole poem, even adding the right wicked emphasis!
These days she seems to live in the moment, and is finding it harder to recall events, cheerfully admitting, 'I can't remember.'
When in doubt, she sits on her bed and does her crosswords – a safe haven for her.
She thrives on having a job to do, so we're trying to keep it that way.
--
Dilly, a daughter-in-law