Ma is the 92-year old mother of Dilly's husband. Ma was diagnosed with dementia in 2012. Dilly shares the family's experiences in the Life with Ma series.
Ma is the mother of Dilly's husband (Mr B), she was diagnosed with dementia in 2012. Ma agreed to let Dilly write about the family's new life and experiences in the Life with Ma series.
Dilly's story continues…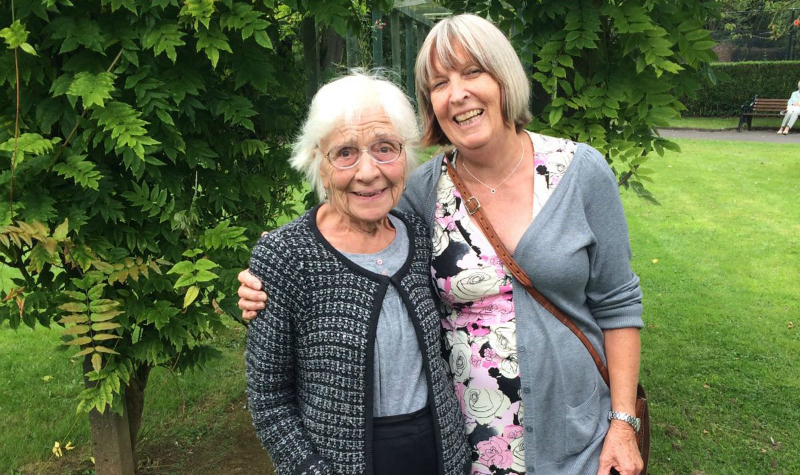 ​
Ma is very much her usual self. Her self-imposed purpose in the house is to iron everything that moves, which she loves.
At 92, she has common health difficulties with her vision and feet, but she has an optician's appointment and is having special shoes made.We hope she likes them, as her strong views often prevail – 'I can't be doing with them!' There is a certain sadness in her conversation, mainly about longing for her old bungalow and more independent life, plus objections about the 'concrete garden' at her son's house and the 'indescribably dull' neighbours: 'They're all elderly!'
Her current complaint about where she is living is that it is 'not my choice of residence.' One real challenge is encouraging her to get out and about more. She gets lonely when the house is empty and people are busy elsewhere.
She has a great opportunity to join the local Good Neighbours project, which supports older people through a buddy, but she is reluctant and they need her willingness.
I have also given the family details of Alzheimer's Society's local Side by Side volunteers. They help people with dementia to continue enjoying the things they love doing, but again she needs to want to be part of it.
'I don't want to go gardening in other people's gardens!'
When she was living with us, we just used to say, 'Get your coat on, we're going out!' and she would go on to enjoy the outing.
-
Dilly, a daughter-in-law (continued soon)
Life with Ma also features in Dementia Together magazine, which you can subscribe to