Read our blog series Life with Ma, taken from Living with dementia magazine, where Dilly writes about her mother in law who has dementia.
Ma is the mother of Dilly's husband (Mr B), she was diagnosed with dementia in 2012. Ma agreed to let Dilly write about the family's new life and experiences in the Life with Ma series.
Dilly's story continues…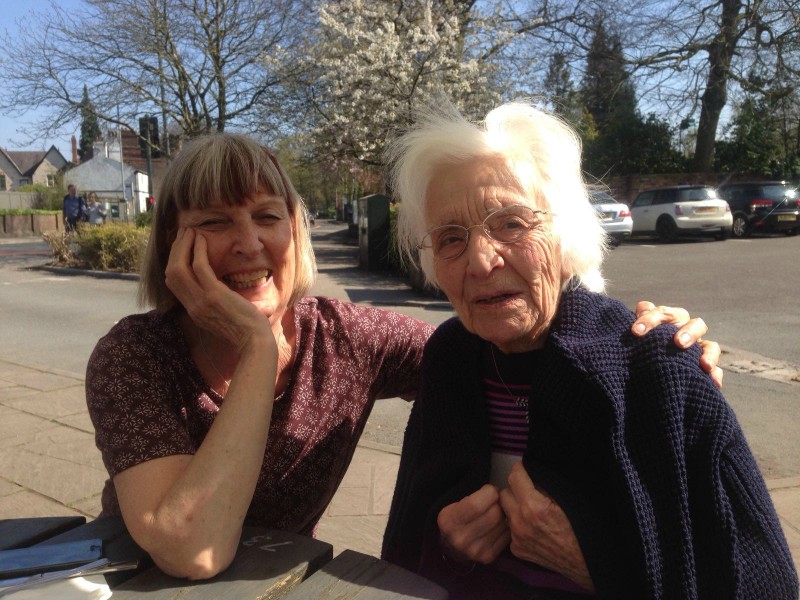 ​
A slight disruption to Ma's routine – someone in the house to carry out a repair – and the faithful note advising her to take her medication becomes dislodged.
She then can't remember whether she's taken the pills or not, so takes a second dose. This makes her very sick and means an unwelcome trip to A&E to make sure she's OK.
Apparently, a double dose of one medication wouldn't always cause a problem. However, she doubled up on two – one of which was her Alzheimer's medication – and the combination made her unwell.
Happily, she does not have to spend too long in the hospital, something we've always dreaded. She is now back home fully recovered, probably without much memory of her ordeal.
Ma resumes the roles that she feels most at home with, caring for other family members and ironing everything she can lay her hands on. Delicates need to be hidden, as the setting remains resolutely on hot.
Neatly ironed items can be found in all corners of the house, including a vast array of unpaired socks.
Our daughter plans to celebrate her birthday with a trip up north to be with Ma, giving Ma another pleasure – buying a birthday card.
We are hoping that Ma will return to us for a holiday and be reunited with her old room, plus another opportunity to complain about the lack of doors in our open plan kitchen!
--
Dilly, a daughter-in-law (continued soon)
Life with Ma also features in Living with dementia magazine, which you can subscribe to here