Read our blog series Life with Ma, taken from our Dementia Together magazine, where Dilly writes about her mother in law who has dementia.
Ma is the mother of Dilly's husband (Mr B), she was diagnosed with dementia in 2012. Ma agreed to let Dilly write about the family's new life and experiences in the Life with Ma series.
Dilly's story continues…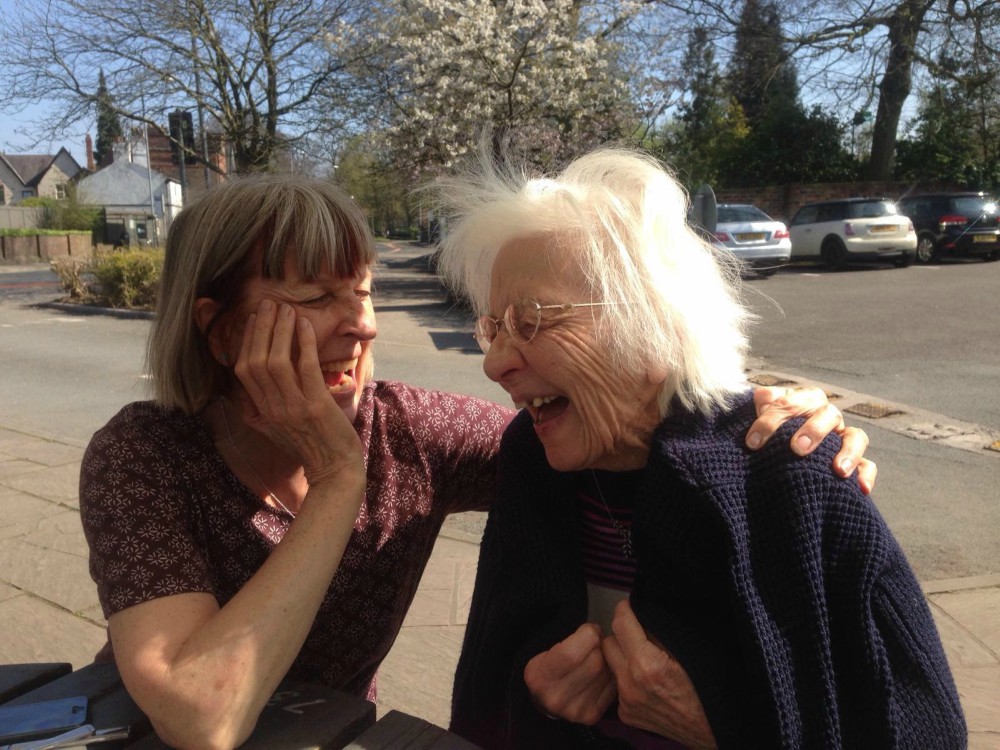 ​
For a few days, Ma returned to our house, which is where she spent her first years after her dementia diagnosis.
Although we see her fairly often at her other son's house, where she now lives, we wondered how she would adapt to being back in her old room and what must seem only vaguely familiar surroundings.
Interestingly, her initial reaction before coming in was to seek reassurance from her granddaughter that this wasn't a permanent move back. She is certainly well settled where she is now and would not take kindly to being 'shared' between her two boys.
The visit was a success, partly because her granddaughter came with her and spent time with her. Although she struggled at times, she does also remember the house and, of course, us.
As ever, she impressed us with her ability to walk to the station and on to the art gallery in London, despite being a frail 92-year-old. She had much to say at the graffiti-inspired Basquiat exhibition at the Barbican.
When a speaker mentioned that some people may not see this as art, Ma agreed in a loud voice that no, it certainly wasn't!
She loved having the family around the table at dinner and rediscovering parts of the house made more challenging by a new extension. 'I'm sure you had a white fridge?' 'What does that window look out on?'
If she remembered her old room, faithfully preserved, she didn't say.
Dilly, a daughter-in-law (continued soon)
Life with Ma also features in Dementia Together magazine, which you can subscribe to here