In our regular series, Ma copes with changes in the family and has fun completing crosswords in the park.
Ma is the mother of Dilly's husband (Mr B), she was diagnosed with dementia in 2012. Ma agreed to let Dilly write about the family's new life and experiences in the Life with Ma series.
Dilly's story continues...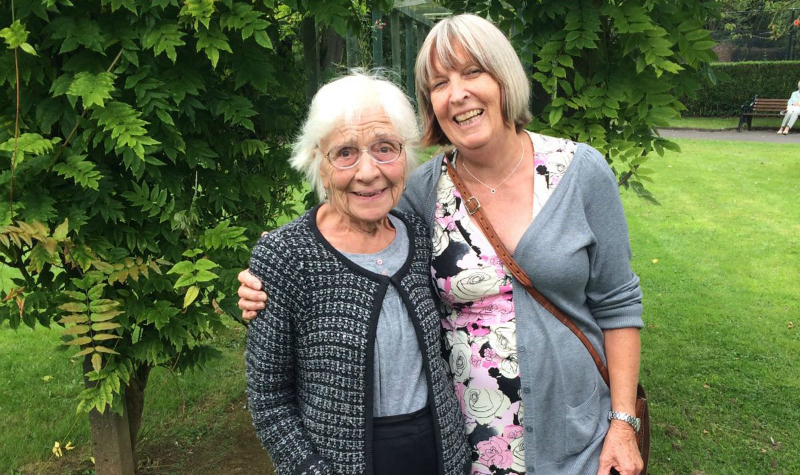 ​
Ma has had to cope with significant changes over the last few months, spending much of her day without the company of her daughter-in-law, who is in hospital, and the dog, who has passed away.
In spite of this, she continued to remain in much the same cheerful state of mind most of the time.
Now her granddaughter has finished university and is back in the family home, and they have a love and understanding that is a real boost to Ma.
Twice a week, Ma can be found doing a crossword in the local park café with a family friend. As Sue says, 'Using the combined power of our different brains.'
Ma has always found crossword solving a soothing exercise and works her way steadily through simple books, asking for help when necessary.
Colouring books never quite hit the spot, it's the pleasure of words and their meanings that exercises her brain.
On a family trip to Newcastle, her opinions are as forceful as ever – refusing to get out of the car to see the Angel of the North ('I've seen it so many times before!') and taking a strong dislike to Killington Lake Services in no uncertain terms.
Her extreme reactions and odd questions can make us all laugh, but we admire her continued curiosity about the world, and the wealth of mixed-up memories she taps into whenever we mention a place we've visited. She is fairly well travelled, but in her mind she's been to them all.
--
Dilly, a daughter-in-la