Read our blog series Life with Ma, taken from Living with dementia magazine, where Dilly writes about her mother in law who has dementia.
Ma is the mother of Dilly's husband (Mr B), she was diagnosed with dementia in 2012. Ma agreed to let Dilly write about the family's new life and experiences in the Life with Ma series.
Dilly's story continues...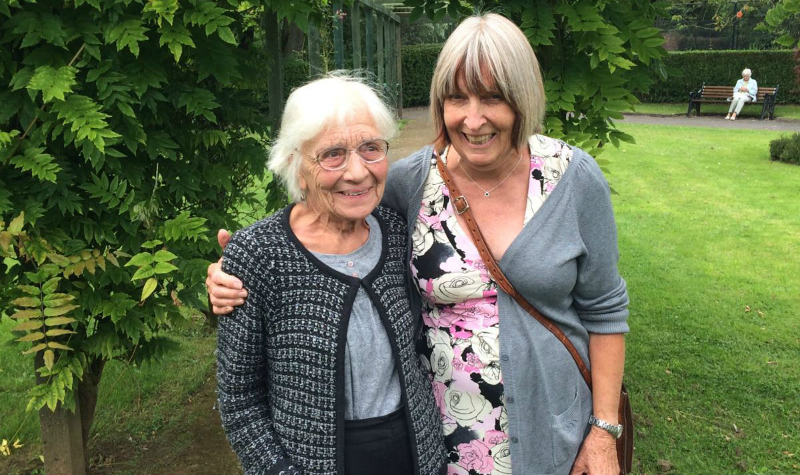 ​
Ma is living with Mr B's brother a few hours away and we visit her for weekends with her grandchildren from time to time.
A solicitor's letter finds its way to Mr B as Ma's attorney for property and financial affairs. They are trying to track Ma down because she has inherited some money from an even older relative in Australia. However, they do their best to get evidence that Ma is the right person.
This involves some work by Mr B in looking at Ma's wedding photos, in which the lady from Australia features. A delightful reminder of Ma's past for us at least, and we must make sure that she gets to see these photos again herself.
Meanwhile, the grandchildren are most concerned that Ma will be upset to hear about the death of her dear relative, as they were very close. They discuss the best way to tell her. As it is, her reaction is, 'Oh, I thought she was dead already!'
Ma finds comfort in her daily routine. It has to be said that, although she sleeps late, once downstairs Ma has an active routine. She looks at reminders on the big whiteboard in the kitchen, takes her pills, warms up some soup and does the crossword.
Ma was an accomplished painter, but we've failed to interest her even in colouring books. Yet, she remains a happy soul.
Dilly, a daughter-in-law