Bille Negus explains what Article 50 and Brexit might mean for people living with dementia in the UK, including the impact on dementia research.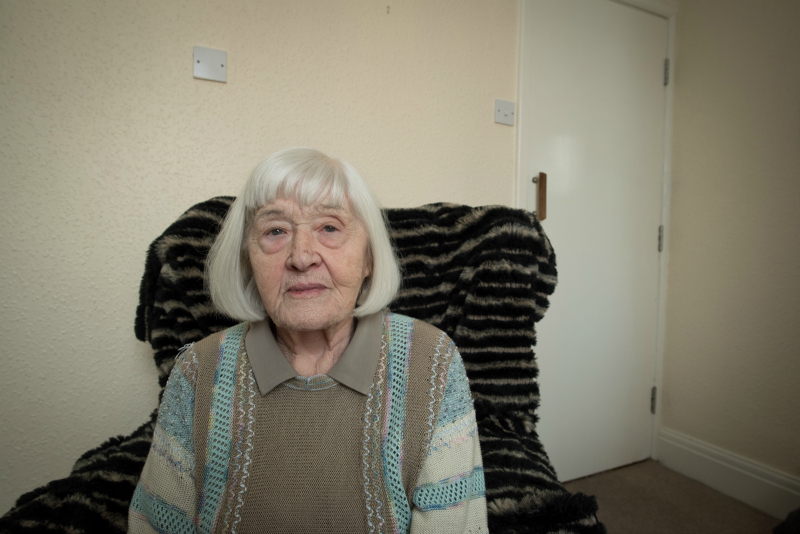 After a year of political upheaval, Theresa May will finally trigger Article 50 tomorrow, starting the formal process of leaving the European Union.
Negotiations on the UK's terms of withdrawal will begin, and processes like drawing up trade deals, creating new immigration rules and establishing new relationships with EU countries will start.
The nation has been watching these changes unfold, wondering about how this will become a reality and what this means for each of us individually. But it is vital that we also consider the impact of Brexit on the 850,000 people living with dementia in the UK.
So, what could Brexit mean for people affected by dementia?
Impact on care for people living with dementia
People with dementia are the largest users of social care, occupying around 70% of care home places and in receipt of 60% of homecare.
Those living with dementia already experience problems from an underfunded and overstretched social care workforce. Such issues include avoidable infections from poor personal care, inability to access support services and financial and emotional strain on themselves and their carers. The pressure this is placing on the NHS is well documented.
Restricting freedom of movement has been a hot topic too, and this could cause problems for the large numbers of people working in the NHS and in social care. This may impact on the quality of care for people living with dementia, and as a result, the Government must consider the impact of Brexit negotiations on the health and social care workforce.
Impact on dementia research
There are currently 850,000 people living with dementia in the UK, with very few effective treatments and no cure for this devastating disease.
Until recently, research into dementia has been largely neglected with the amount spent on dementia dwarfed by what is spent on other conditions such as cancer and heart disease.
In recent years we have made significant and exciting progress, from the UK leading the first ever G8 summit on dementia in 2013 to the commitment of £250million investment in the first Dementia Research Institute (DRI).
We must not lose this momentum and it is imperative that we ensure our role as global leader on dementia research is not lost as we start negotiations to exit the EU. There must be minimal disruption to current dementia research, as advances could be delayed.
The EU also provides vital funding for many research programmes – at Alzheimer's Society we are urging the government to prioritise continued access to these schemes for researchers in the UK.
Not only that, but there must be clear protections for free movement of people in the medical research profession. Some 26% of academic staff in UK universities are non-UK nationals, filling essential functions within the research environment. For every seven scientists working in cancer, there is only one working in dementia research, and the loss of even a fraction of the workforce could have an enormous impact on progress.
The future
We won't know the outcome of upcoming negotiations for at least 2 years. However, it's clear they could have an enormous impact on people with dementia - not only in the care they receive but also in our mission to find a cure and the best possible care.
Alzheimer's Society will be keeping a close eye on developments to ensure that the Government stand up for people living with dementia.
Regardless of your view on Brexit - whether you voted in or out - unite with us on this issue and ensure that dementia is part of the Brexit conversation. Dementia is an invisible disease but it is our duty to ensure that decision makers keep these individuals in mind when developing new policies.
Comment below to share your thoughts with us.