David moved in with his best friend Bonnie, who has Alzheimer's disease, at the start of lockdown to care for her full time. He's worried that if Government don't provide support for unpaid carers soon he won't be able to carry on giving her the care she needs.
A unique friendship
Bonnie and I have been friends for nearly 20 years. We have a really rare, unique relationship – she's my best friend. She was always a lovely woman and she still is.
I was the first to notice that something was awry. It was very small things. She was trying to sort out a bunch of receipts and she couldn't do it. Then she was having trouble with ATMs swallowing her credit cards when she forgot her PIN.
She was young, only 64, but she was finally diagnosed with Alzheimer's disease in 2016.
Moving in for lockdown
Before the pandemic, I already did most of Bonnie's care – making her food, her personal care. But two weeks before lockdown I decided to move in full time to look after her. It meant I couldn't see my partner or daughter for three months which was crushing but I don't regret it. It's a privilege to help Bonnie in her time of need.
I provide the bulk of her care. It's 24/7 most of the time. I want her to live safely at home for as long as possible.
'She's had a slow and steady decline but recently I've noticed a distinct and quick shift.'
I can't say it's entirely caused by lockdown, but some things have definitely made it worse.
I've also been very conscious of the total mess the social care system has been in for the last ten years. I'm so glad I was able to keep her out of a care home after the disaster in care homes with coronavirus this year.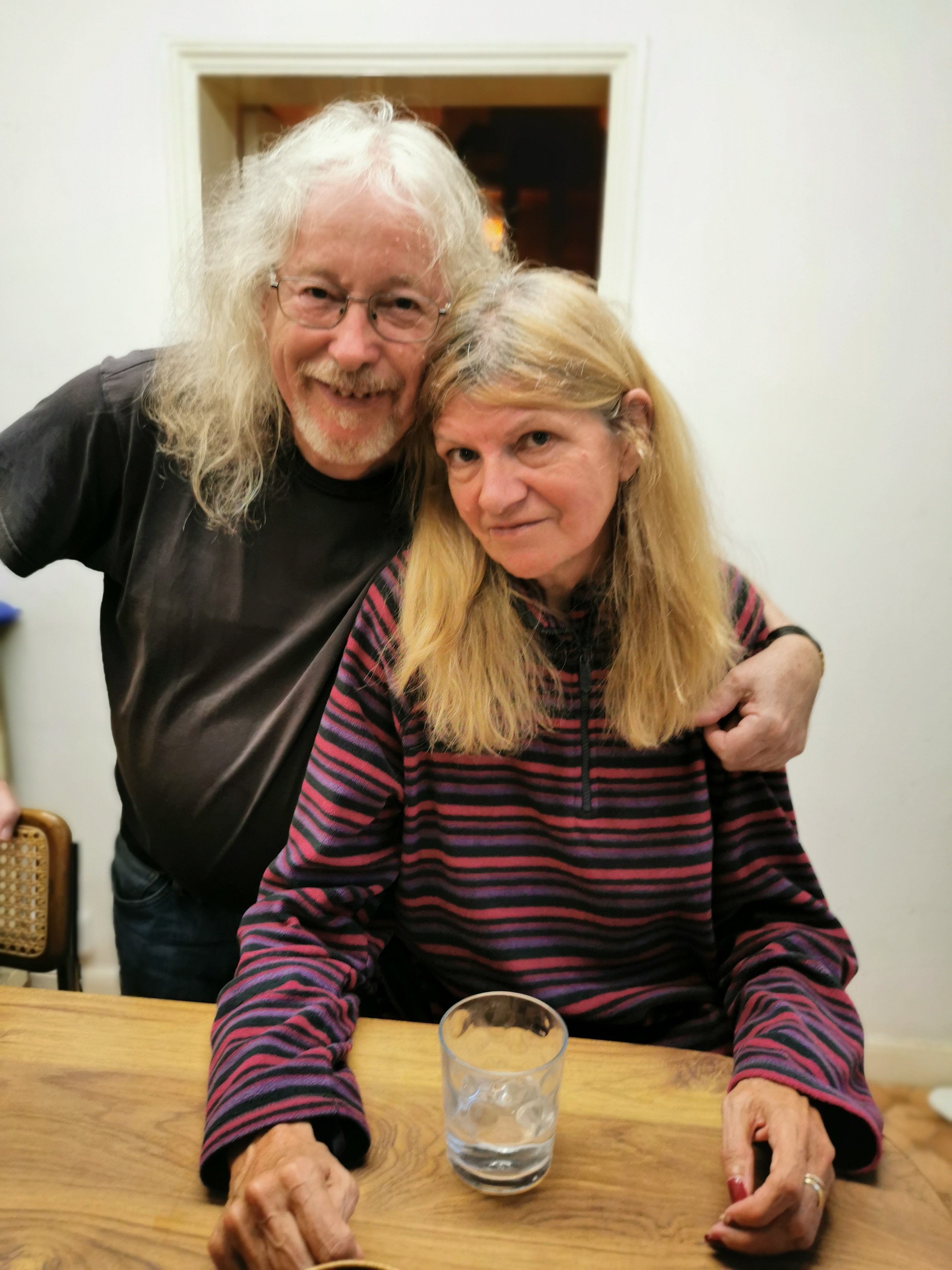 ​
Support stopped overnight
It's really hard work caring for her all the time. She wakes with the dawn so from the moment she's up I'm on red alert, helping with everything – toileting, washing, dressing, combing her hair. I think the exaggeration of her symptoms wouldn't have happened without lockdown. It's down to the cut off social contact. And there's no coming back from that.
Before the pandemic, she went to a day care centre twice a week which she loved and gave me days where I could get on top of other stuff. That stopped overnight. This had a huge impact on her.
'She thrives on social contact and that's been pulled away. '
I believe it's essential that day care centres are supported to open when safe to do so. It's vital for both of us. For her, it's the social interaction. For me, those few hours when I can take a break.
Abandoned by the Government
The Government hasn't supported us at all. A dementia adviser from Alzheimer's Society phones to talk to Bonnie once a week and she's lovely. But I haven't had any support at all from Government, nothing to support me practically or financially whatsoever.
The Government has been decimating the social care service for years. I'm livid about that. It's absolutely appalling what's happened with the care homes. I strongly believe it's a measure of your brutality if you don't look after the older and vulnerable people in society.
Sheer terror
I'm a complete optimist. I try to make the best of it every day. But there are some days where I can't express how sad I feel about it. I can see her beginning to slip away now. There are moments of sheer terror.
I've not had any respite care of any kind. I'm getting very tired. I know if I don't get some support soon I won't be able to carry on. But with coronavirus cases spiking again I wouldn't want Bonnie to temporarily go to a care home so I'll just carry on as much as I can.
She deserves it. She's a wonderful woman. She can remember things that happened 10 or 15 years ago and I can still make her laugh. Just because she's not quite the woman she was doesn't mean she's not there. She's not gone yet. But Government have to step in so I can keep going.
Stand with David and Bonnie
The impact of coronavirus has been shattering for people affected by dementia. Urgent action must be taken to better protect people ahead of the winter. Dedicate a message to Government to make them address the reality of lockdown for people affected by dementia.

Share your reality of lockdown