Here we highlight 5 ways you can support dementia research, driving forward better care today and taking us closer to a cure tomorrow.
Research is a key area of Alzheimer's Society's work to improve the lives of everyone affected by dementia.
Since 1990 we have invested over £60 million in the UK to fund the highest quality dementia research. Researchers, clinicians and funders are all vital for research to take place but without the support of the public and people affected by dementia research can only go so far.
Here we highlight 5 ways you can support research, driving forward better care today and taking us closer to a cure tomorrow.
5 ways you can support dementia research
1. #IAmResearch – spread the word online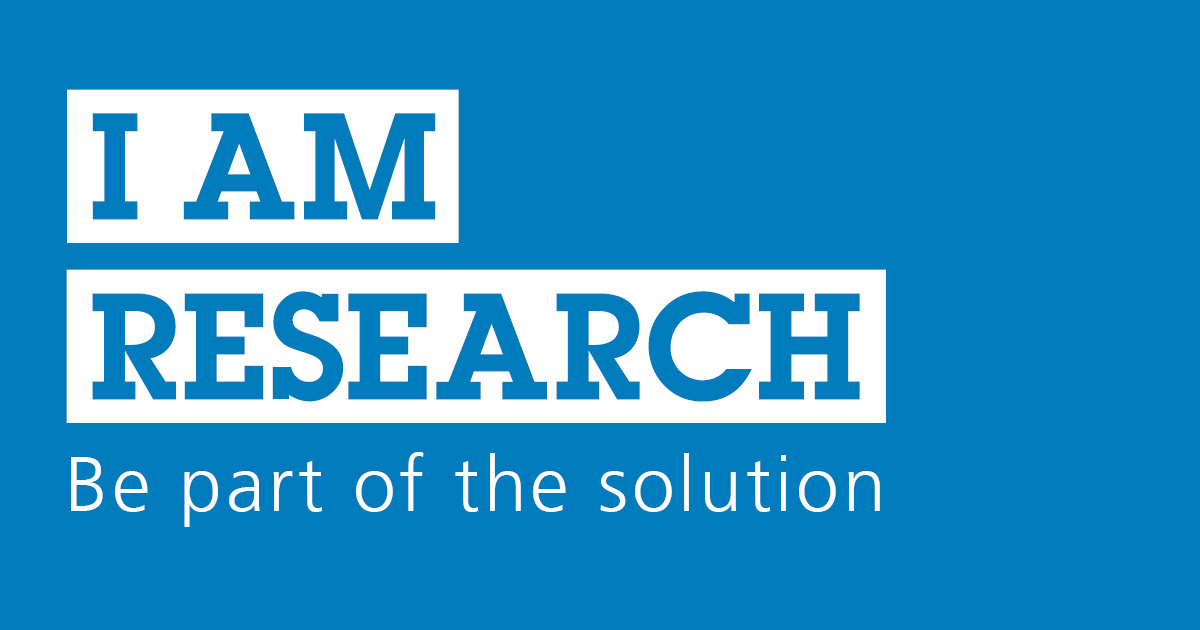 The National Institute of Health (NIHR) has launched a new campaign to raise awareness of research for all. You can support the campaign using the hashtag on your social media channels.
For research to be successful we need people from all walks of life to get involved, support the campaign, spread the word and drive us closer to a cure.
2. Join Dementia Research
The journey towards better care and treatments for people living with the condition today and in the future relies on volunteers like you. To test new treatments or gather information about dementia, researchers need people with and without the condition to take part in research studies. It's well known that one of the key reasons research projects fail is because they struggle to find participants. Join Dementia Research is a network supported by Alzheimer's Society that matches people who are interested in dementia research to studies taking place in their area. This could be as simple as completing a short survey or giving blood or if you are interested, taking part in a clinical trial. It's entirely up to you.
3. Have your say on our research
We support research towards understanding the causes of dementia, improving care and developing new treatments for the condition. It's vital that everything we fund is of the best quality and highest relevance to people affected by dementia.
If you're living with dementia today or have current or past experience of caring for someone with dementia then join our Research Network and help us to make sure we are supporting research that is important to you.
Watch our video to find out how you can make a difference.
4. Keep up to date
Stay up to date with all the latest news and progress in dementia research with our monthly bulletin and our research magazine, Care and Cure. We also share interesting blogs about vital areas of research as well as events, news and the latest work of the Alzheimer's Society to support research that will benefit everyone affected by dementia.
5. Be part of the Dementia Revolution
Alzheimer's Society has united with Alzheimer's Research UK as Charity of the Year for the 2019 Virgin Money London Marathon. We're aiming to raise £3.5 million through this special year-long campaign to lead the charge towards a cure.
The Dementia Revolution is a unique opportunity to power the most ambitious dementia research endeavour the UK has ever seen. We need you to support the campaign by signing up to volunteer or run for the revolution.