Dominic Carter, Senior Policy Officer, considers how Alzheimer's Society came to be included at the top table of policy development in social care.
Last month Jeremy Hunt finally made the anticipated headline speech that outlined his vision for the future of care and support. A vision that will inform the summer Green Paper on social care reform.
Less than 24 hours earlier Alzheimer's Society sat in front of the Secretary of State for Health and Social Care, discussing its contents and approach. Dominic Carter, Senior Policy Officer, considers how the Society came to be included at the top table of policy development.
Becoming a thought leader in social care
With the help of our supporters, we've continually united to shout about the need to improve care and support for people with dementia.
People with dementia access a high percentage of care provided across the country, with an estimated 70% of care home residents and 60% of home care recipients living with some form of dementia. As we've consistently made clear, the voice of people affected by dementia is too important not to be fully recognised in this debate about the provision of care and support.
Over the past 6 months we've met with senior Ministers across Government, Members of Parliament and civil servants tasked with finding a way forward. We've worked alongside dozens of organisations in this space to develop and share our thinking and evidence.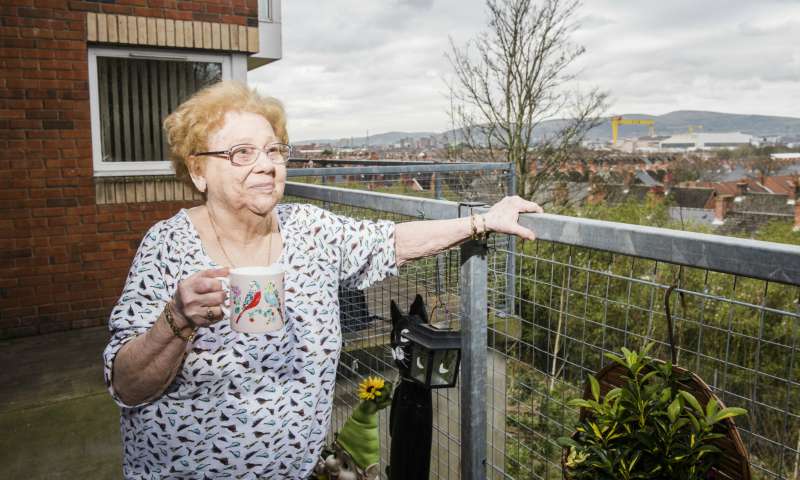 In March we were one of only four, from two hundred written submissions, to be invited to provide oral evidence to MPs across the Health and Housing, Communities and Local Government Committees on the future of care funding.
Only days before that, we had been informed by Government that not only would a Secretary of State for the first time dedicate a public and televised speech specifically to the future of social care, but that he wanted to know what we thought of it and how it could be improved.
It can often feel like decisions that impact lives are made by a small number of politicians and individuals who are removed from the issues at hand, and no doubt this is frequently the case. Yet there we were, sat in Jeremy Hunt's private office, pouring over the seven principles and supporting the policy that he would outline the following day.
The outcome for people affected by dementia
Thousands of our supporters have taken action through petitions, emails to MPs and engagement events. We've engaged with people affected by dementia at focus groups across the country, surveys and interviews. We have sought to gather the knowledge and evidence that places us as thought leaders in this area and a go-to stakeholder for decision makers.
The most important outcome was that Jeremy Hunt's speech included several mentions of dementia, recognising the unique challenges that those with the condition face. In particular, the acknowledgement that people with dementia face charges for the support they need, when people with most other ailments will receive that help through the NHS. A message we have put across countless times, and one that appears to have been heard.
The Secretary of State's speech provided the most damning assessment of the care system to be delivered by a serving senior Minister. It recognised the risk of failing care providers, the resulting pressures on the NHS and huge numbers of people in distress. It suggests that perhaps, at last, the Government has grasped the scale of the challenge at hand.
What can we do now?
Undoubtedly the tangible actions following this speech will determine how successful this whole venture will be. Money behind these words remains as vital as ever to ensure they do not prove to be empty promises.
For now however, the noise and activity springing from even the most powerful seats of Westminster, and our involvement at the very forefront, should give us great optimism and hope.
However nothing yet is done, and as we move towards summer we must maintain momentum to ensure the opportunity for real, meaningful change to the way people affected by dementia are supported is grasped.
Join our campaigner network to take action. .