At Alzheimer's Society, it's important that the photos we use are of real people affected by dementia. Read more about the volunteers behind the rebrand.
Staff, volunteers, carers and people living with dementia all featured in the Alzheimer's Society rebrand campaign, appearing on the posters used to launch our new brand.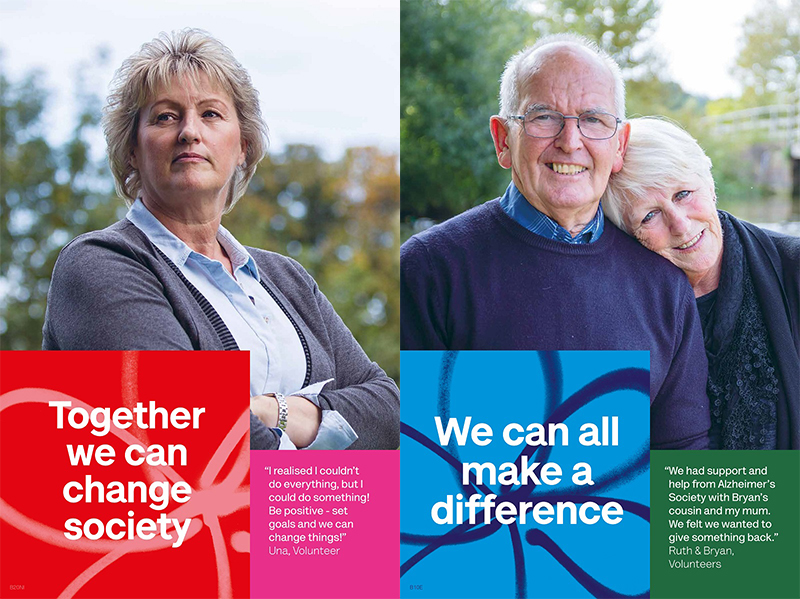 The people involved in the photoshoot represent the various groups who have a stake in our brand. Below, two of our volunteers tell us about their involvement with the Society and their hopes for what our new brand can change for people affected by dementia.
Ruth Wright started by taking her mother to Singing for the Brain, followed by days out, cooking and arts and crafts sessions, which they both enjoyed. Ruth then got involved in helping out in various ways.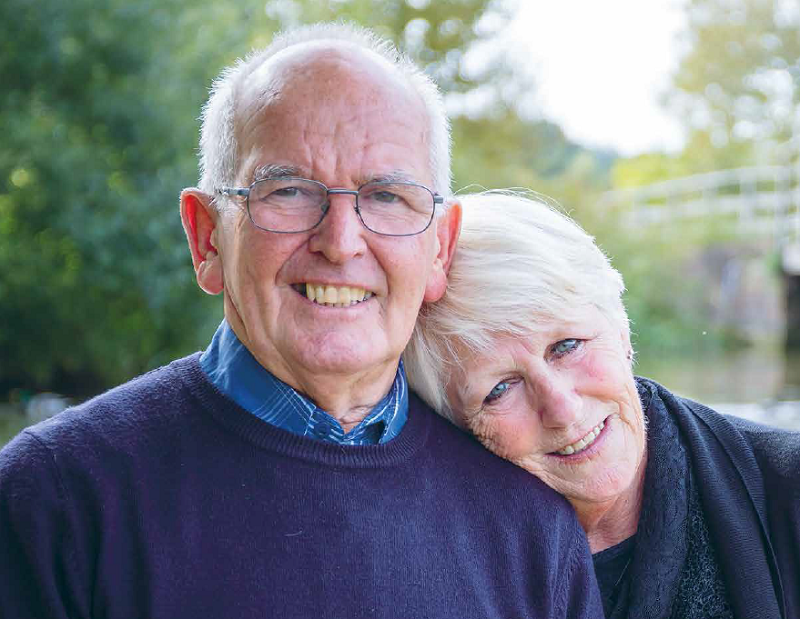 Ruth and her husband Bryan
Ruth – 'I started helping more and more, even setting up tea and coffees for carers meetings and working the reception desk for Alzheimer's Society in Salisbury when needed. I then started raising money so that I could lay on afternoon tea dances. These have got bigger as the time has gone on and The Salisbury Ukulele Band come and play for free, Tesco supply the "afternoon tea". All proceeds from these dances are given to Alzheimer's Society. After I lost my mum I continued volunteering.'
'My husband Bryan always helped me with the afternoon dances. I then asked him if he would help with the setting up for SFTB and Café Connect, which he did and still does. Martin Plimsol set up a "Men's Group", taking men with Alzheimer's out for the day to give their carers time out. Bryan was asked to join, so once a month they go to different places, canal trips, farm visits and breweries to name but a few.'
'I have just secured some funding so that I can help set up a "Women's Group", so that the male carers can also have a day off.'
'Bryan has a cousin who has had dementia for the last 9 years and I have my mum, so we had help and support from Alzheimer's Society and felt we wanted to give something back.'
'Our motto is: together we can beat Alzheimer's.'
Una's mum was diagnosed with dementia with Lewy bodies when she was 69 years old and passed away in 2012, only four years after diagnosis.
Having been supported by Alzheimer's Society during this time, Una wanted to give something back, and started volunteering.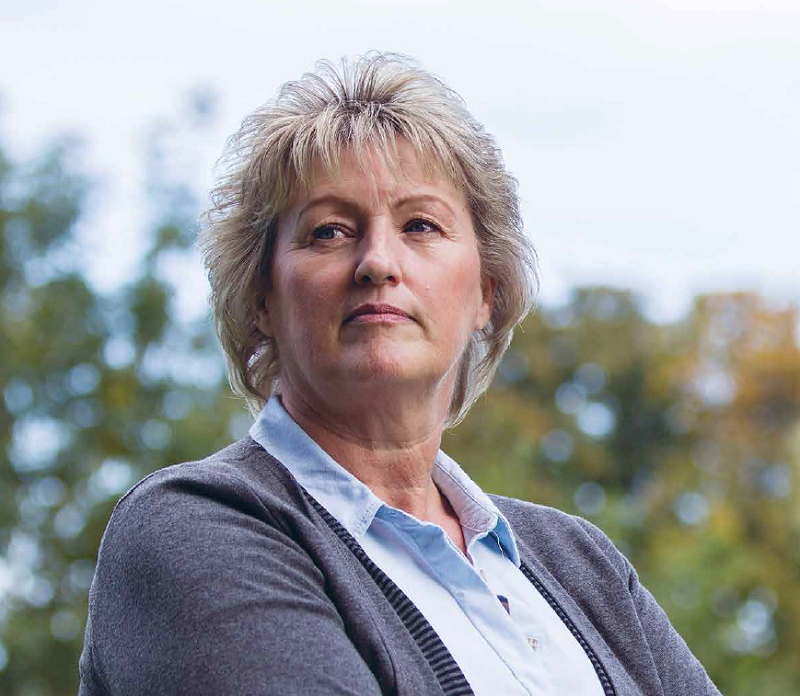 Una
Una – 'I have to admit I knew or heard very little about Alzheimer's until my Mum was diagnosed with dementia. My Dad relied heavily on the local support group and the support of other likeminded carers. I used to bring Mum to the local befriending groups which she enjoyed and it made her feel part of something where she would not be judged.'
'The first year of Mum's diagnosis the family held a fundraising quiz as we were aware money is greatly needed to find a cure for this dreadful disease. When Mum passed away I had a great need to do something for the charity, and instead of sitting thinking about it I needed to do something, and rang a local social worker to get details of who to contact.'
'All I knew was that with my personal experience I could try to make a difference to help someone else. I just got involved in a bit of everything, from making tea at the befriending groups to awareness stands to bucket collections. This was when I realised I couldn't do everything, but I could do something! So for the past five years I have been a member of the Down and Lisburn Fundraising Team and for the past year a volunteer befriender.'
'I am so proud of being a member of a team who all inspire me, who are my friends, and who are achieving great things to help people live better! I love what I do. I have gained friends, developed new skills, and have had an opportunity to 'give back', something I may not have done if this illness had not have affected my mother.'
'For me, volunteering gives me a sense of purpose, a sense of achievement and its great fun.'
'We need to enable people living with dementia be able to remain at home with support and to be a part of their community. We need to remove the stigma attached to the disease and all work together to make life better for people affected by dementia. Be positive, set goals and we can change things.'
'It has been an emotional journey for me and my family but we have seen great changes over the past 5 years, which can only be a good thing, but much more needs to be done and we will all play a part in helping to do so.'
There are lots of ways you can support us through volunteering. Visit our website to see all our current volunteering opportunities, and unite with us against dementia.