Alzheimer's Society has launched a new brand and website for people affected by dementia. Imogen Levy, Senior Digital Manager, looks at the process for redesigning the website and involving people affected by dementia at every stage.
With the launch of a new brand for the Society came an excellent opportunity to redevelop the website.
​
We gladly took on the challenge to design something that is truly useful and engaging for people affected by dementia. The one common thread with every web development project I have worked on is that you need to engage people who will be using the site. Including users in the design process means whatever you end up with will have been designed around what users want and need. This is so important.
Who are we creating a website for?
The first step in any website project is to get a greater understanding of your audience - the people using the website on a day to day basis. We conducted lots of research from surveys to workshops, both internally with staff and externally at focus groups across the UK.
From all the data gathered we developed a set of seven key personas that tell stories about what different users want, so that we can help meet their goals. We then developed a new website structure and a content audit to directly align the content on the website with the user goals identified in the personas.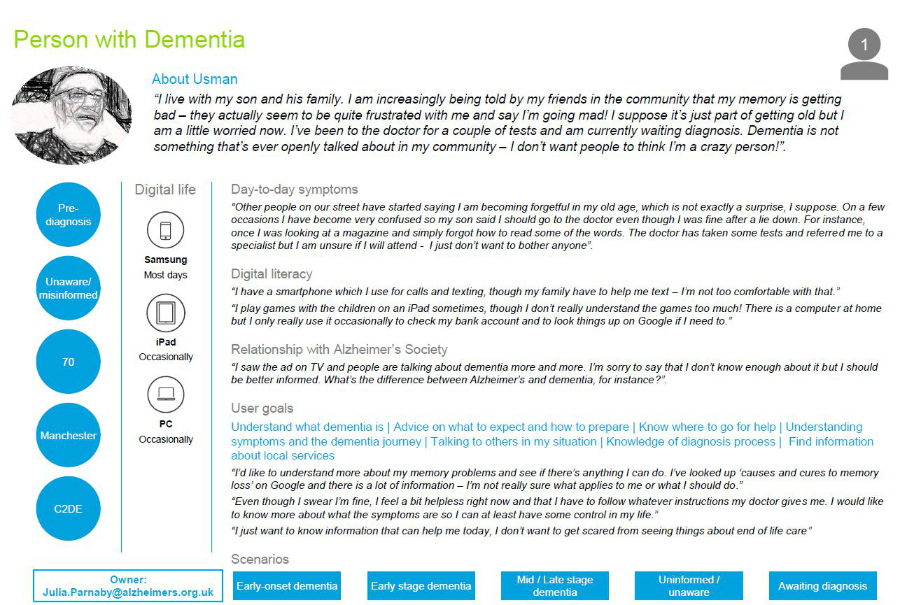 ​
How did people who are affected by dementia help redesign the site's structure?
We set a selection of tasks to user testers who are affected by dementia and match one of the personas. A website should provide an easy path of navigation through its content, so we asked our testers to find certain webpages and measured how easily they completed this. From here we continued to develop the final structure that is easiest to navigate.
With an agreed website structure we then started to mock up what our website pages would look like. With many devices now able to access the web it is also very important to consider how your pages will look on different screen sizes.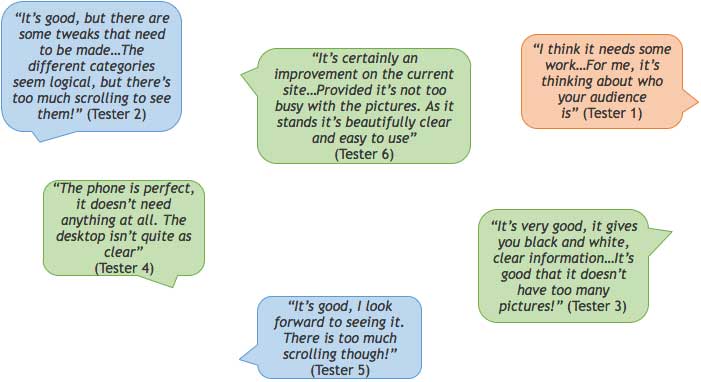 ​
Finishing touches
The next stage was to put all our research into practice and start applying colours, font and design elements to the page. A website design has to be both visually appealing and in this case adhere to our new brand.
Navigating websites can be problematic for a large number of people whether you have dementia or not; they should minimise the choice a user has to make, be easy and logical to navigate and help people get what they want as quickly as possible.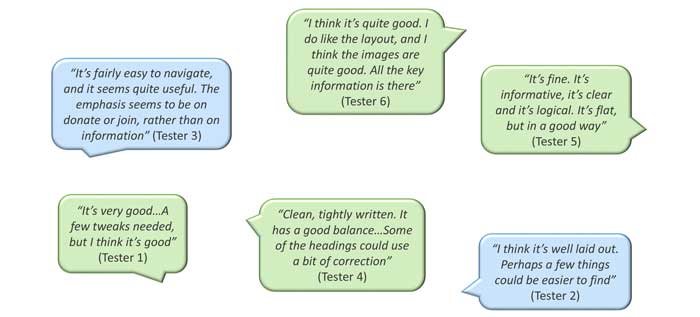 ​
Ready for launch
Various teams and individuals around the Society have worked hard with the Digital team to upload a finished website ready to go live in January.
We are confident that the new site meets our users' needs and is dementia friendly. But we welcome feedback! The new website is a continuous work in progress and we will be improving it and making changes all the time.
Take a look around and let us know what you think in the comments box below. If you're interested in taking part in future user testing, we'd love to hear from you – just email [email protected]