The first in a series of blog posts that look at caring for a loved one with dementia over Christmas, with tips from members of our Talking Point forum.
Christmas can be a wonderful time, but when you're caring for someone with dementia, it can also bring challenges and difficult feelings such as stress, exhaustion and loneliness.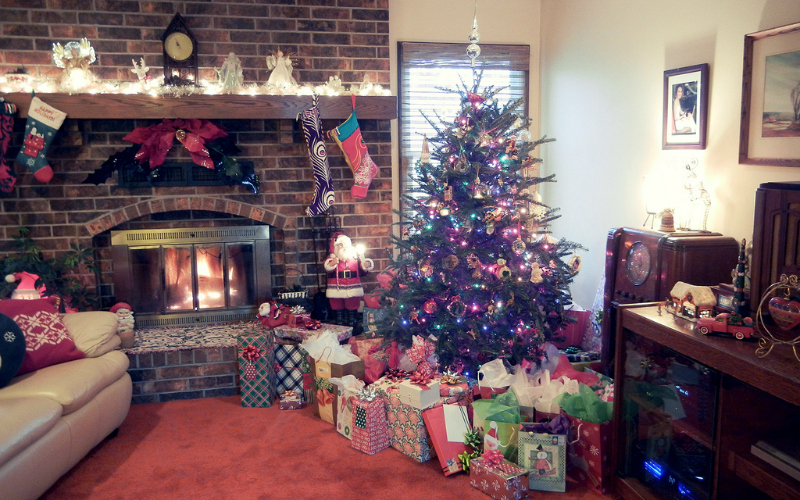 ​
Some of the common issues at Christmas include the person with dementia feeling overwhelmed if it's too busy or noisy, feeling self-conscious at a large dinner table, eating and drinking difficulties, and making sure that their practical and emotional needs are met throughout the day.
As a carer, having somewhere you can share your experiences with people who appreciate what you are going through is often helpful. It is also useful to hear about their stories and advice.
On Talking Point, our online support community, there are forums for people dealing with every stage of dementia. There is also a members' only area for people to discuss particularly sensitive topics.
Christmas caring tips
We invited our members to share their stories of caring for a loved one with dementia over Christmas. Here's what some of them said:
'Last Christmas, my mum struggled with too many visitors at once and their expectations of her. We suggested people staggered their visits, and explained that mum was not always able to open gifts or understand them. We kept things very simple and although we would still buy gifts we would introduce them to her environment slowly and without fuss … Enjoy your special times together.'
'My mum lives with me on a permanent basis. She loved Christmas when she was well and still loves it. Last year her grandchildren decorated her zimmer with flashing lights. We try to keep it as normal as possible, but remember it's only one day. Do what you are able to do within the restraints that you have.'
'Remember to schedule periods of rest in throughout the day. When my dad overdoes things, he gets tired and poorly the next day, so we try and keep things reasonably low key.'
'I think the main thing I would concentrate on is keeping your loved one in a quiet, calm atmosphere. If there tend to be a lot of you together, is there a quieter room they prefer to be in, or is possible to take it in turns to be with them while other family members are celebrating? Not so they miss out, but so they are dealing with only a couple of people at a time.'
For some people, it can be a relief to admit that they are feeling distressed or frustrated to those who have been there themselves. For others, it means they can ask specific questions about how to cope with a situation.
Not only can this reduce feelings of anxiety, it can also help carers to feel less alone in what they are going through.
Join our online community