Holly Edwards, 25, is a young carer looking after her father, William, who has dementia. Read about her experience coming to terms with the diagnosis.
Holly Edwards is 25 years-old and helps to look after her father, William, who is 89 and has dementia. After a long and difficult journey to diagnosis, Holly shares her experience as a young carer coming to terms with her father's condition.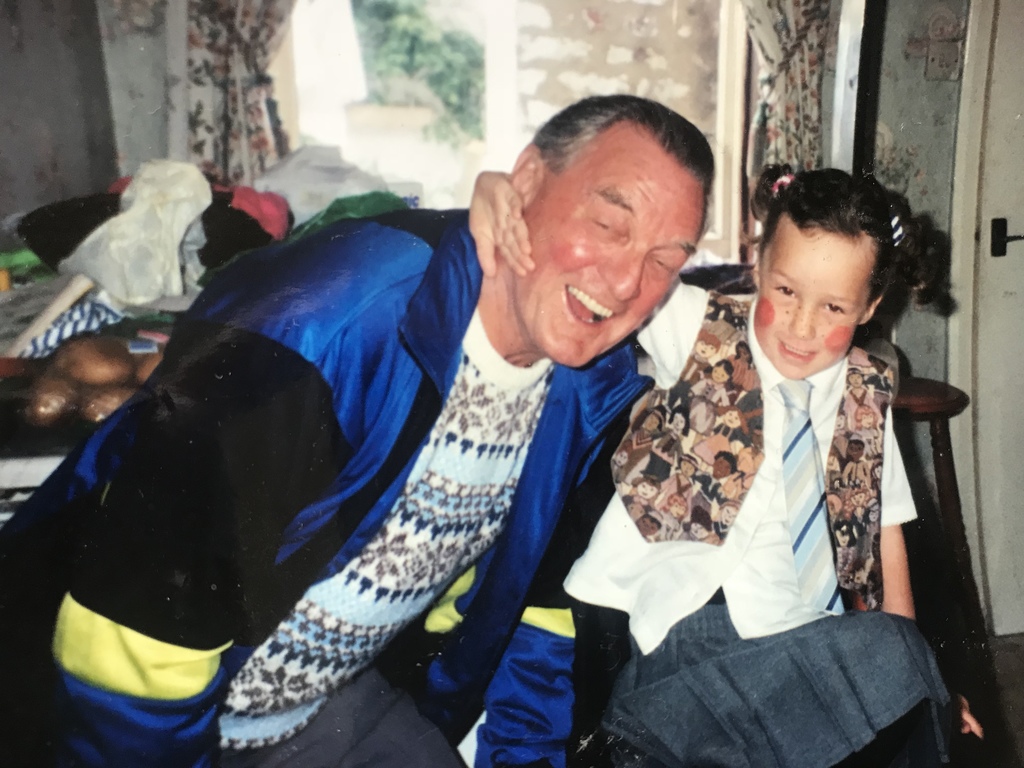 ​
A young Holly with her father, William
Holly's story
'When I was little people used to think my dad was my grandad. With the age gap, children at school would laugh and make jokes, but to me my dad was my world, my safety blanket.
'As I got older, I saw him get frail and weak. His hair went grey and I found myself care for him instead of the other way round.'
Holly became concerned when she noticed some changes in her father's behaviour:
'One day at work he turned up and asked what time it was. I told him the time but he couldn't understand what I meant.
'I noticed little things, like he was putting cereal in the freezer and losing things more frequently. I knew there was something wrong, so I made an appointment at the doctors.
'It broke my heart when he couldn't answer half the questions. This was my dad, who made me laugh and would dress my wounds when I fell. Now I was watching him getting tested for dementia.'
That appointment was the first of several tests that William would have. During this time, a heart condition was also discovered: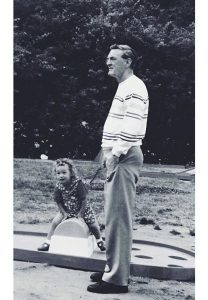 ​
William waited 7 months for his diagnosis
'After the first appointment we were sent for an ECG and a blood test. During the ECG test, I was called in by the nurse after 15 minutes and asked if he had history of irregular heart beats. She then went on to tell me that he had something called atrial fibrillation and would need to see the doctor straight away that day.
'When we saw the doctor that same day he got put on a medication. We had the blood test, then the next step was for someone to come out to the house to test him.'
William had a long wait until he received a dementia diagnosis:
'We were told it would be around 6-7 months for a diagnosis.
'In this time, I cut down my hours to help him and we also got carers in twice a day. One day, on my usual visit, I walked in and the smell of gas was overwhelming. I ran into the kitchen where he had turned the gas hob on – he couldn't understand what was wrong!
'Finally, in January we got our appointment for April. The time came around so quick.'
At last, William received a diagnosis. It was a difficult to hear, but Holly insists 'nothing has changed'.
'The wait in that waiting room was like no feeling I had felt before. Our name got called and we were sat down in the chairs you find in a hospital waiting room where they tell you bad news.
'The doctor went through his medical history and explained dementia as being one big 'cake' and that there are a lot of slices, 'the diagnoses''. Finally, the dreaded word – 'Alzheimer's'. My world came crumbling down and I couldn't help but think 'I'm only 25!'.
'Nothing has changed since the diagnoses, he is still my world, my safety blanket and my rock.'
Next steps