The government is proposing to make the Blue Badge guidance more inclusive of people with 'hidden disabilities', such as dementia. Share your experiences.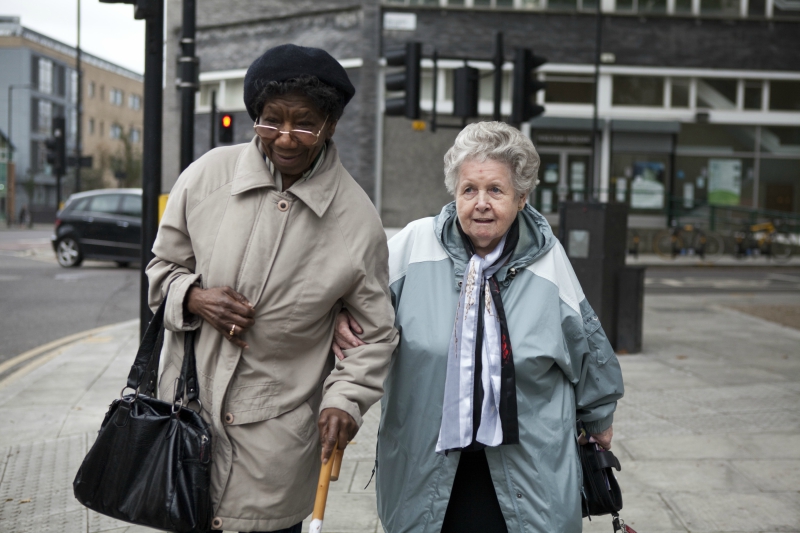 The government in England are consulting on the guidance for the Blue Badge scheme.
A Blue Badge enables a disabled driver or a badge-holding passenger or driver to park closer to their destination, if required. Badge holders have more choice in where to park their car. They can park without charge or time limits, and can use dedicated parking spaces on public streets and car parks.
Blue Badges are very important for maintaining independence. They can support people to stay in employment, socialise and be part of the community, allowing them to continue to do the things they enjoy.
How does this affect people with dementia?
Not everyone with a disability can get a Blue Badge. There are currently two ways a person can be eligible.
Without further assessment: This is an automatic process and applies if someone is eligible for certain benefits.
With further assessment: Assessments are carried out by local authorities. There is national guidance in place to assist them with this.
At the moment, in order to be considered for a Blue Badge, guidance states that someone must have 'very considerable difficulty in walking.' Although this does not specify whether the disability is physical or non-physical, it is often interpreted by Local Authorities as only applying to people who are physically unable to walk. This leads to some Local Authorities being unwilling to issue a Blue Badge if the condition does not manifest itself physically. An example of this would be if the person becomes anxious or has difficulties with perception and co-ordination.
As a result, people living with conditions such as dementia and autism often miss out on the vital support that having a Blue Badge can provide.
What is the government proposing?
The government is proposing to change the guidance. The aim is to make it more inclusive of people with 'hidden disabilities', including dementia. They are also proposing to allow a range of healthcare professionals - not just GPs - to undertake an assessment for Blue Badge suitability.
How you can have your say and make a difference
We think it is vital for the government to understand the issues currently facing people with dementia in getting a Blue Badge. We need to clarify what needs to change.
This is a very important opportunity to make your voice heard, so please do share your experiences. Details of the consultation questions and how to respond is available in a range of accessible formats.
If you would like to share your experiences with us as feedback, please email [email protected]