Read Hanna's dementia story about her grandmother's diagnosis, her involvement with Alzheimer's Society and why dementia shouldn't be a taboo.
Read about Hanna, who is one of the people supporting our new brand launch.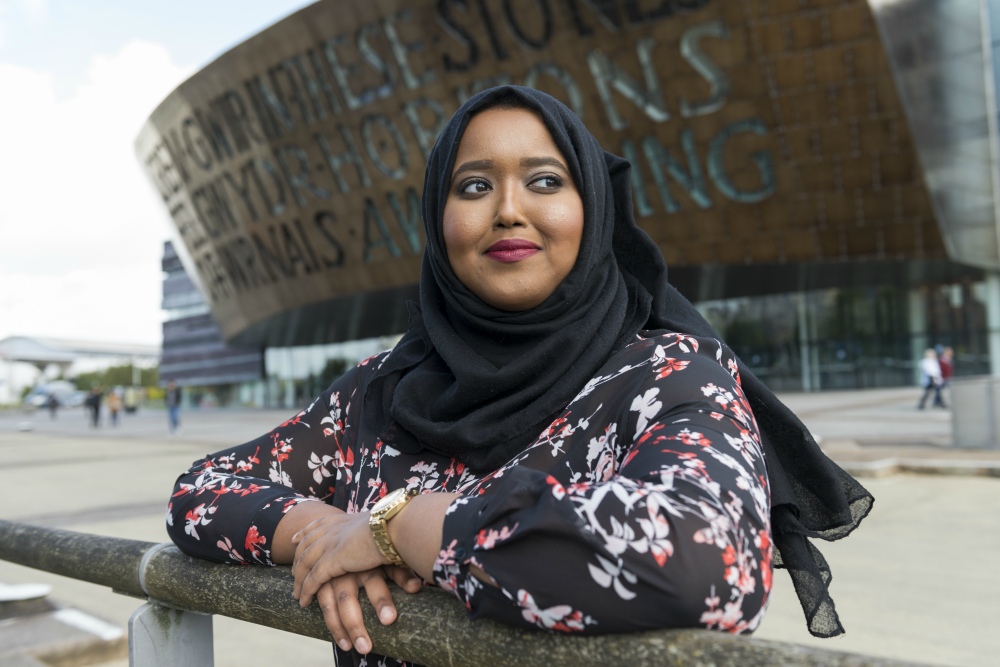 ​
Before my grandmother developed dementia, she was the most confident person that I have ever known. She was so understanding and really knew how to make me feel better after a hard day.
Every time I would visit her, she would rush to the door and greet me with lots of kisses and with lots of delicious homemade food that I could never finish. We would chat for hours to make up for lost time. We would take photos with each other to add to our family scrapbook. She was the best grandmother ever because she was always there for me.
Now, dementia has taken her away from me. Dementia has stripped her of the once courageous and fun-loving woman that she once was. It's heartbreaking to notice the decline in her abilities and speech.
A woman that used to be so talkative, can barely hold a conversation now, and a woman who used to be so independent, would need constant support to use the bathroom and climb up stairs.
Aside from all of that, I am so grateful that she is still with me and still smiling. She instantly lightens up my mood with her natural glow. I am so glad that she hasn't lost her motivation to continue in life.
She's a fighter and that's what I most admire about her.
Joining Alzheimer's Society
When I joined Alzheimer's Society Cymru, I wanted to make sure that people from all different communities are represented and heard.
I wanted to get involved in events aimed at people from different ethnic backgrouns, and promote them on social media.
When the opportunity came up to be part of the new brand, I thought I have to take part for people who come from my background.
There isn't a word for dementia in my language and it is a bit of a taboo topic, so I wanted to reassure people from all different types of backgrounds that the Society supports everyone, as dementia doesn't discriminate.
I am really grateful for the positive comments about my involvement in the new brand and I hope that it will help people understand that Alzheimer's Society supports everyone who are affected by dementia.