The General Election provides a unique opportunity for the future Government to unite and take decisive action to fix dementia care funding.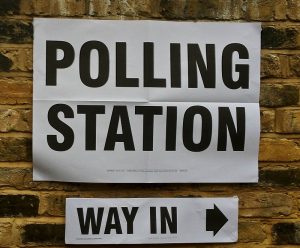 Last Tuesday the Prime Minister unexpectedly announced that a general election will be held on 8 June. As everyone goes to the polls just two years after they last cast their vote, parties will be competing for support from an electorate divided over Brexit.
However, Parties will also be debating how to fix the crisis in social care. Successive Governments have tried and failed to guarantee enough funding to social care and this has resulted in calls for change. It is widely acknowledged that the current system is untenable, with local authorities struggling to provide support while people are spending everything they have on care, and the General Election provides a unique opportunity for change in funding for dementia care.
The postcode lottery for dementia care
The success of the NHS means we are living longer. Millions of us need to be cared for as we get older, and even more so if someone has dementia. People with dementia largely rely on social care for support, which can be in the form of help at home or in care homes, and are increasingly faced with having to pay for this support themselves. This is due to the failure of successive governments to invest in social care funding, which has resulted in the system struggling to cope.
The social care crisis is unfair for everyone, but particularly for people affected by dementia. Where you live makes a big difference to the care you receive, where you go to get it, and whether – if you're eligible - your local council can afford to pay what's needed for it. For people who are considered eligible, local authorities are often no longer able to provide the care they need and so they are being forced to top up their own care. To make matters worse, many people with dementia are being forced to sell their homes, move miles away from their families, and use their savings to compensate when they aren't considered eligible.
In more deprived areas, demand for dementia care services far outstrips what councils can afford to provide, and many of the people who need care simply can't afford to top it up. At the same time, the cost to local authorities of outsourcing care services to private providers is increasing. While successive Governments have made various attempts to address these mounting pressures on the system by increasing funding, these have not been able to meet the needs of the struggling system and have not adequately relieved pressure on local authorities. As a consequence, people with dementia have continued to foot the bill for care that is often inadequate and not responsive to their needs.
Failure to fund dementia care
It's not hard to understand why councils might feel they are being short-changed. Local authorities are being forced to make difficult decisions about the future of social care services, resulting in stricter criteria to determine who gets care and the closure of services that many people rely on just to get by. Under the current system, there is significant variation in access to dementia care services depending on where people live and their ability to pay for their own care.
Whoever is elected in June must put forward a long-term solution that will ensure enough money is in the system. Only by increasing Central Government funding will people with dementia be able to access high-quality care when they need, regardless of where they live. Through adequate funding, local authorities would be able to uphold the rights of people with dementia while those affected would no longer face catastrophic costs in paying for care. Finally, by fixing dementia care funding, the future Government would enable local authorities to provide high quality and personalised support, thereby ensuring that people with dementia receive the same support as people with other conditions. The General Election provides a unique opportunity for the future Government to unite and take decisive action to fix dementia care funding once and for all - we urge them to seize this moment.
Do you think dementia care funding should be a priority for the next government? Why? Share your thoughts with us in the comments section below - Unite to fix dementia care where you live.