Gail's 92 year old mum Sadie May experienced pain and discomfort when getting dressed each day. To help solve this problem, Gail made a blouse that would make dressing much easier, while maintaining her mother's modesty.
My mum was married to my dad for 60 years. Together they had five children. My parents loved animals, and had five dogs over their many years of their marriage. My mum also loved bird watching and had many bird tables in her lovely garden.
My mum loved gardening, cooking, knitting and loved to watch Emmerdale, Strictly Come Dancing and I'm a Celebrity, Get Me Out of Here.
The whole family enjoyed playing card games, such as Pit, especially at Christmas time when the house would be filled with laughter.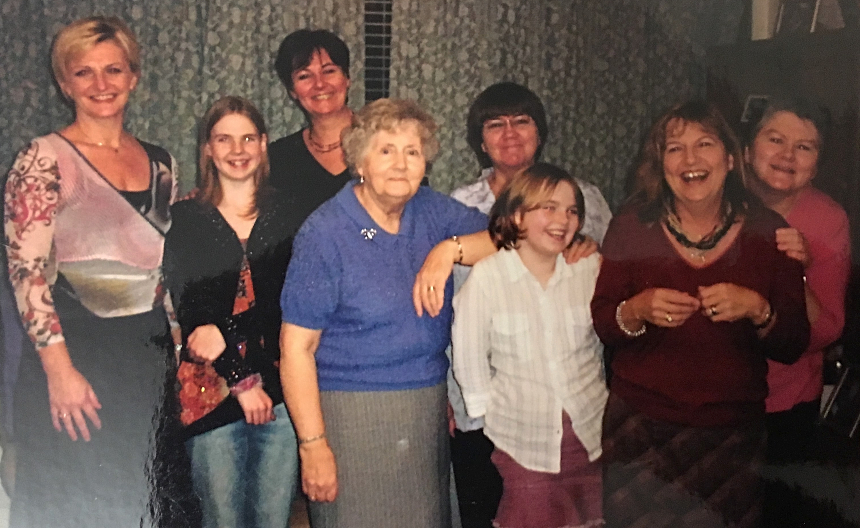 Losing my dad
For most of her life, my mum was mainly a housewife. In her sixties, she decided to take a part-time job working in a nursing home, using all her skills she collected over the years.
My dad was a precision engineer and sadly became ill with Parkinson's Disease, so my mum gave up her job to look after him.
As the disease progressed, he went into a nursing home and passed away about sixteen years ago.
It was a very difficult time for my mum as they had been married for such a long time. She had to adapt to being on her own.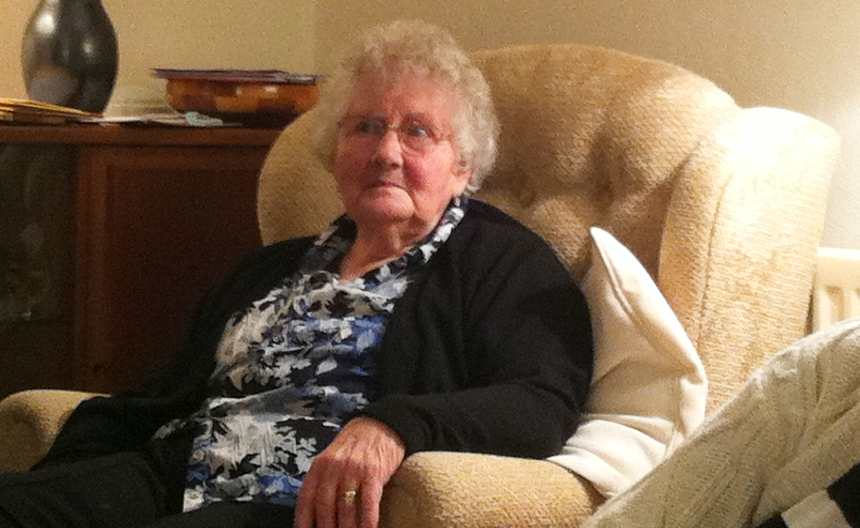 Living in residential care
Being very independent, she managed to care for herself with the help of one of my sisters who lived locally.
Unfortunately, at the age of 91, our mum had a fall. We found an excellent nursing home that my other sisters and myself visited to see her each day.
She was eventually diagnosed with vascular dementia. Luckily, she always remembered our names and who we were.
My mum always looked very smart and loved wearing floral blouses.
But over the months, the carers began to find it more difficult to dress mum as she was very stiff and eventually bed-bound.
I designed a blouse that overlapped at the back and secured with shoulder poppers rather than Velcro, as that can catch on other clothing.
The buttons on the front of the blouse were just there for show. There's no need to spend time buttoning and unbuttoning the blouse.
The carers found this to be extremely easy and quick to dress mum. It reduced the pain and stress mum encountered, and provided some dignity, which sadly appeared to be slowly disappearing.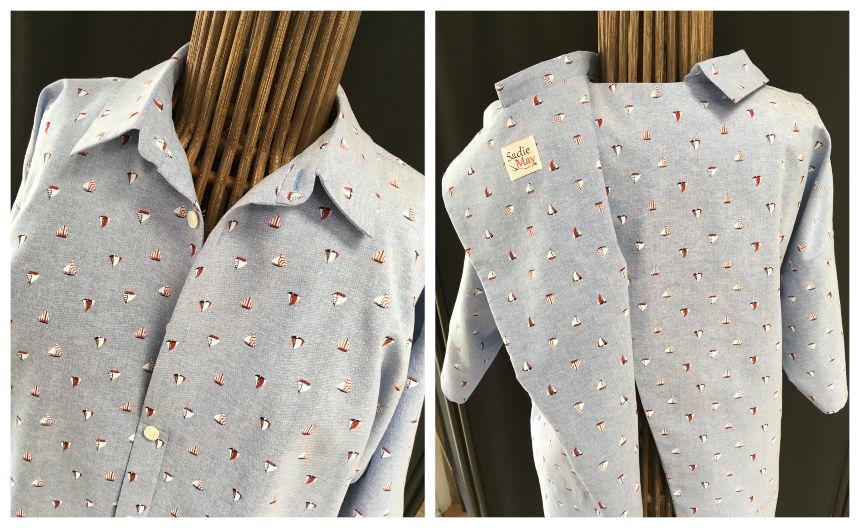 Designs for men and women
Since my mum's passing, I have researched and created other styles.
I feel my designs would benefit so many people experiencing the same problems as my mum.
I created a designer label in her name, Sadie May®. The range includes a plain 'V' neckline, a small stand collar and a shirt style collar that is suitable for men and women.
The blouses and shirts are made-to-order in 100% cotton or a Polyester/Cotton mix fabric, giving a fresh crisp look and would be an excellent present for those very special occasions when ideas seem to run out.
Read our information for carers, including tips for helping a person with dementia to dress and advice on how to make dressing a positive experience for them and for you.
Read advice