Alzheimer's Society Ambassador Keith Oliver, is at the UN Convention on the Rights of Persons with Disabilities (CRPD) to fly the flag for dementia rights.
This is an important week for disability rights.
Right now in Geneva, the United Nations (UN) Committee on the Convention on the Rights of Persons with Disabilities (CRPD) is hearing evidence about the experiences of people living with a disability in the UK.
Today, Alzheimer's Society Ambassador Keith Oliver, is there to fly the flag on behalf of everyone affected by dementia.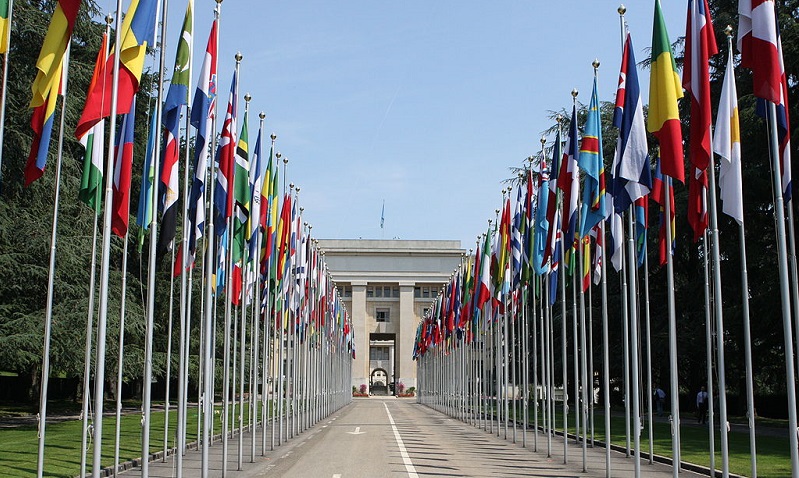 Talking about rights and dementia is essential. The new Dementia Statements, developed by Alzheimer's Society and people affected by dementia on behalf of the Dementia Action Alliance, reflect the things people with dementia have told us are essential to their quality of life.
Grounded in human rights law, they recognise that they shouldn't be treated differently because of a diagnosis. Putting rights at the heart of our policy and campaigning work is a key priority for us - and the CRPD investigation into the UK was an excellent opportunity to do this.
­What we did
At the start of June, we organised a workshop with representatives of the Dementia Policy Think Tank, Three Nations Dementia Working Group and Young Dementia Network to discuss the experiences of people affected by dementia in the UK.
The workshop gave people an opportunity to share things that had happened to them that showed their rights were not being met. The discussions covered a huge range of topics – employment, healthcare and welfare, to name a few, but what was clear was that across all of these areas, things just aren't good enough.
What we found
Stigma, prejudice, and lack of understanding about the condition as well as discrimination on multiple grounds including age and gender, compounds an existing postcode lottery of services for people affected by dementia.
The fact that dementia is felt to be a 'hidden disability', can make it harder for people to get the support they need, as the symptoms can sometimes be less obvious. One issue that came up time and again was the need for people working across all sectors to have an understanding of dementia to make sure that wherever people live they can remain a part of their community.
What now?
As a result of our workshop, we produced a report which we submitted to the UN as part of their investigation. The Dementia Policy Think Tank have also produced a report, and we hope that together these reports show the Committee how important it is for them to address dementia in their investigation.
The CRPD investigation has been a really significant opportunity for us to raise awareness of the rights of people with dementia and the need for action. In the next few months, the Committee will produce recommendations for the UK government on what they must do to protect disability rights in the UK, and we will make sure that people affected by dementia are part of this.
Unite against dementia - sign up to receive our campaign updates.