New drug solanezumab has failed to prove it can slow down the progression of Alzheimer's disease but we should not give up hope for beating dementia.
Following promising news last summer, there was a great deal of hope that a new drug called solanezumab would be the first to slow down the progression of Alzheimer's disease.
Today, results from a key clinical trial disappointingly showed that the drug didn't have any meaningful benefit for people living with the condition.
We don't have the full results yet, but we do know that people treated with the drug did not experience any significant change in cognitive decline compared to people given a placebo.

Jeremy Hughes, Chief Executive of Alzheimer's Society said:
Dementia is our leading cause of death, touching the lives of millions. There will be concern that investment in dementia research may drop as a result of another failure – neither families nor the NHS can afford for this to happen. We must and will redouble our efforts and investment into dementia research.'
More drugs in the pipeline
Despite this disappointing news we should not give up hope. There are a number of other drugs for Alzheimer's disease in development. Some of these drugs work in a similar way to solanezumab – they aim to reduce the number of toxic amyloid plaques in the brains of people with the disease. While solanezumab binds to the amyloid protein and clears it away, another drug called verubecestat aims to reduce the amount of amyloid being produced. Because each drug works slightly differently, one failure does not mean the other trials will also fail.
Over the last few years scientists have paid more attention to the role of a protein called tau which also tangles in the brains of people with the disease. Tau tangles can spread through the brain and this damage coincides with the worsening of dementia symptoms. Treatments to target tau may be a more promising approach, but drugs are only in the early stages of development so we don't expect to see these for at least five years.
Jeremy Hughes said:
Developing effective treatments is incredibly difficult. This is only one drug of several in the pipeline and they aim to tackle dementia in different ways, so we should not lose hope. Dementia can and will be beaten.'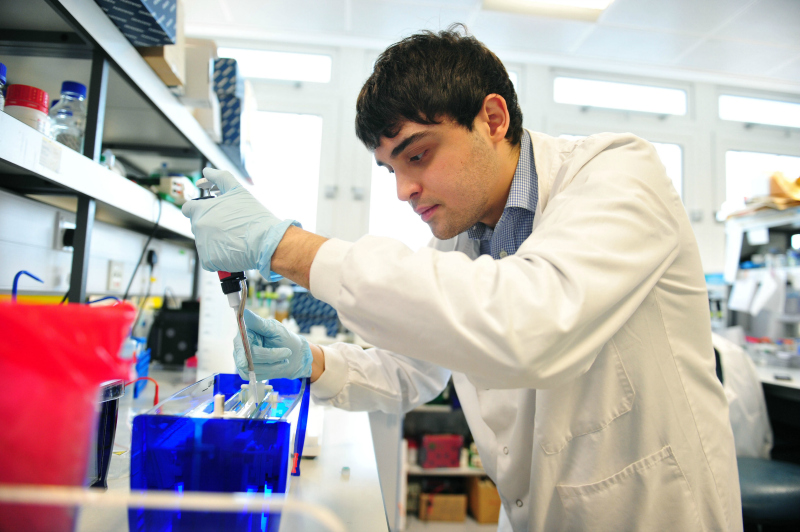 Essential investment
This negative trial is another example of how difficult it is to develop new drugs to treat Alzheimer's disease and other forms of dementia. Research into dementia lags behind other conditions, but our knowledge has greatly improved in recent years. We need to continue to build on this knowledge and expand our research capacity to find new and more effective ways to tackle dementia.
Our £50 million contribution to the UK's first dedicated Dementia Research Institute will transform the landscape of dementia research. Attracting the best and brightest scientists to work together in this institute will deliver new ideas into the pipeline and give us hope for finding tomorrow's treatments.
Donate to our dementia research today