Hayley Parker, Day Centre Manager in Torfaen, Wales, describes what fun people with dementia can expect to have during a visit to the Day Centre.
At the Day Centre Torfaen, every day is different!
Members of staff help to provide a stimulating environment for people with dementia by developing personal relationships with them. They listen to service users and respect their choices and preferences, in order to integrate their choices into the day centre as much as possible.
Activities range from games to music, arts and crafts - and service users are always encouraged, but never forced.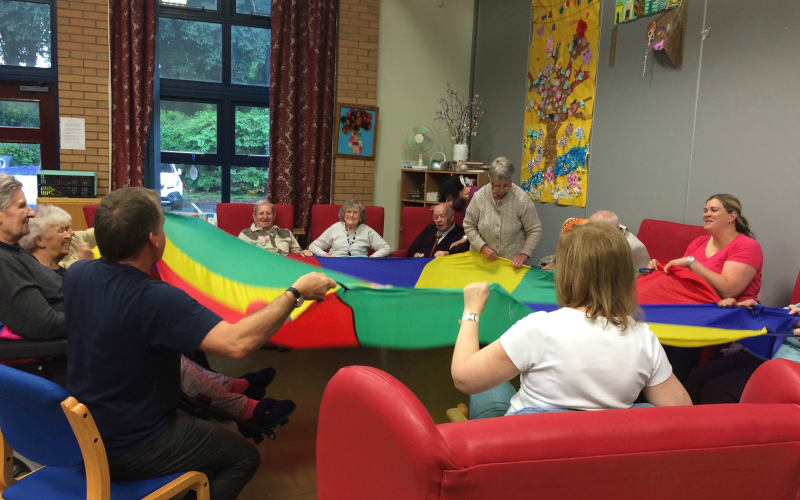 ​
Members of staff try to keep abreast of special events, iconic days and important times of the year, and provide activities to reflect and celebrate these days.
Recent activities have focused on the Olympic Games and the Queen's birthday. Service users designed a medal board and made medals every day after reading the paper, so they could identify how many more medals were needed to be posted on the board. Luckily for us, Team GB did even better than we thought so service users needed to make more medals!
Through discussions about the Olympics, staff discovered that almost every service user enjoyed watching and celebrating iconic wins and losses - even if one service user decided that the Olympics weren't as good as a "good old fashioned game of rugby!"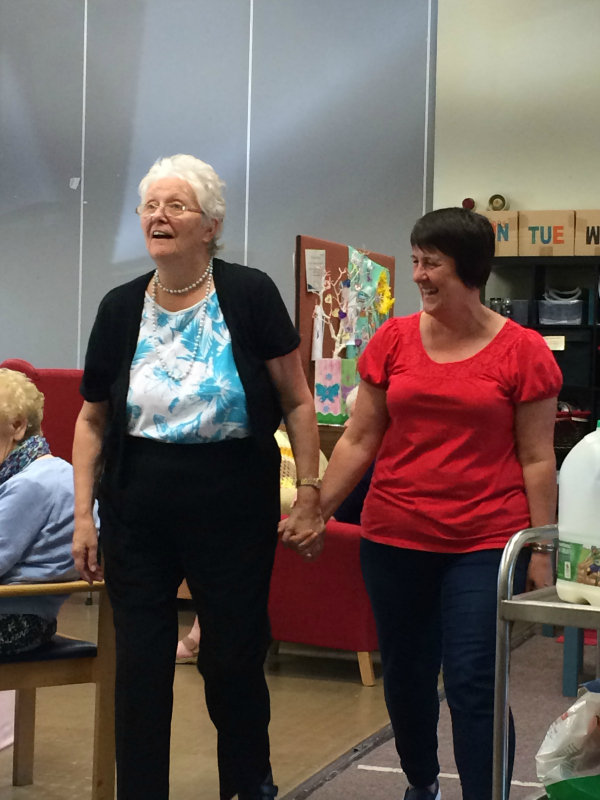 ​
The Queen's birthday was celebrated over a number of days at the day centre, allowing every service user to celebrate. Staff held afternoon tea parties using cakes made by service users, created flags and bunting to decorate the room, made birthday cards and made a picture to be hung on the wall in the day centre.
Staff also used the occasion as the basis for a reminiscence session, asking service users things like: "How did you celebrate the Queen's previous birthdays?" or "What were your street parties like?"
One service user, Mary, told us:
'I like doing things here. We don't have to do things if we don't want to, but it's nice to be able to go and do this if we wanted to.'