Hear from some previous winners of the Dementia Friendly Awards about what they did to achieve their award in 2016.
Every day we hear examples of people with dementia, carers, volunteers, professionals and fundraisers who've made a real difference to the lives of people affected by dementia.
Our Dementia Friendly Awards unite communities and individuals across the UK to recognise, celebrate and promote the inspirational achievements of those making a real difference.
Hear from some of last year's winners about what they did to achieve their award in 2016.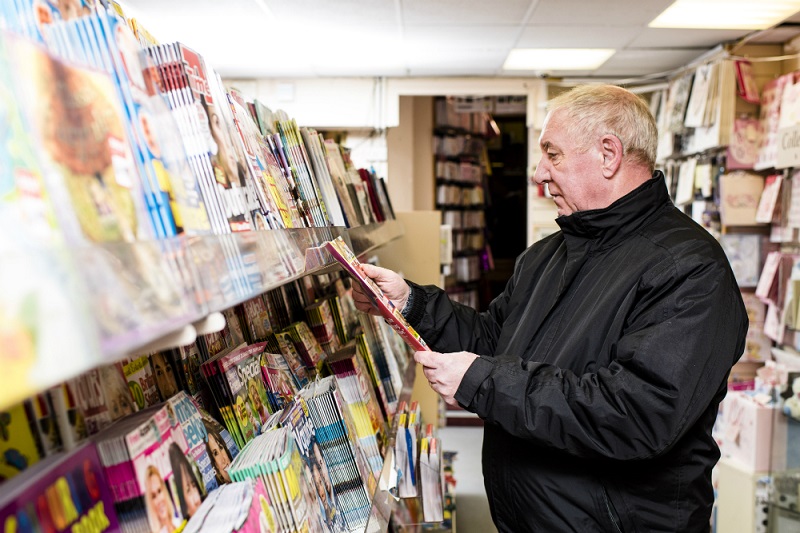 Dementia-friendly dentistry
A review of dental services for people living with dementia in Merseyside highlighted a number of concerns. One carer said:
'I have my mum living with me and she has Alzheimer's. I have to say I have probably given up going to the dentist because I just think it was so much hassle for mum and wondered whether it was worth it.'
The Dementia Friendly Dentistry Programme partnership was launched in November 2015 and produced a Toolkit, which has now been distributed to all 360 NHS dental practices across Cheshire and Merseyside.
The Toolkit includes sections on understanding dementia and managing consent, developing a dementia-friendly dental practice and tips for effective communication with a person who has dementia.
The partnership won Dementia Friendly Partnership of the Year at the 2016 Awards. Jean Rogers, Senior Commissioning Manager at NHS England (Cheshire and Merseyside) Dementia Friendly Dentistry Programme says 'we were surprised to win as we were in awe of other people's entries. We're really pleased though and grateful for this opportunity to share our work with others.'
Dementia-friendly shopping
East of England Co-op won the 2016 Award for (Large) Dementia Friendly Organisation of the Year. They have pledged to become the leading dementia-friendly retailer in the region.
Community Engagement Manager Sharon Harkin says:
'We were inspired to take action after an Alzheimer's Society survey said 23% of people had stopped shopping after a dementia diagnosis even though it was an activity they enjoyed and wanted to carry on with. We wanted to make a difference so people felt more confident about shopping so they can remain active members of their community for as long as possible.'
Shopping in their Shoes is an experiential learning challenge where staff can experience what shopping with dementia may be like with the use of ageing suits. This was filmed and used for e-learning so colleagues could hear first-hand experience from peers.
They are also planning their first dementia-friendly flagship store, including the introduction of an orientation point, improved signage, how to get to and from the toilet, in-store seating, removing the pound from the trolley, replacing black door mats, free home delivery and a help button worn by shoppers.
Do you know someone who's helping to create dementia-friendly communities and deserves recognition? Visit our Dementia Friendly Awards page to nominate them.