Read about all of the nominees in our Inspiring Individual category in the Dementia Friendly Awards 2016 at Alzheimer's Society.
This is the seventh post in a regular blog series in the lead up to the 2016 Awards ceremony on 30 November.
This award is for an individual who has made an inspiring contribution to the lives of those affected by dementia. This could be a person living with dementia, a public figure, community leader, campaigner, fundraiser or change maker.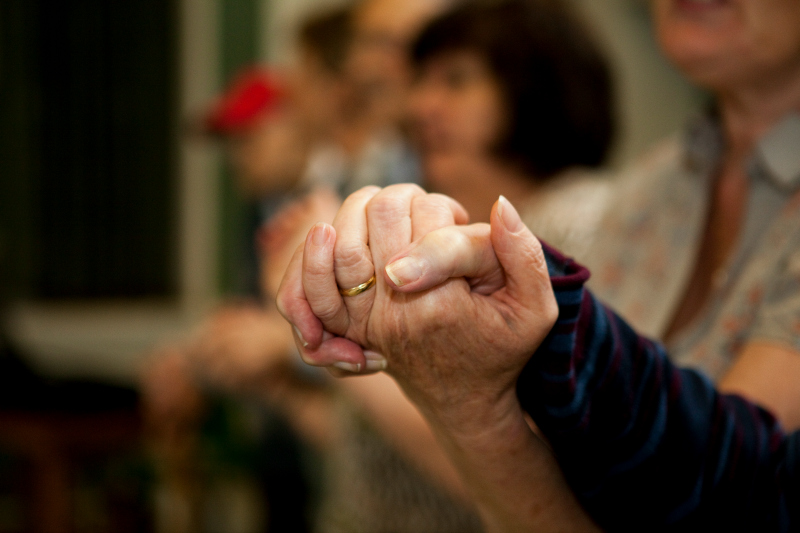 ​
Ernest Malt
Ernie approached Alzheimer's Society with a desire to set up a Dementia Cafe within his local community following his own diagnosis of mixed dementia. Despite taking the diagnosis hard initially, Ernie has shown that arming yourself with knowledge can help you conquer your fears and face them head on.
Ernie secured funding in his own right to be able to run the cafe for at least one year. He also organised other fundraising opportunities to support the cafe and the development of a sensory garden within the church grounds where the cafe is held.
Ernie wanted to incorporate the Dementia Cafe within a dementia-friendly Evenwood. He recognised the importance of providing not just one safe place within the community where people living with dementia could go, but to make every place safe. To gauge the support of the local community Ernie arranged a Dementia Friends session for the people wanting to volunteer for the Dementia Cafe. Following on from this, Pastor Sandy and the Parish Clerk are involved in setting up Evenwood as a dementia-friendly community, inspired by Ernie's efforts.
Ernie is now involved in the County Durham DAA and immediately played an active role in auditing the Virgin Trains East Coast (VTEC) Dementia Environment Audit tool they want to use for all train stations. He was also the face of a campaign involving newspapers, radio and TV interviews to promote the Safe and Wellbeing programme for Durham and Darlington Fire and Rescue.
Hannah Davies
Hannah has been nominated for going above and beyond the remit of her role to provide an exceptional service for people affected by dementia, and undertaking all work on a voluntary basis, whilst caring for her mother, demonstrating an unstinting commitment to those affected by dementia.
She has been instrumental in setting up countless projects, including:
The first DF Forum in Swansea. She was a diligent lobbyist in establishment of funding for the delivery of Dementia Friends Sessions in Wales.
Voluntarily providing personal assistance, sharing experience and encouragement to colleagues in other regions of Wales, in their quest to become Dementia Friendly Communities
Supporting people with dementia to remain included in their local communities.
Rolling out DF sessions to First Cymru Bus Company for all their drivers, and to South Wales Police, assisting with their Keep Safe Cymru Cards, based on the Herbert Protocol.
Working with DVLA staff to review policies and practices, also signposting help for employees acting as carers.
Bringing the Admiral Nurse pilot to South Wales
Tailored awareness delivery sessions in schools; set up and managed a competition with local schools to design a logo to represent the support for people affected by dementia; logo adopted by all ambulances, used on publicity, on website and car/shop window stickers by supporters throughout Swansea area.
Hannah is the 'go-to' media representative for all matters dementia in Swansea. She has also instigated a weekly column for the SW Evening Post, using personal experiences of caring for her mother to great effect, giving insight into the role of a carer, providing practical information and assistance to those needing help and support.
Gary Whiting
Prior to being diagnosed with dementia, Gary worked with people with learning disabilities and always had an interest in helping others. Gary has worked with other people with dementia to help them to understand that they can live well and also helps professionals to understand some of his daily struggles and frustrations.
Gary has a public profile and has worked tirelessly with local and national media, including TV channels, radio and newspapers as an inspiring spokesperson for people living with dementia.
As well as working to make London a dementia-friendly city, Gary (who lives in Sutton in South London) has the ambition to make his home-town of Carshalton dementia friendly. For several years he has organised a street party in his local area, where he invites neighbours as well as local businesses to attend. Money from fundraising at these events goes towards supporting dementia research and he has had two different Members of Parliament attend his street parties.
Gary has been involved with the South London Health Innovation Network (the Academic Health Science Network for South London) since the launch of its dementia theme in February 2014, where him he and his wife Jackie spoke to a room of over 100 health and social care professionals South London stakeholders about what it's like to live with dementia and to help this group to set priorities for their work plan.
Gary's enthusiasm and general positivity is in itself inspiring. He is always happy to get involved and articulates the realities of living with dementia, where others aren't able to. Gary receives a tremendous amount of support from his wife Jackie who encourages him to remain active, independent and involved in such a variety of activities. Gary's achievements are a credit to both him and Jackie.