The nominees for the 2016 Alzheimer's Society Dementia Friendly Awards include some of the most dementia friendly organisations in the UK.
This is the sixth post in a regular blog series in the lead up to the Awards ceremony on 30 November. In this post, read about some of the most dementia-friendly organisations in the UK.
This award goes to businesses or organisations who have successfully integrated a dementia-friendly approach to support staff or customers who are affected by dementia.
There are three awards in this category, with three shortlisted finalists per award:
Health and Social Care - Hospitals, Primary Care, Social Care
Private and public sector - Small & medium
Private and public sector - Large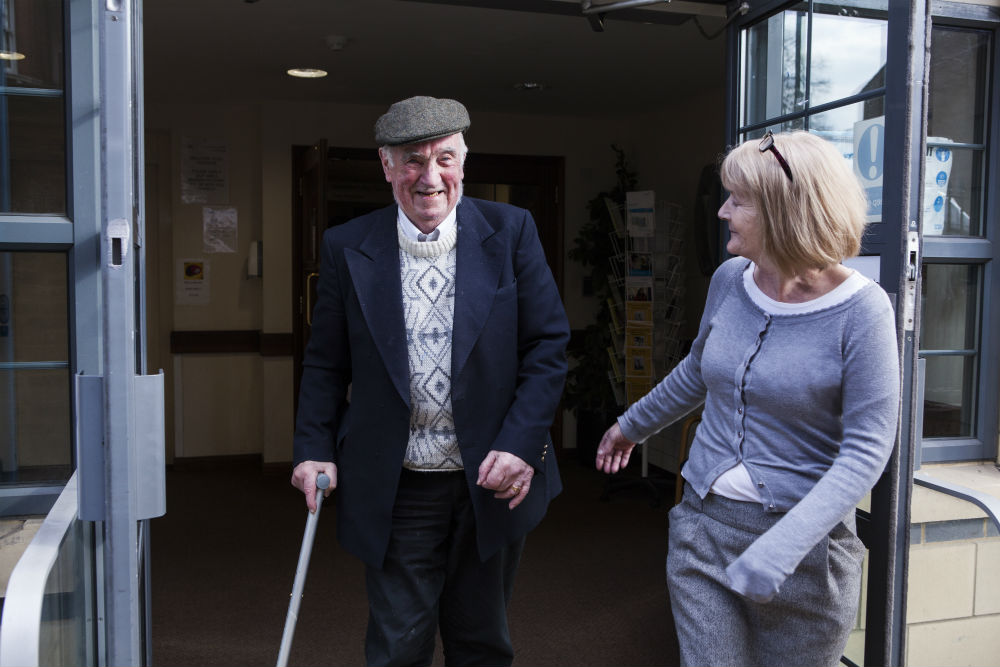 Health and Social Care - Hospitals, Primary Care, Social Care
Epsom and St Helier University Hospitals NHS Trust
There have been significant changes to the ward environment with the creation of a garden reminiscence area at the end of the ward, the installing of a digital aquarium and painting the different areas of the ward to create a green room, yellow rooms and a blue room instead of numbered bays.
Patients are encouraged to join in therapeutic activities, including music therapy, arts and crafts, bingo and dominoes. The hospital has signed up to John's Campaign where carers of people with dementia are given the right to visit their loved one outside of normal visiting hours and we have created a carers passport that entitles carers to discounts for parking and the canteen and the right to have tea/coffee during the ward tea rounds.
Patients come together for lunch club and have their meals at a fold out dining table with a tablecloth in the middle of the bay. We have also introduced a daily posh afternoon tea, served on china cups and saucers, and a fish and chip Friday.
Bradford District Care Trust Community Dental Service
The ambition of the dental service is to ensure that patients and carers accessing the service have the best possible experience and that oral health is still a priority to patient living with dementia.
Bradford have introduced a dental passport which is designed to collate relevant information in both pictorial and written format detailing the patient's needs and what matters to them. It is designed so that the patient/ carer can bring it to dental visits; preventing the patient / carer having to answer multiple questions.
They have assessed our dental clinics with the Kings Fund Environment assessment tool. We want to ensure that the environment we treat patients living with dementia is calm, supportive and conducive to providing effect clinical care.
The Welsh Ambulance Services NHS Trust
We have been working closely with Dementia Friends, the Acute Clinical Team (ACT) and Lions International to establish two areas of work to support the Dementia Supportive Community initiative.
Firstly distributing a 'Message in a bottle' containing a 'This is Me' document when attending patients who have been diagnosed with dementia. This consists of a form, completed by the patient, which details such information as name, address, emergency contact details, date of birth, allergies, medications etc. and is aimed at the Emergency Services. The form is contained in a plastic bottle which is placed in the patient's refrigerator and a sticker is placed on the inside of the main house door to highlight to the Emergency Services that the patient has a MIAB pot.
Secondly WAST began a referral pathway pilot for paramedics who, when attending a patient, identify signs of cognitive impairment. Even if the signs are not apparent at the time, very often a family member or a carer may raise a concern about the patient's short-term memory and/or behaviours and this too would act as a trigger for the paramedic to consider referral.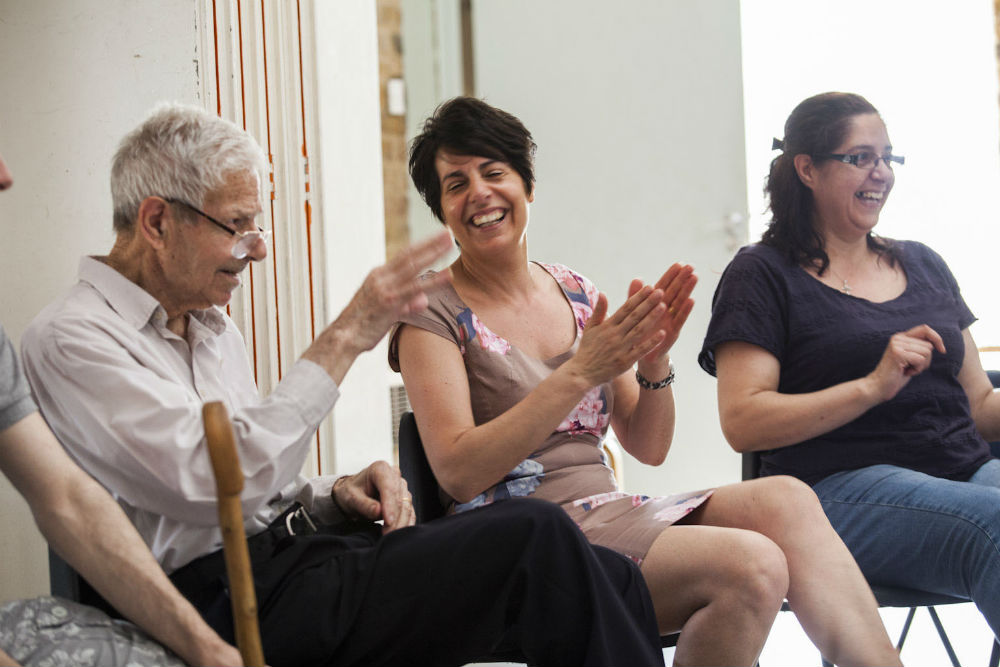 Private and Public Sector - Small & Medium
Marylebone Cricket Club
MCC are working towards Lord's becoming a Dementia Friendly cricket ground in order to welcome people living with dementia, their carers and families to the ground on a regular basis. In partnership with Sporting Memories Network they trained staff and MCC Members who were interested in volunteering at cricket-themed reminiscence sessions. Members and staff plan and deliver each session, with a different theme each month.
Each year they host a Memories Match to raise awareness of dementia and provide a positive match-day experience for people living with dementia and the elderly. This year they provided 500 free tickets to the Middlesex v. Somerset County Championship match.
They engaged a gentleman living with dementia and his son to act as mystery shoppers during an international match at Lord's. Following their feedback, Lord's developed innovative match day packs for visitors that are living with dementia. The packs contain basic information about Lord's and a dementia-friendly ground map, including a place to store tickets and also space for a carer's contact information.
Theatre by the Lake
Theatre by the Lake's 'Living well with dementia' programme was created in response to audience feedback and local demand. The programme gives those who are living in the community, and crucially their families and careers, the opportunity to access the arts in a way that suits their individual needs.
'Setting the Scene' creative sessions are the theatre's homegrown offer. Creative practitioners developed a model which runs weekly, with sessions enabling people to share, create and connect. Sessions are a simple blend of drama exercises, singing, music and movements, storytelling, crafts and conversation. Designed for participants and careers to enjoy together, weekly activities are built around a theme and adapted to suit all abilities.
Each session is unique and tailored to give each individual the chance to be involved as much or as little as they like. The sessions have been running for nearly two years now, and are fully funded through to next March. Carers have reported that they find the sessions very helpful, giving them the chance to share activities in a friendly environment, offering peer support, with the focus on what people can do and not what they have lost.
Bournemouth Symphony Orchestra
BSO aimed to become one of the first Dementia Friendly Orchestras in the UK and develop best practice within the music sector. They reviewed existing national and international projects and met with a number of key stakeholder to get ideas.
Achievements so far include:
The BSO is now officially a dementia-friendly organisation
Dementia awareness training carried out for all BSO & Lighthouse employees and regular Dementia Friendly concerts and events in Poole.
BSO teams are discussing dementia and how to become more accessible.
A Teatime Trio Concert has been designed specifically for people living with dementia. The music will be played by a trio and structured so that people can meet each other over tea and cake, listen to some gentle music and then have further time to talk to each other including the musicians. Cards with interesting facts regarding the music and the musicians will be on table to aid conversation and for people to take home.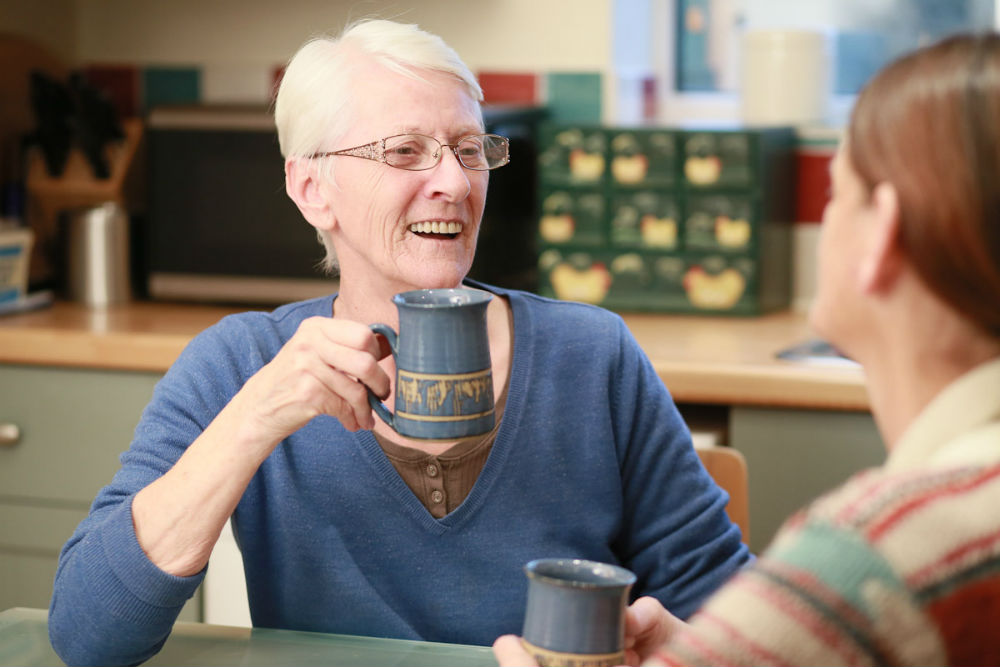 Private and Public Sector - Large
Co. Durham and Darlington Fire and Rescue Service
As a Service, CDDFRS access approximately 18, 000 homes annually to offer fire safety advice. In February 2016 a 'Safe and Wellbeing Visit' was introduced, focusing on fire safety and the health of residents. The Service speaks to residents about any signs of dementia. If signs are prevalent, and with consent, a referral will be generated informing Alzheimer's Society.
The Service also has equipment that can be given to those living with dementia under a separate process, 'Safer Homes', to reduce the risk of a house fire. This has recently invested in movement-operated nightlights, kitchen timers and socket guards to complement existing items offered including fire retardant bedding and nightwear. Combining a Safe and Wellbeing Visit and Safer Homes, CDDFRS keeps residents independent within their home, offers referral pathways to receive support, ensures personalisation and works closely with Alzheimer's Society to deliver such help.
East of England Co-op
As a community retailer, East of England Co-op feel it's important to support local people to retain their independence and feel part of their community for as long as possible. They have pledged to become the leading dementia friendly retailer in the region.
Shopping in their Shoes is an experiential learning challenge taking place in-store. Colleagues experienced what shopping with dementia may be like (physical and psychological challenges) with the use of ageing suits. This was filmed to form part of the e-learning so colleagues could hear first-hand experience from peers.
They are currently planning their first dementia friendly flagship store, including the introduction of an orientation point, improved signage, how to get to and from the toilet, in-store seating, removing the pound from the trolley, replacing black door mats and pilot registered shopping to include free home delivery and a help button worn by shoppers.
City Of Wolverhampton Council
The Council Cabinet were the first in the country to become dementia friends. Wolverhampton now has over 6000 Dementia Friends.
The council commissioned Alzheimer's Society to facilitate six Dementia Cafes held at carefully selected venues throughout the city. These include two specialist Cafes, one for people who speak Asian languages and one for the Black African/Caribbean community.
During Dementia Awareness Week 2016 the council led a series of events across the city. Pupils from Moreton Community School opened the week and performed a Dance for Dementia. The You Tube video collage of the event reached over 13,000 views by staff and general public with positive feedback posted on Facebook.
A Vintage Tea Party took place in the Mayoral Suite hosted by the Mayor Councillor Barry Findlay. Over 70 people with dementia and their carers attended the tea party as well as having the opportunity to meet other people with similar experiences of dementia.
A series of Smart Posters were unveiled at the tea dance. The posters were developed by the University of Wolverhampton's IT Futures team following a successful bid to the Public Health Transformational fund by the university and the City of Wolverhampton Council.