Learn about the finalists for the Dementia Friendly Awards 2016, leading up to the Awards ceremony on 30 November.
The Dementia Partnership of the Year Award goes to an organisation, group or individuals that have successfully developed integrated dementia care and/or support services in partnership, working together to make an a difference and to improve the lives of people affected by dementia.
Royal Albert Memorial Museum & Art Gallery (RAMM)
The partnership between the Royal Albert Memorial Museum & Art Gallery (RAMM) and Devon Partnership NHS Trust's Franklyn Hospital has enhanced knowledge of both organisations' staff and generated new activities for people with dementia.
RAMM offers three types of dementia-friendly activity, rotating monthly:
Behind-the-scenes object-handling
Art-making sessions inspired by the museum
Relaxed dementia-friendly tours
Museum objects spark conversations which allow people with dementia to connect to each other, to carers and to the wider world, across time and geography. It is an opportunity for discovery, without pressure to retrieve memories or find correct answers. People share stories, perspectives and information, listen to and appreciate each other's responses. The museum offers illustrated information sheets to take home, encouraging conversation after the visit. The husband of a woman with dementia says:
'There is so little out there for us, this is wonderful. We'll talk about this for a long time.'
NHS England (Cheshire and Merseyside) Dementia Friendly Dentistry Programme
A review of dental service provision for people living with dementia in Merseyside undertaken in 2014-15, highlighted a number of concerns about existing provision. For example:
'I have my mum living with me and she has Alzheimer's. I have to say I have probably given up going to the dentist because I just think it was so much hassle for mum and wondered whether it was worth it.'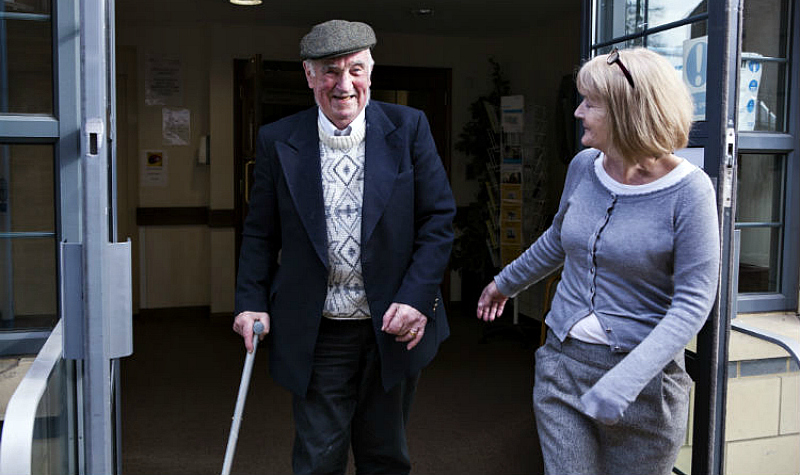 Dementia Friendly Dentistry was consequently identified as a priority for the NHS England (Cheshire and Merseyside) Commissioners and Local Dental Network, and the Dementia Friendly Dentistry Programme partnership was launched in November 2015.
The Programme Partnership brought together the skills and experience of a wide range of colleagues to produce a Dementia Friendly Dentistry toolkit, which was published in May 2016 and has now been distributed to all 360 NHS dental practices across Cheshire and Merseyside.
This is an easy to follow toolkit for all the dental team and aims to support them in developing more dementia-friendly practice environments.
The Toolkit includes sections on:
Understanding dementia
Developing a dementia friendly dental practice environment and appointment systems
Effective communication and helpful tips
Clinical care guidance
Clinical case studies focussed on caring for patients at all stages of dementia
Understanding capacity and managing consent
One dentist said:
'The toolkit and the study sessions have made me more aware of the problems patients with dementia face. Really made me think.'
Dementia Associates at the Salford Institute for Dementia
The partnership between Dementia Associates and the staff of the Salford Institute for Dementia means that people with dementia have the opportunity to be included in their local communities by contributing to research, engagement and education activities at their local university.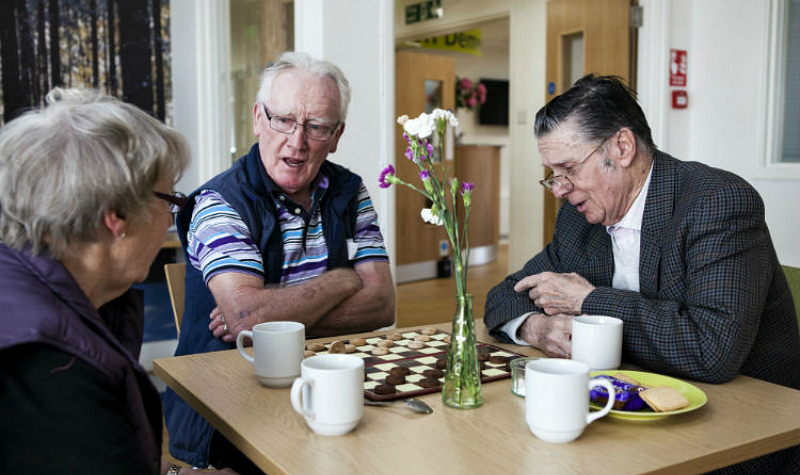 This year the Dementia Associates held their own conference, The Good Life Festival.
This event was designed by people living with dementia and their carers. Sessions included dementia-friendly swimming, friendship groups and dancing. Another activity was an opportunity to visit the Salford art gallery and museum and have a personalised tour of a new exhibition.
The Dementia Associates presented their own journey of living with dementia in small workshops. The Dementia Associates have also contributed to the planning, implementation and evaluation of projects including:
A dementia-friendly housing project
Creation of games for people with dementia and carers
Looking at new ways of using technology whilst living at home with dementia
Creation of a new hub for the Institute for Dementia
The experience of being a Dementia Associate is exemplified here by words from some of the Dementia Associates:
'Being involved with the Institute has given me a purpose and a sense of belonging. I've never been involved in anything like this before. Never planned an event and I'm really proud to think that I helped achieve that.'