Our diarists prove that you can live well with dementia in their inspiring posts about meeting royalty, winning awards and small acts of kindness,
You can live well with dementia following a diagnosis. Our ambassadors prove this with their inspiring entries on the Dementia Diaries platform. We have already explored how this project helps the diarists and their thoughts on public perception of dementia. This post looks at how they continue to live well, by meeting royalty, attending award ceremonies and appreciating simple acts of kindness…
Joy Watson on meeting royalty!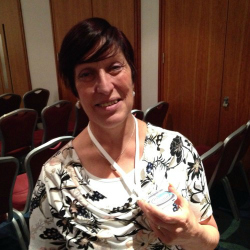 ​
'Well never in a million years did I think I would be chatting to a princess and no, not Elsa from Frozen. This was a real princess who I meet at the Queen's birthday celebration.
I was introduced to Princess Eugenie among others. And this was where I wish I had read up on protocol, but her lady in waiting was so very helpful. Perhaps my "I have Alzheimer's please be patient" badge helped. See my badge doesn't just come in handy when queueing at the supermarket, it helps when in the presence of royalty too.
I must say the princess was a lovely, lovely lady. I've been in the caring profession long enough to know when someone is really listening and the Princess gave me her undivided attention.
So often people living with dementia are brushed aside. People, for whatever reason, want to move on quickly but not on this occasion. The Princess was delightful.'
Read and listen to Joy's full entry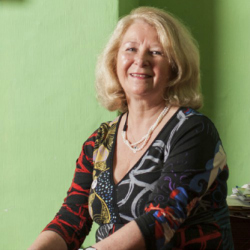 ​
Gina Shaw on winning an award for her work
'Just reporting back from the Dementia Awards yesterday… and we won! We won the award for best community project, so that was nice and quite unexpected really, because I just thought I was going to go along to give a speech.
So yeah, it was a very wet day in London, but the place we had the event, and I can't remember the name of it, I have it somewhere, was very nice, very posh, very exclusive sort of place. So you do wonder sometimes whether things could be done a bit more, what's the word – well, cheaper. You know, it doesn't have to be glitzy and glamoury, it's the substance of the event that matters, rather than having it in these big lovely places. But anyway, maybe that's just me.
But the thing is that we did win an award, and it's very nice to be able to say that!'
Read and listen to Gina's full entry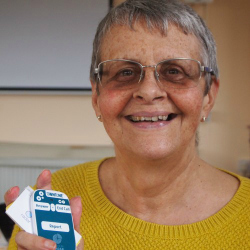 ​
Wendy Mitchell on random acts of kindness
'Random acts of kindness can have such an impact on how you feel and today I received a card from a good friend, who has come into my life since diagnosis. The card said "Dementia is crap, but without it our paths would of never have crossed. I'm glad to know you, my life is richer for that". Those kind words turned an exhausting day, into one which left me feeling content. In the knowledge that such a diagnosis has bought so many wonderful people into my life.'
Read and listen to Wendy's full entryl