Research volunteer Mollie Virgo explains how the IDEAL project's creative approach is helping to shine a light on studies into living well with dementia.
Helping people to live well with dementia is one of Alzheimer's Society's top priorities. But what does 'living well' actually mean? What factors influence this?
We've partnered on a ground-breaking research project called, 'Improving the experience of Dementia and Enhancing Active Life' (IDEAL), which is working to answer these questions.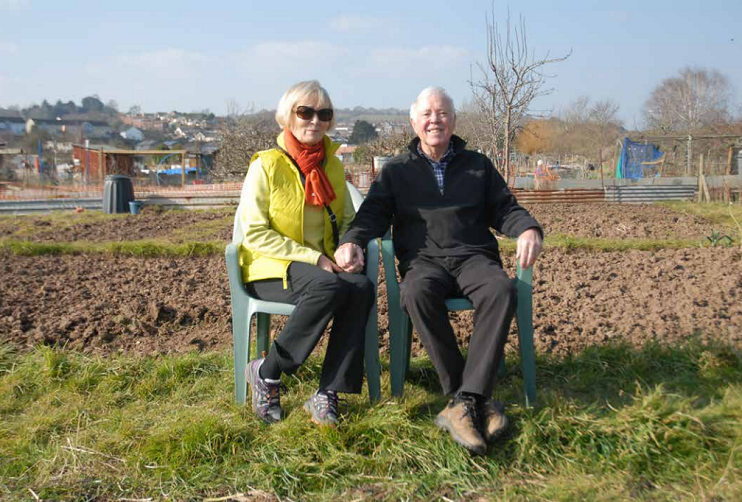 Sarah and Barrie were two of the participants involved in the creative research project
What is the IDEAL project?
The IDEAL project involves over 1,500 people with dementia and their carers, aiming to identify what helps them to live well. We're also funding a second study called IDEAL 2, with a focus on understanding the concept of quality of life and "living well".
IDEAL 2 will continue to follow participants from IDEAL as well as including the experiences of people with rare dementia types and those from black and minority ethnic backgrounds. This will offer insight over a six year period into the factors that influence living well and quality of life. That might be loneliness, for example, or a lack of understanding of dementia within communities.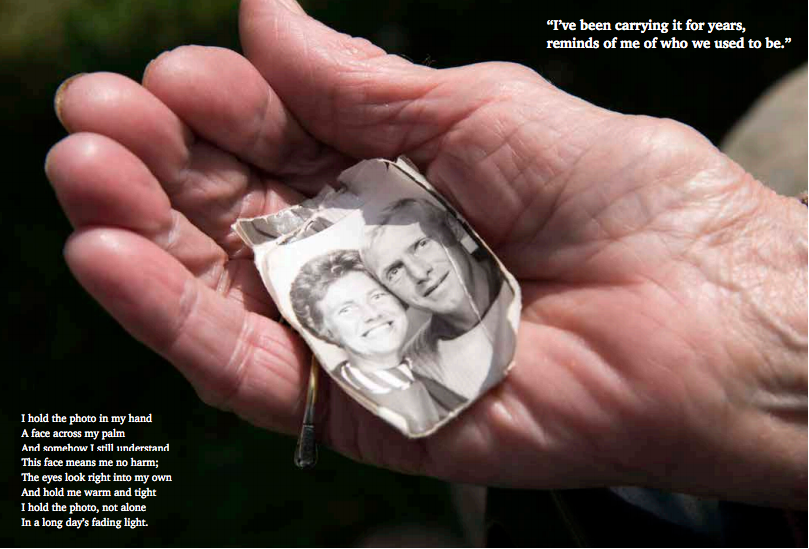 Photographs, cartoons and poems were used to capture people's experiences of dementia
Creating Chapbooks
At the beginning of 2016, people with dementia, carers and relatives took part in a project related to IDEAL called 'A life more ordinary'. The goal was to create a tangible, visual output of what it means to live well with dementia.
People affected by dementia worked with artists over a series of creative workshops and shared stories from the past and present. These stories were collected in 'Chapbooks', which, historically, would contain tales of popular heroes, legends and folklore. The chapbook of 'A life more ordinary' comprises a collection of photographs, cartoons and poems connected by a running theme.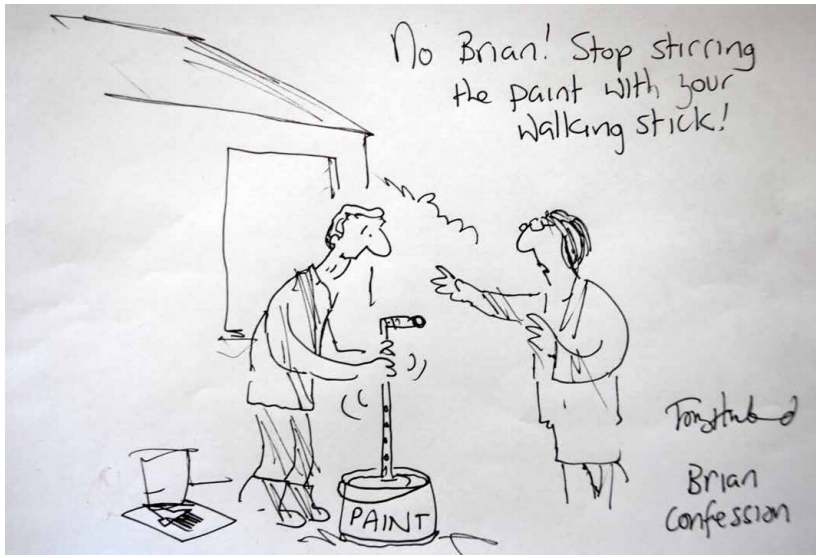 People with dementia collaborated with artists to bring their stories to life
The first Chapbook, called 'The Allotment of Time', was recently published. Reading it I was struck by how this light-hearted book could cause such an emotional response. The creative approach moves away from the facts of the condition focusing instead on the person behind the diagnosis. The humorous tone provides a new angle on dementia and a more positive outlook on living with the condition.
Making research personal
The project bridges the gap between the complex, scientific nature of research and the feelings and everyday experiences of people affected by dementia.
The researchers hope to reflect the key findings from the IDEAL project in a series of Chapbooks. They will also produce a research archive highlighting the key findings using extracts. These books will help bring the research findings to life, giving the project an important personal touch.