Memory Walks are taking place up and down the country throughout September and October. We have already seen some amazing turnouts and had lots of support from your furry, four-legged friends. d campaigns.
Dogs continue to join in the fun and raise smiles on our supporters' faces, all in aid of walking for a world without dementia.
You've sent in some brilliant photos, so we decided to let some of our cutest (and hairiest!) supporters shine in the limelight. Meet the Memory Walk dogs and be inspired to take your pooch along to a Memory Walk near you.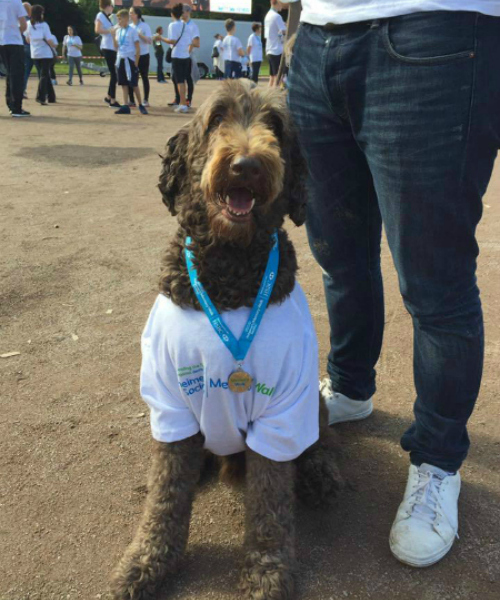 Maggie's Team walked Cannon Hill Park with Barney the Labradoodle. They raised over £500 in memory of Stacey Abrahall's mum who had Alzheimer's disease.
Barney likes cheese, running, playing with his sister Lilly and lots of hugs.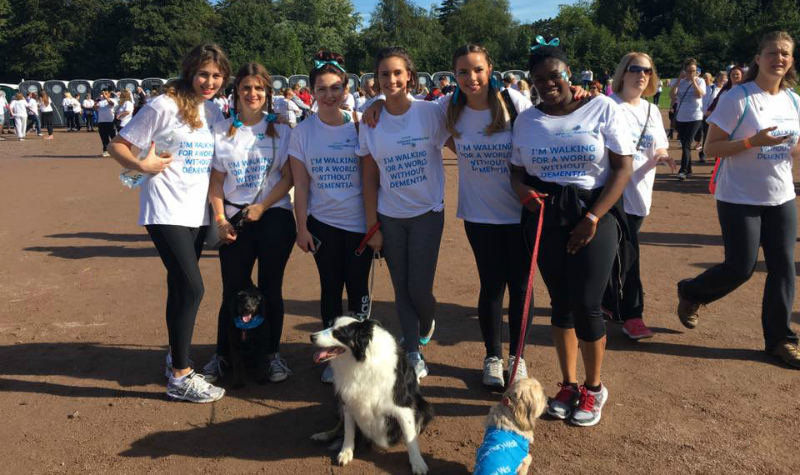 Student nurses Suzie Atkins, Laura Skett, Helen Skidmore, Esther Walker, Georgie Marshall and Poppy Pearson with Stanley, Jilly and Ruby.
Ruby's owner is Laura's nan who has Alzheimer's disease. Stanley and Jilly are regular visitors to the local care home, where residents are delighted to spend time with them.
All three dogs have a close connection to dementia and were happy to support the cause!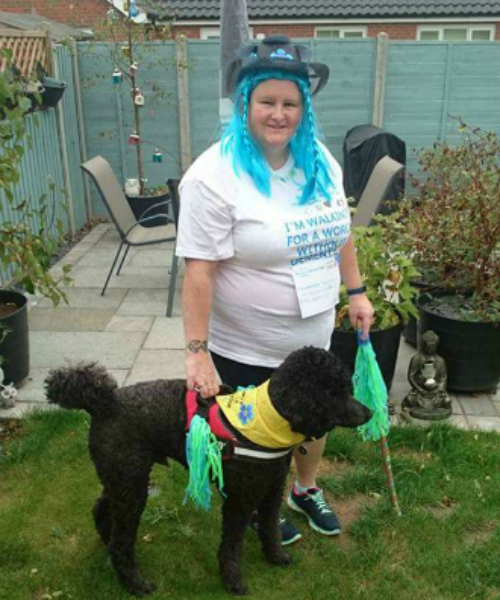 Mary Riddell, who up until recently had to use a mobility scooter to get around, walked with Acer in memory of Mary's Aunt Ina and Uncle Dunkey. Together they raised £170.
Acer isn't usually too keen on lots of noise and people but he did a fantastic job on the walk. Well done Acer!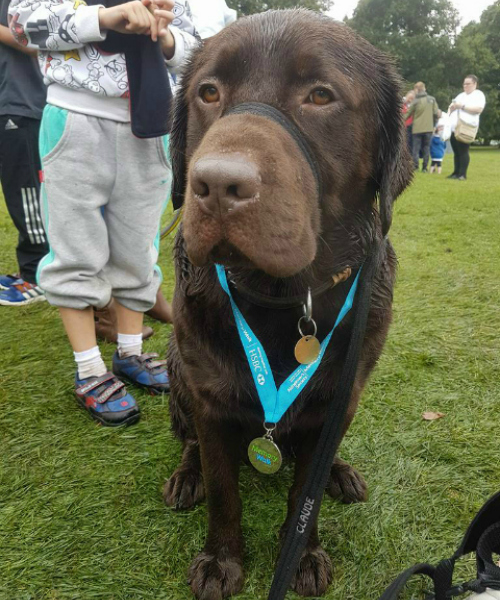 Nikki Rushin and gentle giant Claud walked a slightly rainy and muddy Memory Walk.
Claud is just under two years old and he did a great job on the day.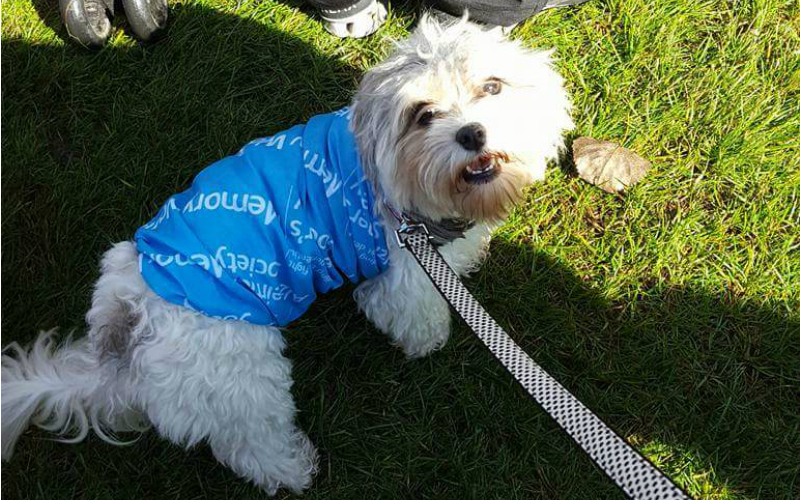 Carolyn brought two year old Daisy along to her Memory Walk.
Daisy loves cuddles and adores Carolyn's ten year old daughter Millie, who also raised £35 in memory of her Grandad by selling home-baked goods on a cake stall.
Dogs are more than welcome to join the rest of the Memory Walks taking place over the UK. Please keep sharing your photos with us on Facebook and Twitter – we love seeing them and adding them to our gallery.