Gradual loss of hearing, sight or smell is a normal part of ageing. But Brooke Lumicisi asks whether a decline in our senses can help us detect dementia earlier?
Early detection of Alzheimer's disease is key. Diagnosing the condition early allows us to better manage and slow down the progression of symptoms with dementia support and medication.
Several studies have shown that Alzheimer's disease begins to develop 10 or even 20 years before the onset of obvious symptoms. If we're able to find ways to diagnose Alzheimer's before these symptoms show, we could help delay the onset of the disease for longer.
Current methods of Alzheimer's diagnosis include brain scans or testing for signals related to the disease in spinal fluid. Often these techniques are inconvenient and invasive, and so researchers are working to improve the way we can detect and diagnose the disease.

Studies have looked at whether measuring changes in the senses such as sight, hearing and smell could be a used as a way to diagnose Alzheimer's disease. If an accurate and reliable test could be developed, this would be a leap forward in identifying the people who are most at risk. They could then receive support and treatments as soon as possible.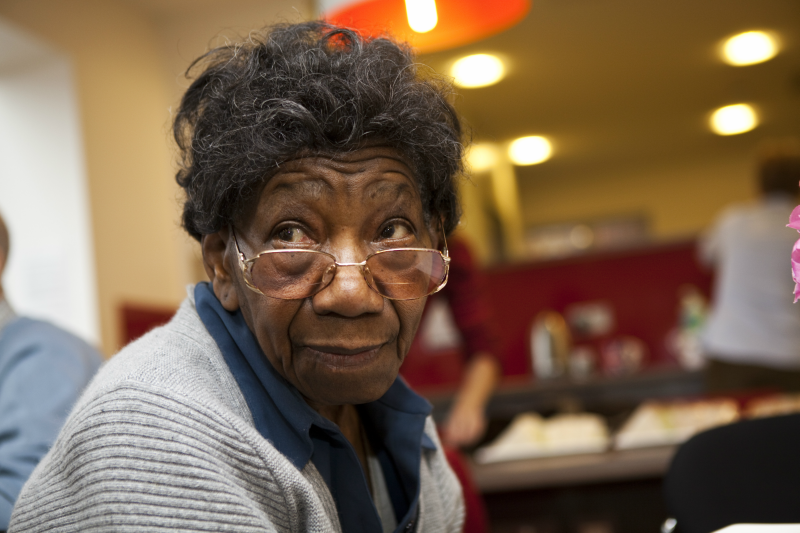 Could measuring changes in sight, hearing and smell be a used as a way to diagnose Alzheimer's disease?
Smell
Having trouble recognising smells probably has the most promise when it comes to using senses to detect Alzheimer's disease. This is because regions of the brain that process smell are some of the first to be affected by the disease.
People with Alzheimer's disease have difficulties with the recognition and identification of odours, rather than being physically unable to smell. This suggests a problem in the brain as opposed to the nose, as the brain needs to correctly interpret the odours in order for us to recognise them.
One of the earliest regions to be affected is called the entorhinal cortex. The entorhinal cortex is responsible for delivering information from our senses to the brain for processing.
When the connections between the regions that process these smell signals are disrupted, including those in the entorhinal cortex (called the olfactory regions) and the part that is responsible for memory (the hippocampus), it prevents the flow of information that is essential to identify and memorise odours.
This suggests that performance on specific smell tests could reflect the disease process and be particularly sensitive to problems in the earliest stages of the disease.
Further research is needed to develop the appropriate tests for measuring this specific smell memory. However, initial research using 40 different easily identifiable smells, such as lemon and mint, has proved positive in accurately predicting disease onset in people with Alzheimer's disease.
Hearing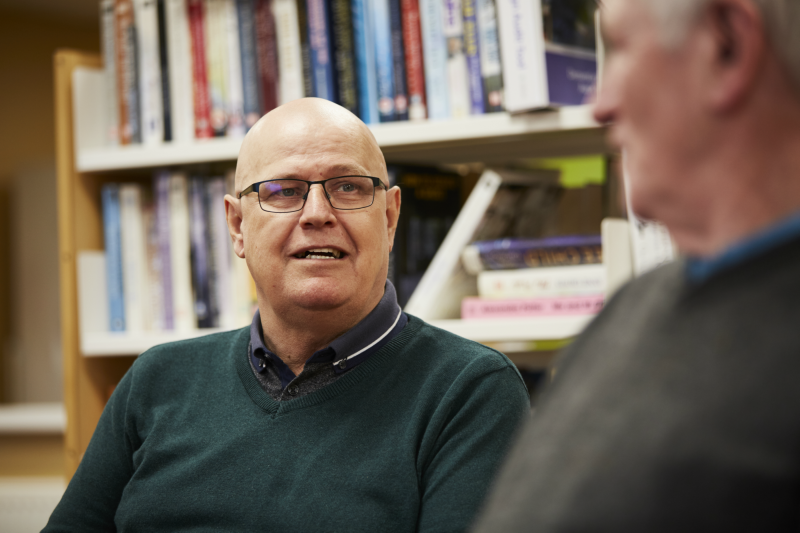 Problems with hearing have been shown to come before memory and thinking problems, but it is not clear if the hearing loss is an early sign of Alzheimer's disease or a risk factor.
Some long-term studies and an analysis as part of a Lancet Commission have shown that people with mild to moderate hearing loss were more likely to experience memory and thinking problems. However, these studies haven't been able to resolve the question of whether hearing loss is a symptom of Alzheimer's disease or a potential cause.
The effort it takes to hear and understand things, even when you have mild hearing problems, is so great that it diverts brain resources away from the ability to process, respond and remember the information being heard. This brain resource is called cognitive load and may be one of the reasons that cognitive impairment is more pronounced in people with hearing loss.
Researchers also believe that consistently re-allocating cognitive load may result in the re-wiring of nearby brain areas, resulting in shrinkage of the brain in these parts. Similar to if you only use your left arm for everything, your right arm would eventually start to lose muscle mass due to under-use.
Hearing loss appears to be an important factor when it comes to understanding Alzheimer's disease. Evidence can't yet tell us if hearing can be used as a way to accurately diagnose Alzheimer's disease, but ongoing research will hopefully shed new light on the subject.
Vision
Evidence suggests that memory problems and issues with vision are closely linked in people with Alzheimer's disease. Studies have shown that poor vision is associated with increased risk of developing dementia. In addition, untreated poor vision was associated with a higher risk of developing dementia.
Several types of vision might be affected in people at risk of developing dementia. These include the ability to distinguish objects from the background and recognising features in complex objects, particularly faces.
Similar to the findings for hearing impairment, it is not clear whether poor vision could be used a way to detect Alzheimer's disease early. However, it does appear that impaired vision may be linked to an increased risk of developing Alzheimer's disease or speed up the process of cognitive decline.
Further research into the specific types of vision impairment experienced by people with Alzheimer's in the early stages of the disease process is required.
You can read more about the link between eyes and dementia in our 'Are eye tests a window to the brain?' blog post.
Potential for the future
Altogether the evidence suggests that sensory decline in people at risk of Alzheimer's disease, particularly before symptoms appear, is a promising area of research into better diagnosing the condition. However, it is also worth bearing in mind that ageing does affect our senses and having problems with hearing or smell does not necessarily indicate dementia.
As poor hearing and sight are linked to memory problems, there's also a strong case for making sure that people with sight and hearing impairment receive good quality treatment and support.
If you or a loved one does have problems with eyesight or hearing, please do visit your GP and eye and hearing specialists.