Carol, who is living with dementia, talks about her experience of completing a personal independence payments application form.
We frequently hear from people who have faced challenges when applying for benefits, including Personal Independence Payments.
Carol, who is living with dementia, talks about her experience and a poem she has written about it.
Carol's story
My experience around the Personal Independence Payments application is negative and I hold no positive thoughts on the process. I have dementia so how can I remember the fine detail they expect from me? I anticipate that one slip of the tongue can result in me losing part or all of the payment. I often cannot remember what day it is. Every question is a hidden trap just waiting for the slip up.
The whole experience leaves me totally drained and exhausted. Along with a feeling of anxiety and worthlessness. Therefore the whole assessment system can only be seen as the enemy. I wonder how long it will be before the assessment will require me to bring my solicitor along.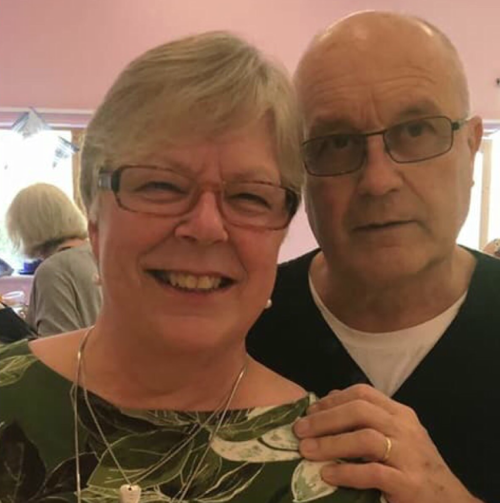 How it feels to complete a benefit form, by Carol
I received this letter the other day I recognised who from straight away. That thick brown envelope with the form inside I wanted to run far away and hide.

So many pages, with questions galore Starting here turning forward to there. At the back of the form and then to the front This form was designed by one inconsiderate 'PERSON.'

So, I started this form on a Monday morning, After two hours I found myself yawning. Time for a coffee and a piece of cake Just enough to keep me awake.

Reaching page six, I became frustrated I thru my pen down and felt so deflated. I put it away for another day, once refreshed After a sleep and when I'm not so stressed.
Now on Day two and with very little sleep I must carry on and try not to weep. I know this form must be done quite soon Oh how I wish I could fly to moon.

I have several ailments to write in detail, and at this point I was feeling very frail. I shouted at hubby, and then I cried. Then I slept for a while in my little Hyde.
I wish those people could see us deplete as we with Dementia try to complete These dreadful forms, and how difficult it is When your exhausted and your heads in a Tis.
Three emotional moments, some shouting out loud Many brain in a spin my head in the clouds Lost sleep, tears, screaming and so not fun Four days later and I'm finally done.
Stress, stress, and more stress. Just what a person with Dementia needs!