Our Public Affairs and Campaigning Officer weighs up whether council tax should be an option to pay for social care. We demand Government Fix Dementia Care.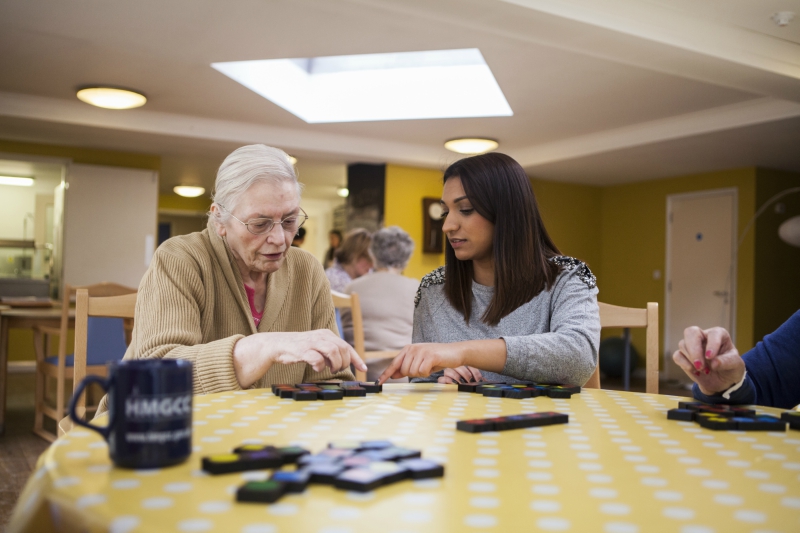 At the beginning of the year, the Government announced its plans for local government spending for the year 2018-19. This included funding for social care.
It is no secret that reduced funding from national Government has taken its toll on local governments. As a consequence, local governments are facing major challenges in delivering vital social care and support to people affected by dementia.
With no cure in sight for people with dementia, good care is often the only form of treatment or support available. But a lack of funding means people relying on homecare and care homes often struggle to access them or receive poor quality care. This inequity must end.
What does the spending plan mean for social care funding?
The Government's spending plan for local government, announced in January, tried to go some way to address these challenges. For 2018-19, they are giving local governments the option to increase council tax by 3 per cent and for this income to be spent on social care.
However, the amount planned will ultimately not be enough to deliver high-quality care to everyone who needs it, both in the long and short term. It also creates a postcode lottery with wealthy areas able to pay for more than poorer areas. This results in a system that does not take into account different levels of need.
We believe this solution is just a sticking plaster that will not offer a long-term fix to the issue of historic underfunding of social care. Local governments face an overall funding gap of £5.8 billion by 2020. With demand for services set to increase, it is clear the council tax precept – raising only £250 million a year – offers little hope.
Alzheimer's Society is calling on the Government to stop this cliff-edge approach to social care funding and create certainty for local governments.
Who is responsible for social care funding?
The Prime Minister recently moved the responsibility of social care to sit with health in a renamed Department of Health and Social Care. However, there has been no clarification around whether this will make a difference to social care funding routes.
The intention for local governments to increase council tax to pay for social care seems to have further cemented funding responsibility with the Ministry of Housing, Communities & Local Government.
Health and social care must stop being viewed in isolation. Now is the time for both departments to work closer together. They must create a joined up system that works for people with dementia in the long-term.
What are we asking for from the Government?
In response to the spending plan, Alzheimer's Society has made the following recommendations to the Government:
Put in place a sustainable funding system for social care and put forward more concrete interim measures to sustain the social care sector
Undertake analysis of how much reforms to council tax will raise in different areas and take action to distribute funding fairly, while taking into account different levels of need
Ensure that funding raised through increasing council tax is ring-fenced and spent exclusively on social care
Work closely together to create a joined up system that genuinely works for people with dementia in the long-term.
Update
Following the consultation period, the Government has now announced an extra £150 million in funding for social care over the next year. While we recommended the Government put forward measures to sustain the sector and are pleased that the Government recognised the need to prioritise spending on social care, this money is nowhere near enough to help local governments continue to provide vital services to people with dementia.
Alzheimer's Society continues to call on the Government to Fix Dementia Care.