Elf Day took place last week, so we put together some of your best photos to say a huge thank you for all your hard work and fundraising.
On Friday, thousands of elves (and scrooges!) dusted off their bells and straightened up their hats for this year's Elf Day.
From jet setting elves to four legged ones, many of you spent the day spreading festive cheer and raising vital funds towards our work.
There was also a great deal of 'elfie taking! Check out some of our favourite pictures below.
If you'd like to join the fun, host your own Elf Day this December!
Warning: Elves in training!
You're never too young to become an elf … as these little ones prove!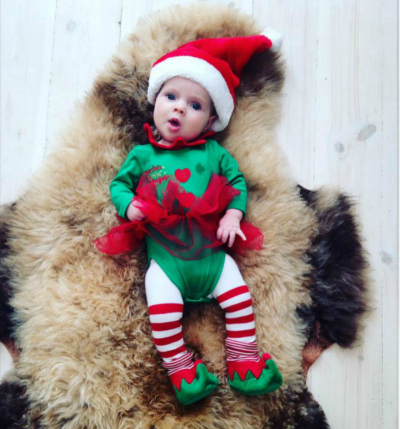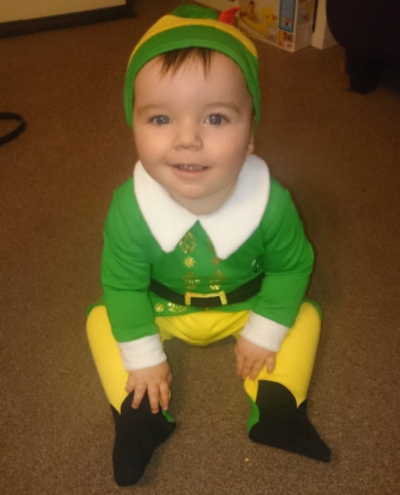 Students at Sacred Heart School in Islington, London found their inner elves AND became Dementia Friends. Maggie, aged 8, said: 'It's fun to dress up for Elf Day and raise money for charity. I learnt about how being kind can help someone with dementia.'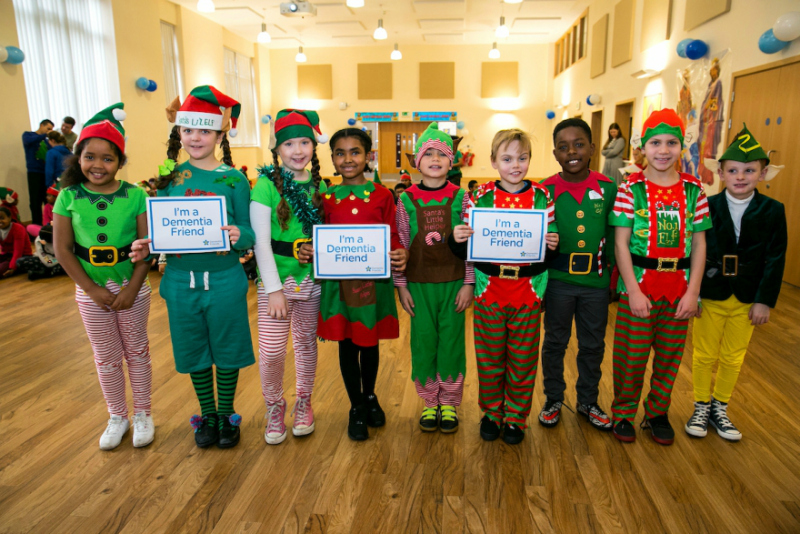 Our furry friends also got in on the elf action – check out Poppy's outfit (and equally adorable grin!)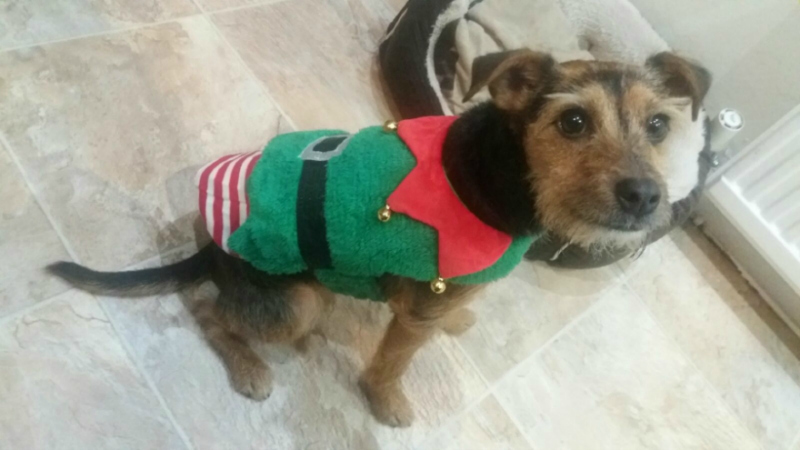 An elfie selfie booth, festive games and a loo-roll-snowman making competition… our Essex team know how to throw a good party.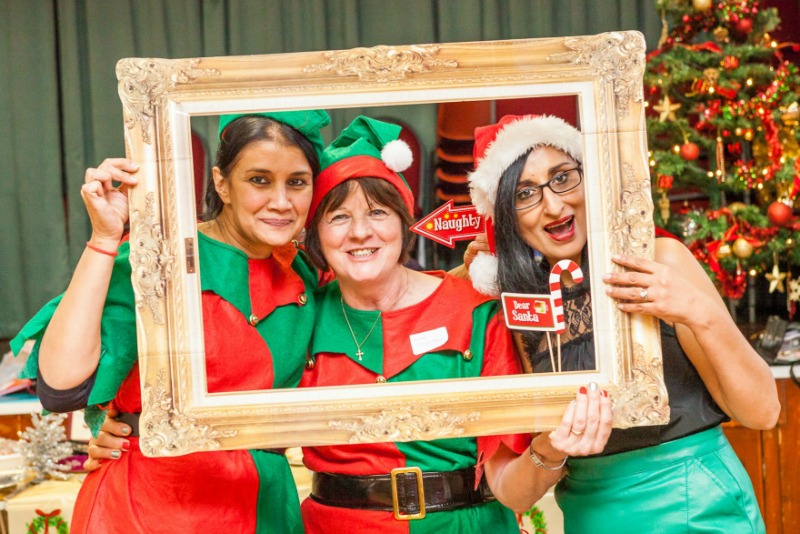 Sylvia Barnes, a Dementia Support Manager in Knowsley, didn't want to miss out on the fun, so she took Elf Day to New York! Could this be the furthest our elves have travelled?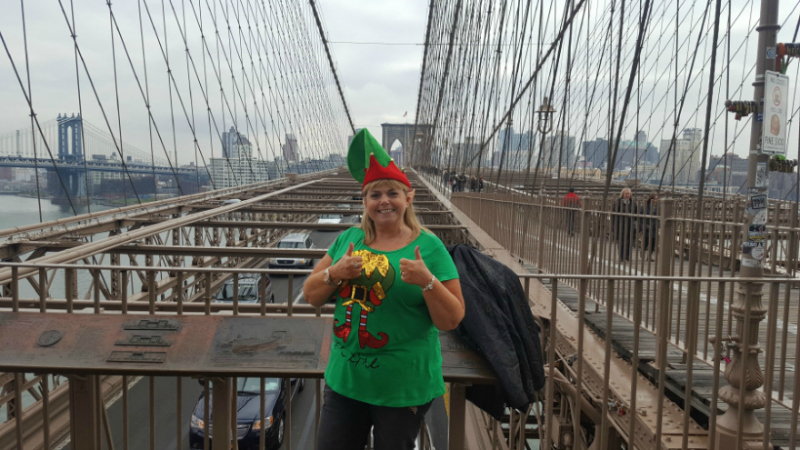 Complete with their own Santa, the elves at Cathedral Hygiene looked very festive.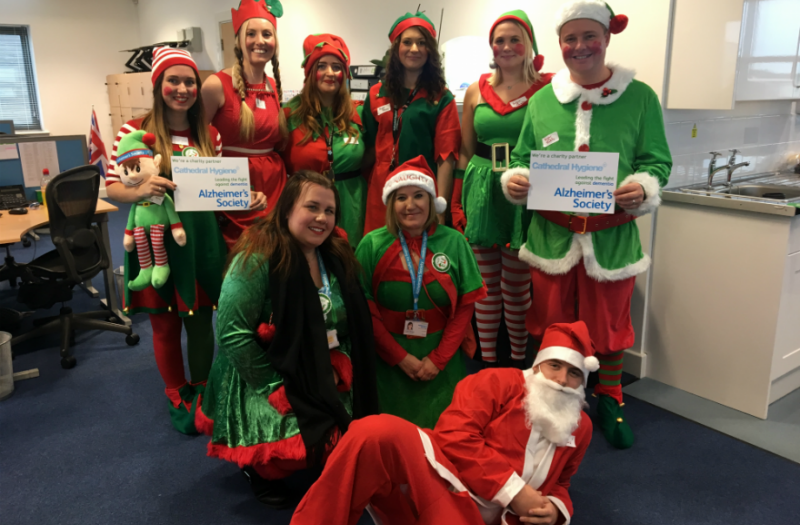 It wasn't all smiles in our Northern Ireland office though! Richard wasn't feeling particularly festive, and so bought one of our scrooge passes! Bah humbug…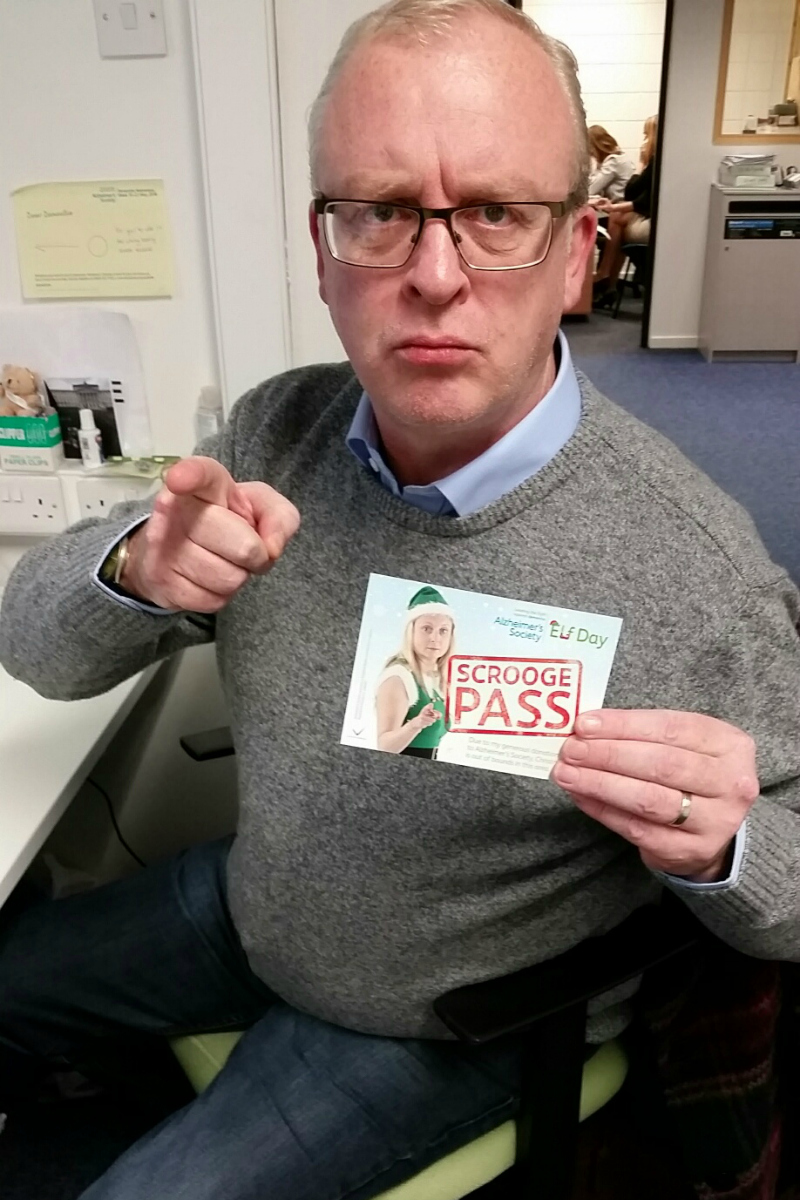 And last but not least... Have you ever seen a more festive looking guinea pig than Banjo? The unofficial mascot of our Reading office certainly looked the part in his Christmas hat.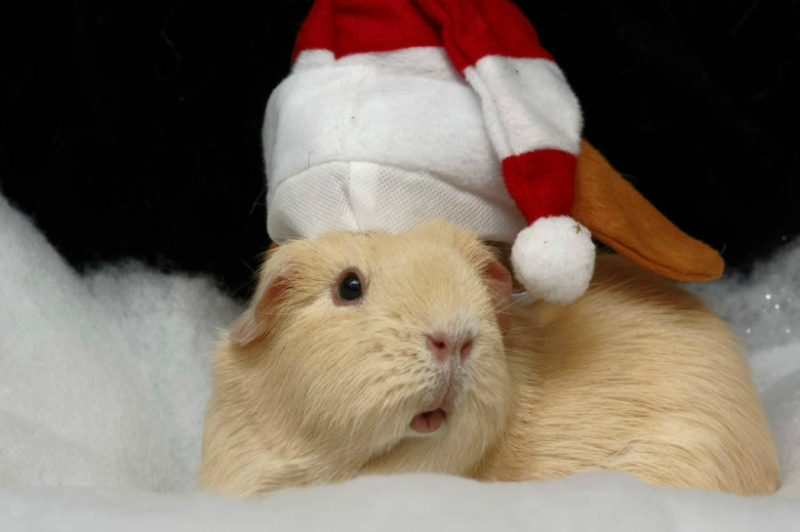 Christmas can be a very lonely time for families living with dementia. Your support this Elf Day will help transform their lives and help beat dementia. We'd like to say a huge thank you to everyone who rocked a costume and jingled those bells.