While the focus on social care reform during the election campaign was welcomed, we're still waiting for these commitments to be made a reality. Read more.
Anna Bailey-Bearfield, Policy Officer at Alzheimer's Society, describes the landscape for a social care reform.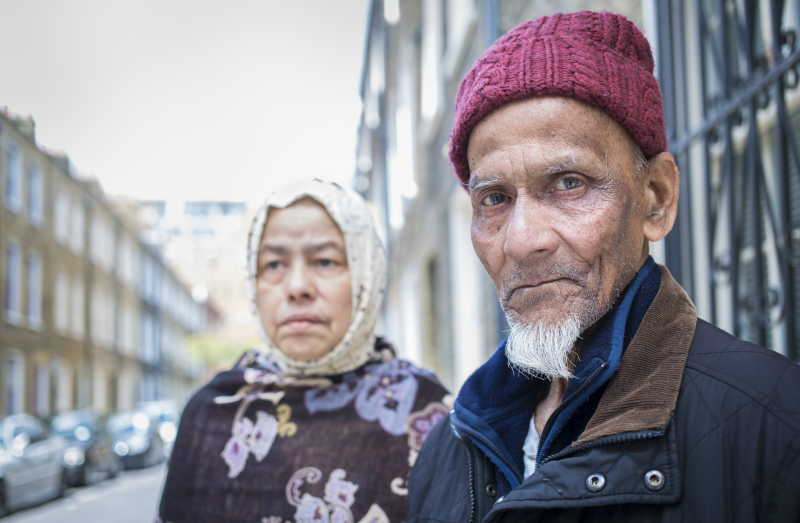 In the 2017 General Election, we saw all three political parties commit to much-needed and long-overdue reform of the social care system if they were to win power.
After years of successive Governments failing to tackle the issue, politicians were no longer able to dodge the fact that people living with dementia (as well as with other health conditions) are struggling within an underfunded, unfair and unjust system. It's a system that in many cases disadvantages people with dementia, instead of helping them to live well for as long as they can.
While we welcomed the focus on social care reform during the election campaign, we're still waiting for these commitments to be made a reality by the new Government.
Theresa May agreed to hold a consultation on her party's proposed changes to the system, yet we are still none the wiser as to when this will happen.
In the past, we came very close to seeing real change in the system, when the Coalition Government managed to pass reforms in the Care Act (2014). However, enacting these reforms has been delayed, adding to the repeated failure we have seen in this area over the past twenty years. This is despite recognition from across all parties that the current system is broken.
What could have been and why did the reforms not go through?
During the last Coalition Government, we arguably came closer to social care reform than any other time in the last two decade. The Government not only accepted recommendations of a consultation on social care but also translated this into legislation that would, they hoped, be implemented from 2016.
So what did these reforms look like?
These reforms could have made a real impact for people living with dementia. For the first time in UK history, they pledged to put a maximum cap (£72,000) on the amount people could end up paying for care, while also committing to raising the means-test for social care form substantially. This would have protected people with modest assets from having to shoulder the responsibility of paying for care.
Unfortunately, these plans were delayed by the Government until 2020 due to cited concerns around the reforms, and the pressures they would place on Local Authorities who are responsible for social care budgets.
So what happened?
There were many reasons why the Government delayed reforms that could have benefited people living with dementia, who continue to face disproportionate financial burdens as a result.
One of the major issues was the failure to agree upon how the new systems would be funded. If the new system had been put in place without proper consideration for funding, it would put even more pressure on already overstretched local authorities.
Secondly, there were concerns across the board that a cap of £72,000 – which was almost twice as high as the original recommendations - would not protect the majority of people. In reality, very few people living with dementia could have actually benefitted from the policy.
Finally, given considerable pressure, the Government moved away from the reform. Similar to after the General Election, we yet again found ourselves back at the start of the reform process.
How do we prevent another failed attempt?
While successive Governments' track records on social care reform may give us cause for concern, we have much to learn from the failures of the Coalition Government's attempts. This is as well as other nations' and countries' efforts to create better and fairer systems. For instance, the Government may benefit from taking a similar approach to the Welsh Assembly, who is considering implementing a social care levy as a way to future-proof the system.
Any proposal for reform must protect the majority of people. Specifically, the reforms need to be designed around the experiences of people living with dementia, who are the primary users of social care.
We must also significantly address where the money comes from in the long-term, as any new system will inevitably fail without the right funding to make it happen.
Making our voices heard
People with dementia have waited far too long and born too much of the responsibility for paying for their care. With the Government now promising to consult on reform, we must ensure our voices are all heard and that action is taken once and for all on this issue.
Sign up to our Campaigning updates to hear more about the consultation on reform and additional issues.