Looking for unusual fundraising ideas? Check out the weird but wonderful challenges four Alzheimer's Society supporters set themselves.
Think fundraising is all about cake sales, marathons and pub quizzes? Think again! Check out these weird but wonderful fundraising ideas from five of our supporters.
Land's End to John O'Groats on a lawnmower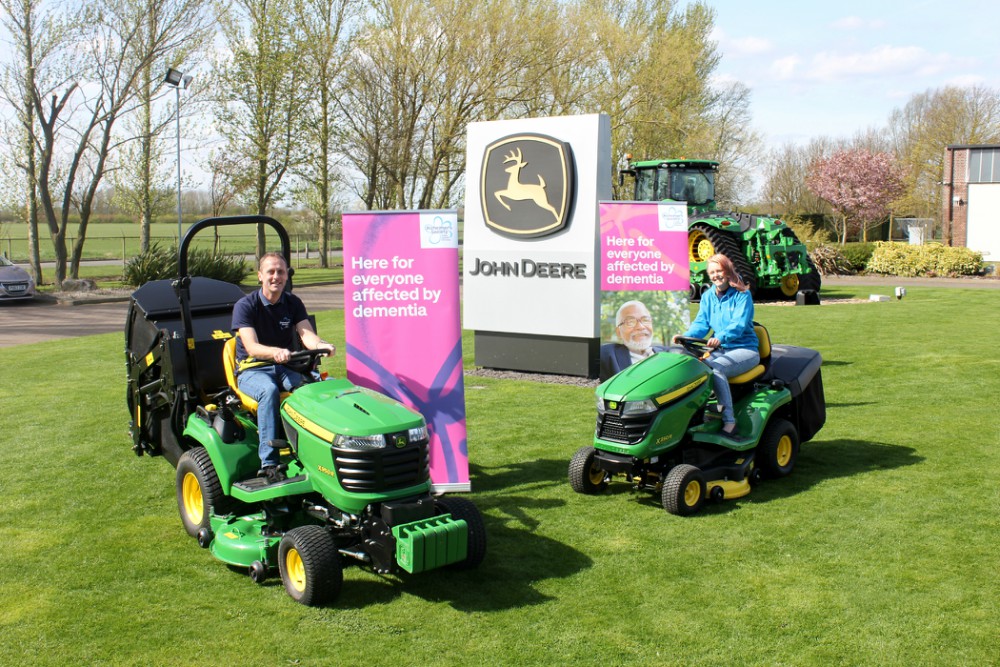 ​
Hoping to smash the Guinness World Record (who knew?), Andy and his daughter Kathryn drove all the way from John O'Groats to Land's End on a lawnmower.
874 miles (and lots of rain!) later, the pair managed to make the epic journey in 5 days, 7 hours and 45 minutes. A new world record!
On why he chose a lawnmower as his noble steed, Andy said: "Friends and neighbours in the village often take the mickey out of me for being into lawnmowers – I've got eight altogether. I just thought it would be appropriate to choose a lawn tractor for the record breaking attempt."
You can follow Andy's fundraising journey on his Facebook page.
Wag n wheel bag shuttle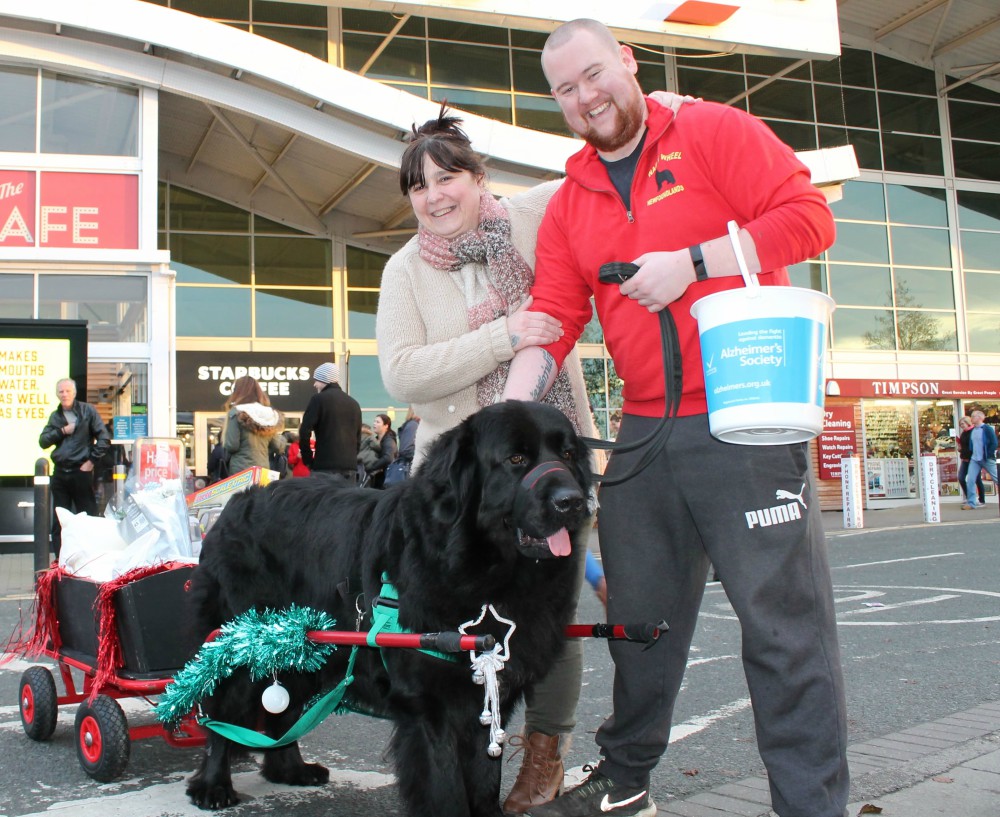 ​
Bag packing with a difference! Raising over £800, a group of Newfoundland dog owners drafted in their four legged friends to help shoppers carry their bags. What a paw-some idea...
Wing-walking Geoff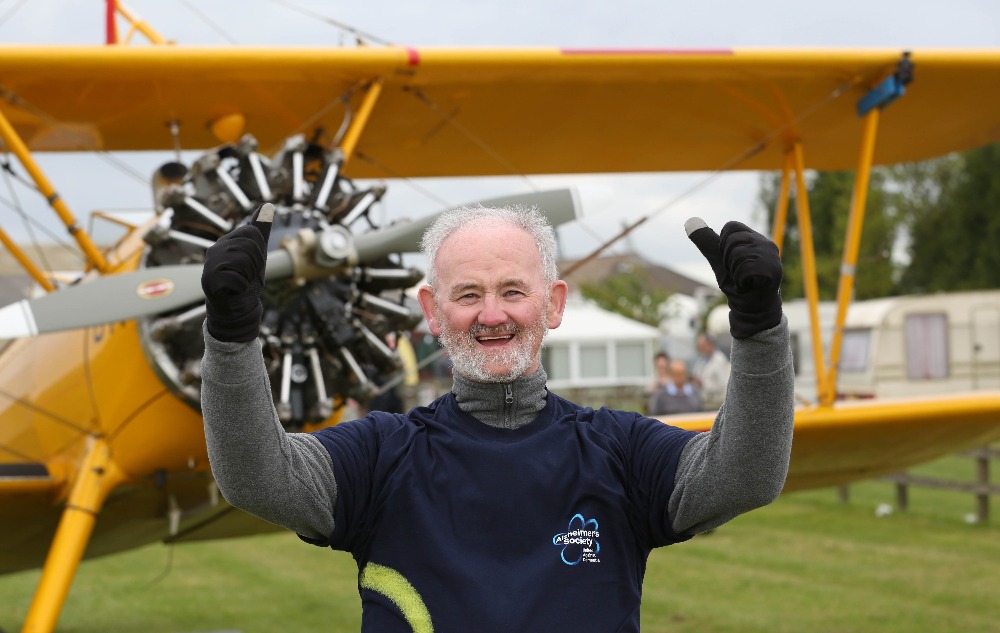 ​
Cake, balloons and a surprise party (if you're lucky!) is how most people might celebrate their seventieth birthday. But not ex-RAF man Geoff Cook!
'I may not beat dementia in the end but I'll make sure dementia won't beat me when I'm alive.'
Geoff, who uses our Side by Side service, took to the sky on his birthday to complete a wing-walk of dizzying heights.
Geoff's wife, Bernice said: 'When Geoff first suggested it I thought he was joking, but when I realised he was serious I went white as a sheet!" Not only did he manage to pull it off, but the birthday boy raised £2600 in the process!
On his achievements, he told us: 'I may not beat dementia in the end but I'll make sure dementia won't beat me when I'm alive.'
Trash the wedding dress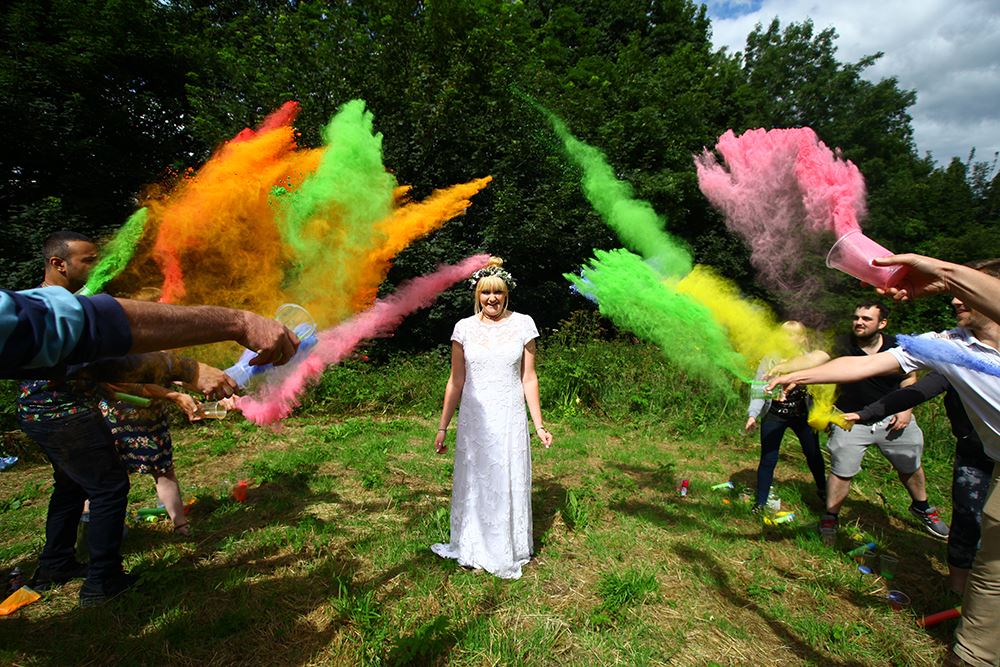 Whilst some bride and grooms opt for wedding favours, Ella decided to raise money by letting guests completely trash her wedding dress.
She said: 'My grandma was diagnosed with Alzheimer's disease over 6 years ago. Unfortunately when I got married my grandma was unable to join us. I wanted to use my special day to raise money for a fantastic cause.
The day after my wedding I let my guests trash my wedding dress! We had coloured powder, silly string and water pistols.'
Top knot chop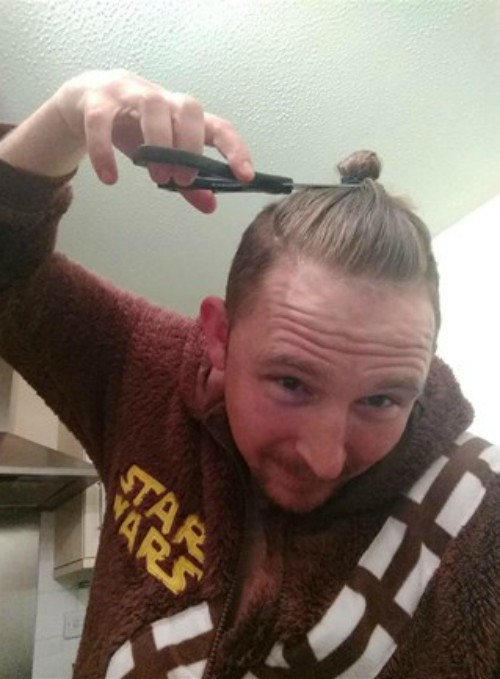 ​
Daniel, whose dad is living with dementia, auctioned off the opportunity to cut his top knot off. People were so keen to see the knot go that he raised an incredible £1,445!
Could you or someone you know take the chop?
Fundraising for Alzheimer's Society
If you'd like to join our brilliant fundraisers and help fight dementia, order your free fundraising pack now.