Unite against dementia by hosting a Flashback event on 23 March. Check out our top 5 fundraising ideas to help you make dementia history.
From swing dance to Britpop, flower power to punk, Flashback is your chance to have a blast with the past and unite with us in the fight against dementia. Simply pick a decade, era or year as your theme and create your Flashback event.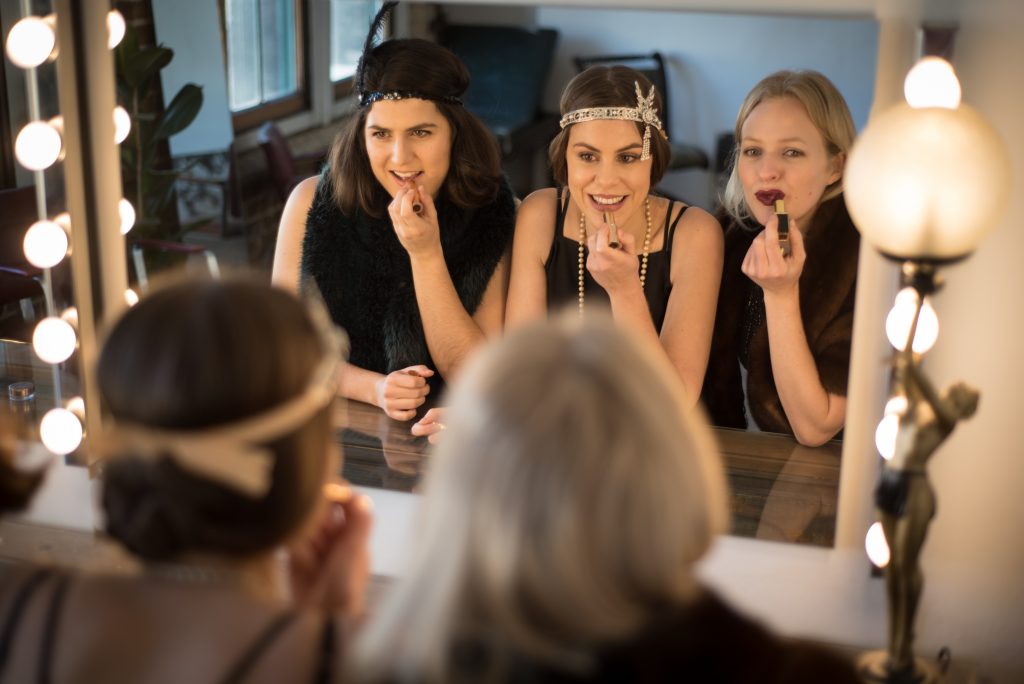 ​
5 ways to get involved in Flashback
1. Organise a quiz night
Quizzes are a real crowd pleaser and a great way to get your family and friends together. So why not host one about your chosen era? Our team have even put together some Flashback quiz questions to get you going.
You could also include a 'Guess the year' round to really test your event goers. This is simple enough to set up - pick some historical events and write them on to cards. Then put the year they happened onto separate cards. Challenge your friends to match all the years and events correctly.
2. Hold a Flashback lunch
Prawn cocktails, trifle and those little cheese and pineapple sticks - celebrate the very best of retro food at your own bring and share lunch. Everybody brings in their favourite nostalgic dish and makes a donation to tuck in and reminisce!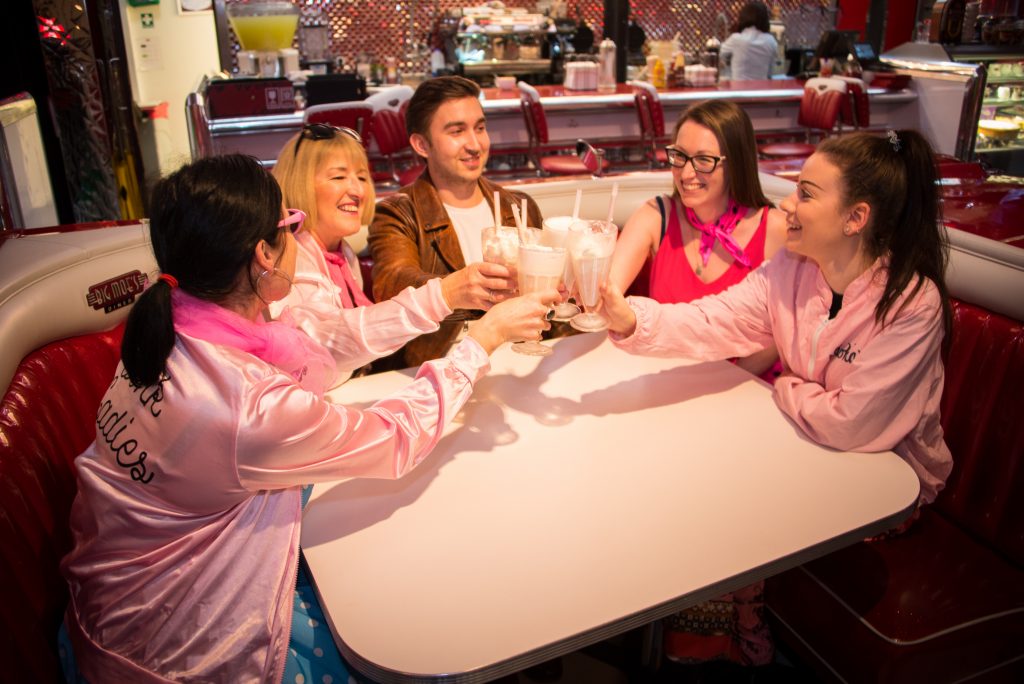 ​
Enjoy childhood favourites with a special lunch from your chosen era.
3. Host a playground Olympics
Relive people's childhood memories with an old school Olympics in your local park or playground. Set up a range of events for people to get competitive over – think skipping races, a conkers tournament or spinning top battles. You can ask for a donation to compete, with playground pride being the winning prize.
Really step up the competition by running a sweepstake on the events. Who'll put their money where their mouth is?
4. Office jukebox
Who's got the best music taste in your office? Put it to the test by running an office jukebox for the afternoon. Get a speaker and see if someone has a music streaming account you can use, then ask colleagues to pick their favourite throwback tunes for a small donation. Let the battle of music tastes commence!
Better yet, why not do the same but for karaoke? Rent out a room with a screen or find your local karaoke bar to see what hidden talent lies among your friends or colleagues.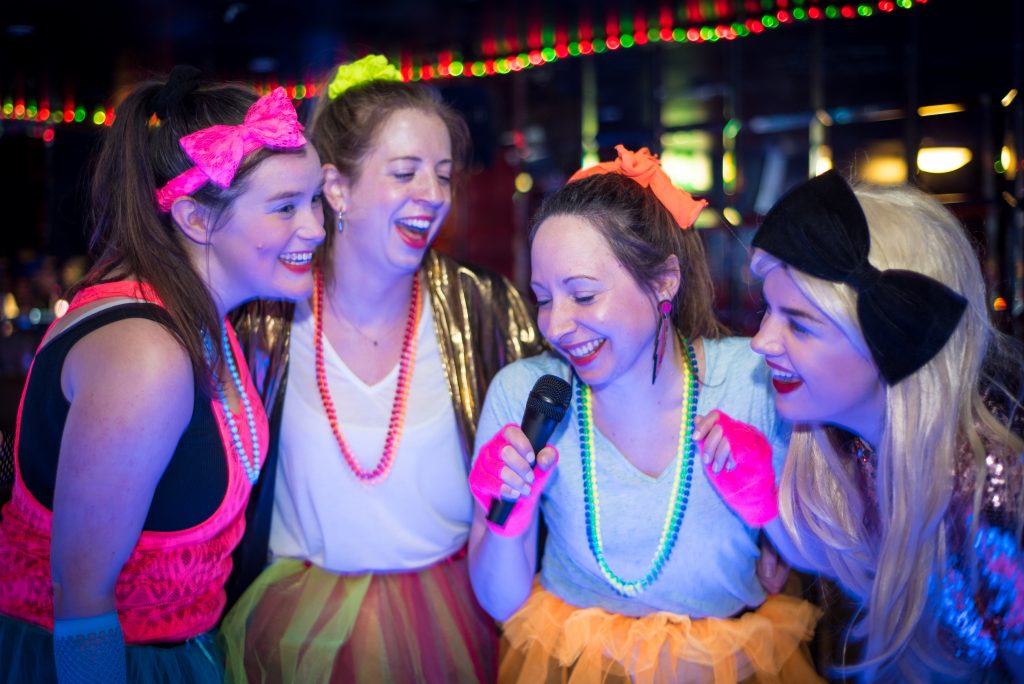 ​
Channel your inner diva at a charity karaoke night! The more neon, the better…
5. Baby boomers game
Work out who's changed the most with a 'Who's who?' baby quiz. Ask friends, family or colleagues to bring in their cutest baby pictures. Others can then guess who's who for a prize.
Get ready to Flashback
Register to Flashback now for your free fundraising pack.
Already registered? Be sure to share your adventures with us on social media by tagging the Alzheimer's Society and using our #flashback hashtag. We look forward to seeing what you get up to!