Why focus on international collaboration?
We're a member of the international federation of Alzheimer associations around the world. Learn more about the WHO Global Action Plan, the G8 summit on dementia and the importance of international collaboration.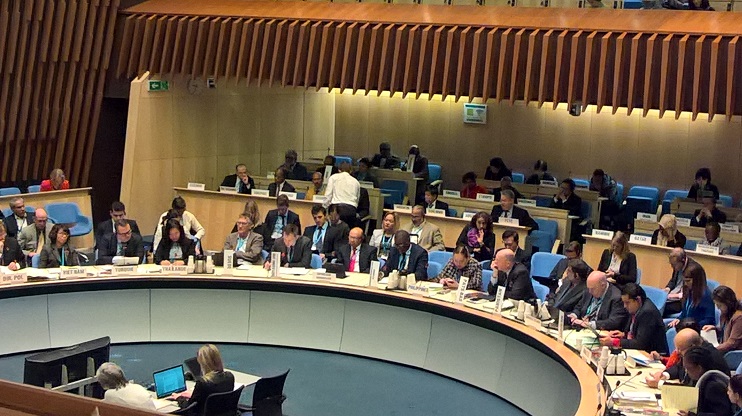 Alzheimer's Society is a member of Alzheimer's Disease International, the international federation of Alzheimer associations around the world, and we believe in working with other national Alzheimer's associations and global partners to collaborate and share learning.
Global Dementia Action Plan
On 29 May 2017, the WHO Global Action Plan on the Public Health Response to Dementia 2017-2025 was adopted by the 70th World Health Assembly with the unanimous support of Member States.
The Action Plan is a real breakthrough in the realisation of dementia as a global health priority and signals a turning point for the millions of people affected by dementia worldwide. It sets a challenge to governments to recognise dementia as a public health priority and to utilise the Plan as an invaluable framework for developing national strategies.
The Plan recommends global targets and activity under seven areas for action: dementia awareness, risk reduction, diagnosis, care and treatment, support for care partners and research.
Read the Plan on WHO's website.
At Alzheimer's Society we are committed to ensure the global plan is implemented, and that dementia is addressed as an urgent global health priority.
G8 summit on dementia
In December 2013 the UK government hosted the G8 Summit on Dementia. The summit acknowledged dementia as a global disease burden, and highlighted the need for research collaboration and multilateral partners to strengthen efforts to allow us to better meet the challenges that dementia presents in society.
Alzheimer's Society committed to working to ensure that the positive momentum generated from the summit was not lost. We committed to working internationally with other Alzheimer's charities on areas such as dementia-friendly communities, health and social care policies and research.
As stated in the Prime Minister's challenge on dementia 2020, we will:
'Deliver an additional 4 million Dementia Friends in England, with England leading the way in turning Dementia Friends into a global movement including sharing its learning across the world and learning from others.'
You can find out more about the global impact of dementia, and why collaboration is crucial to tackle dementia on the Alzheimer's Disease International website.